Sticking To Sustainability
Feature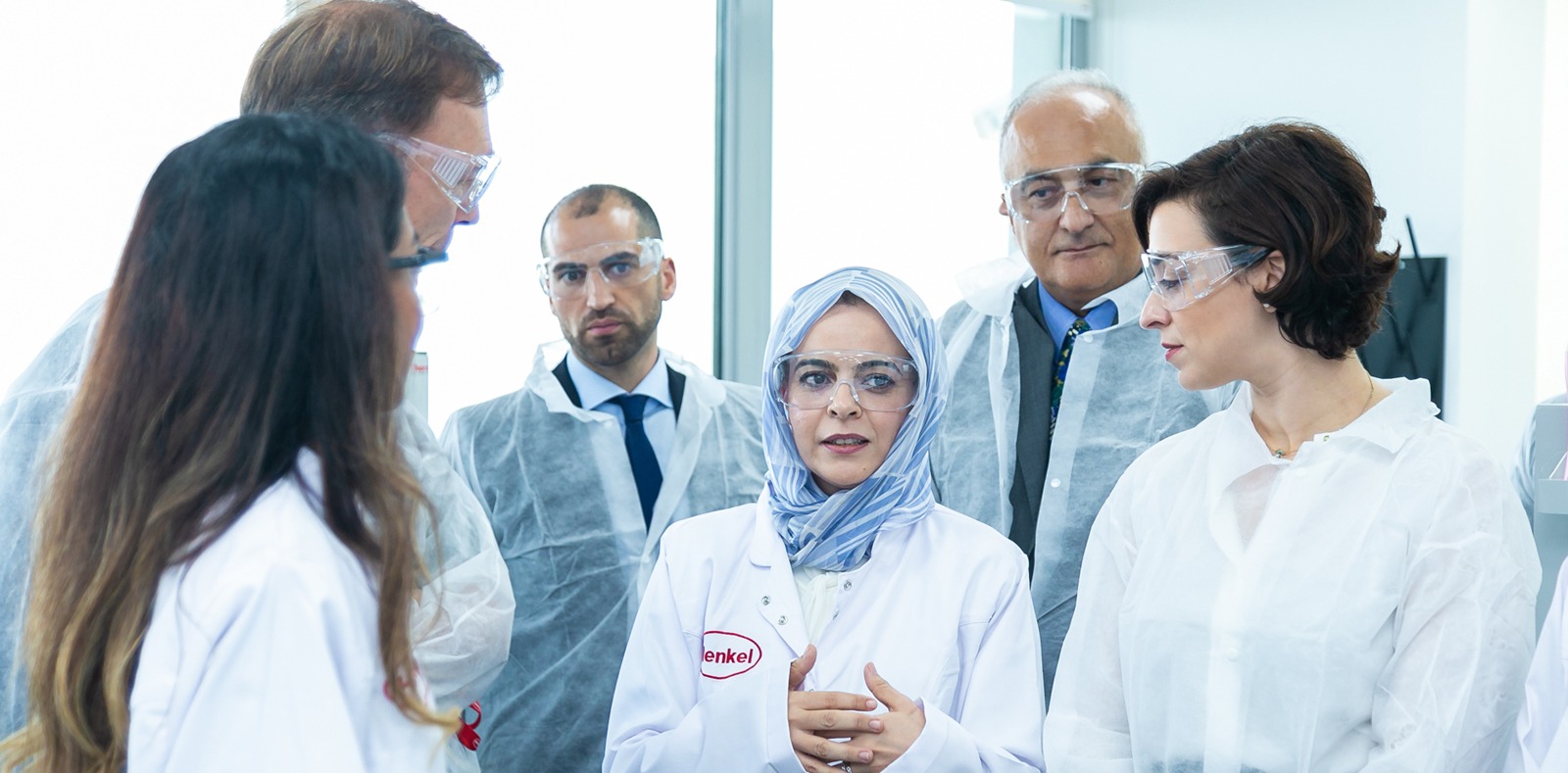 Tagged with:
#carbon
,
#energyefficient
,
#gogreen
,
#greenisgood
,
#lowimpact
,
#renewableenergy
,
#startthechange
,
#sustainableliving
,
construction
,
emissions
,
Production
,
sustainability
July 5, 2018, 6:33 am
Henkel operates 171 production sites worldwide. We work continuously at all of these sites to reduce our environmental footprint while maintaining high quality and safety standards. We have set concrete targets for our production sites to maximise our impact and help steer progress toward our long-term goal to become three times more efficient by 2030 ("Factor 3").
We have achieved all previous interim targets by the end of 2015 and are now focusing our efforts on working toward our new interim targets up to 2020. Until then, we want to increase net sales by 22% per tonne of product and improve our worldwide occupational accident rate by 40% per million hours worked, while reducing the direct and indirect CO2 emissions from our production sites, our water use and our waste volume, in each case by 30% per tonne of product relative to the base year 2010. We have also defined additional priorities for our programmes: increasing the amount of renewable energies we use, cutting the volume of waste for landfill, and a stronger focus on saving water in regions where water is in short supply.
We want to become a climate positive company and reduce our carbon footprint by 75% until 2030. Therefore, we will focus on the continuous improvement of energy efficiency and increase the use of renewable energy. In particular, we want to get 100% of the electricity we consume from renewable sources by 2030, through on-site generation as well as external procurement.
Another priority is the reduction of production waste for landfill: By 2020, we want the production sites of our consumer business to contribute zero waste to landfill. By 2030, we will expand this target to cover all production sites, including our industrial business. By the end of 2016, 39% of our sites already achieve this ambition.
Sustainable right from the start
When building new plants for our production network, it is our ambition to integrate sustainability from the very beginning. In 2013, the Laundry & Home Care business unit decided to build a new plant close to Cairo in Egypt. We took this opportunity to design and construct a smart factory with minimal environmental impact in one of our important emerging market countries. We decided to build the liquid detergent plant in Polaris Industrial Parks, which is considered to be a pioneer in setting environmental and social standards for industrial parks in the Middle East.
For example, Polaris Parks uses solar street lightning and offers a health centre as well as a daycare facility. In addition, the park operator looks at the environmental impact of businesses when choosing new users of the industrial park. In 2015-2016 more than 2,360 hours of safety training and strict safety procedures have resulted in zero lost time cases and zero restricted work cases for more than 200,000 working hours. In addition, Henkel worked with a construction contractor who managed to reduce construction waste by more than half compared to the market average. All this has contributed to make the construction phase as sustainable as possible. The Cairo plant has been designed as a smart factory and will be equipped with the newest, real-time measurement systems to monitor energy and water consumption as well as waste generation.
Given that Egypt is one of the sunniest countries, we will install skylights to save energy needed for lightning. Taking into account that the region is characterised by water scarcity, we placed a particular focus on integrating best practice measures to reduce water usage during operation of the plant. In addition, the plant is designed to produce zero waste to landfill enabled by a modern waste management and recycling system. Furthermore, we have enhanced health and safety at the plant, for example, by implementing innovative traffic solutions and by avoiding the use of combustible construction materials.
Worldwide optimisation programs
Aiming to continuously improve our entire production network, we have begun to introduce the Henkel Production System (HPS) in 2015. Through this Group-wide optimisation programme, we want to systematically identify and eliminate inefficiencies of all kinds along our value chain, such as waiting times, excess production or defects, in order to generate more value for our customers and our shareholders. To this end, we have set standards for all three business units on the harmonisation of production workflows. HPS is based on lean principles and on engaging all employees to ensure that they can implement the new standards effectively while saving on resources. For example, at the Laundry & Home Care and Beauty Care site in West Hazleton, USA, implementation of HPS and its lean tools has delivered strong results in the areas of resource efficiency, production improvements and safety. This includes a reduction of water usage for the filler cleaning process of almost 1.2 million litres annually in parallel with an increased production output. Redesigned forklift work flow patterns have created safety zones in the packaging area.
Through HPS, we want to drive lean thinking and tools in all operations throughout our production network by the end of 2017.
Journey toward zero waste to landfill
We target our ambition of zero waste to landfill by 2030 by systematically identifying waste streams and creating closed-loop systems where possible. Our focus lies on increased recycling within our plants and on collaboration with our packaging suppliers. In doing so, our Laundry & Home Care plant in Cork, Ireland, has managed to halve its waste volume already in 2014. One year later, the plant was equipped with an additional compactor, which supports the recycling process and further reduced waste going to landfill. In a last step, the remaining hazardous waste is now sent for fuel recovery. As result, this plant is zero waste to landfill since August 2016.
Another project was successfully implemented at our Beauty Care site in Wassertrüdingen, Germany. Thanks to a unique partnership with UPM Raflatac and parent company UPM, the site was able to reduce siliconized paper liner waste to zero. This paper liner is used to transfer labels onto our cosmetics products and uses adhesives from Henkel, amongst others. The process generates more than 400 metric tons of siliconized paper liner waste per year, equivalent to around 20 truckloads. Participation in the new RafCycle programme from UPM Raflatac enables us to recycle all of this waste into new graphic printing paper for books and magazines. Henkel waste now accounts for 10% of all the waste recycled through RafCycle at UPM. This partnership demonstrates the importance of collaboration on our journey towards zero waste to landfill.
Becoming a carbon positive company
We want our operations to become carbon positive. Therefore, we are complementing further energy efficiency improvements with the procurement and on-site generation of renewable electricity. In doing so, we are aligning with national and regional energy markets as well as climate action plans. In 2016 we conducted a global assessment of the energy needs of our production sites worldwide and evaluated the local potential for renewable energy. Based on this, we are now preparing the implementation of our ambition to source all electricity from renewable sources by 2030.
Selected examples of contributions to resource efficiency Focal areas
Danyang, China: intelligent wastewater recycling:
The adhesive coatings production site has implemented a new wastewater recycling system based on advanced technologies that create a 'point-of-source' water recycle system. It individually identifies the contaminants in each water effluent stream and selects the separation processes best able to handle those contaminants. As a result, all chemical wastewater in the coatings line is treated by this system and the regenerated water will be used again, saving around 2,000 cubic meters per year.
Bogotá, Colombia: re-use of packaging waste with suppliers
The Beauty Care site worked with their packaging suppliers to install a "closed loop" reuse for the outer corrugated board boxes in which the aluminum tubes and plastic bottles are delivered. Compared to the former boxes, the new ones are more robust and when emptied not send for recycling anymore but returned to the supplier with the next packaging material delivery to be directly reused. With this initiative, the site was able to save more than half its total waste.
Montornès, Spain; Ferentino and Lomazzo, Italy: more efficient thermal energy
The Laundry & Home Care business unit installed new generation boilers in its plants in Montornès (Spain), Ferentino and Lomazzo (Italy). In a thermal boiler, gas is burned to produce heat which is exchanged with water to generate hot water and steam. In the new boilers, an economizer is installed downstream of the combustion process and allows to utilize the heat content of emitted fumes to preheat water fed into the boiler. This increases overall efficiency of the thermal boilers from previous 85% to more than 92%, reducing thermal energy consumption in Spain and Italy by around five percent.
Düsseldorf, Germany: highly efficient on-site energy generation
Every year, the Henkel combined heat and power plant generates around 1.5 million tons of steam and 285 gigawatt hours of electricity. Thanks to cogeneration the efficiency of converting gas, coal and oil into energy is at around 83% – compared to 40% in conventional power plants. We use the generated electricity directly in the plant and, dependent on grid load, feed any surpluses into the public grid or obtain additional electricity from it. In 2016, we added two highly efficient block heating stations together with BASF to expand our capacities. The generated electricity causes 60% less CO2 emissions than compared to the public grid.
SOURCE: https://www.henkel.com/blob/739776/3e48b2a4f265f0a1518f3f150cc7afbc/data/2016-sustainability-report.pdf
Photo Credit – www.henkel.com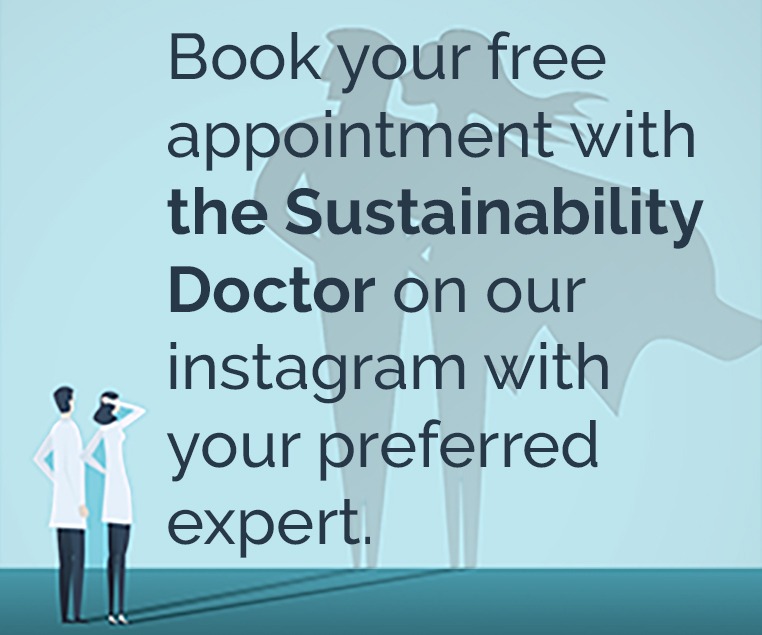 Recommended Articles.
Twitter Updates
Instagram Updates