A Living Lab for Future Technologies
Uncategorized
July 1, 2018, 8:09 am
The Sustainable City (TSC) in Dubai is deploying new technologies and management systems to achieve social, economic and environmental outcomes. These systems include grid-edge technologies, driverless transport, vertical farming, and smart metering to name a few. Deploying, testing, and integrating these systems in The Sustainable City – or any other community – requires an innovation ecosystem and public engagement. The goal is to achieve societal and planetary value, cost-effectively.
Distributed production and storage
The Sustainable City incorporates several grid-edge technologies. For starters, the community aims to become the first operational net zero energy development in the region. Through distributed generation, villas and public areas generate solar energy from 6.4 MWp of photovoltaic panels (this will reach 10 MWp when Phase 2 is completed). DEWA's net metering program allows individual units to generate electricity, consume it directly, and export the surplus to the grid. The accumulated surplus is deducted from utility bills at the end of the billing cycle. In anticipation of distributed storage in the future, villas in The Sustainable City already have space provision for storage systems. Also, working with ENGIE and Heliatek, The Sustainable City is testing organic thin-film solar cell technology to harness energy on non-conventional surfaces and facilities.
Smart metering and solutions
Grid-edge technologies is also about smart appliances, and smart metering. Air conditioning systems in The Sustainable City use VRF technology which are not only more energy efficient but can also be operated remotely with LG's smart AV app. The community uses non-intrusive load monitoring at the villa level to measure electricity consumption and production, with real-time data displayed on end users' smart phones. Such displays edit behaviors by helping end users become more energy conscious and achieve lower carbon footprints.
To help detect and prevent leaks, The Sustainable City has deployed noninvasive smart meters on internal water and wastewater networks using pulse technology. Deployed in strategic locations, these smart meters emit accurate flow data every minute, and help inform maintenance teams. Public street lighting is also the focus of a retrofit program that will reduce light pollution and electricity consumption. Using artificial intelligent lighting, street lights will operate based on motion detection.
Clean and autonomous transportation
The Sustainable City was designed to anticipate the Electric Vehicle (EV) uptake. Charging stations have been deployed inside the community, near mixed use facilities, and soon in every residential cluster, to make EV charging convenient and attractive for all residents. From an infrastructure planning perspective, the deployment requires spare load provision and close coordination with DEWA. Through educational events, including EV test drives and activation days, residents are taking part in the EV transformation. An EV car sharing program will be deployed in the future to further accelerate the EV transition.
Driverless or autonomous cars have been in existence for decades. However, only recently have policy moves been made towards supporting their use on public roads. Dubai has announced that by 2030, 25 per cent of all transportation trips will be smart and driverless. The Sustainable City, working in partnership with RTA and EasyMile, has introduced an autonomous and driverless shuttle in the community on a trial basis. The EZ10 shuttle follows a pre-mapped route around the urban farm providing a comfortable air-conditioned ride for up to 11 passengers. Powered from renewables, the shuttle offers zero-emission transport. End user perception and interaction with the EZ10 shuttle is the focus of a research project with the University of California, Davis.
Other mobility features in The Sustainable City include car-free clusters and a buggy-sharing program. Specifically, residents above 14 years of age have access to a fleet of 60 shared buggies which are speed restricted and geo fenced to ensure safety. Residents can monitor the location of the buggies on their smartphones and find the nearest available buggy. In 2017, the cumulative distance travelled by all the buggies was 179,000 km, about 4.5 times around the equator!
Vertical farming
Urban farming has created a unique lifestyle for residents of The Sustainable City. Bio domes and community gardening produce a growing selection of leafy greens and vegetables, while a productive landscape produces fruits, such as dates, papayas, pomegranates, almonds, mangoes and more. The Sustainable City innovation team has been exploring emerging technologies in vertical farming and will be deploying a 'Cooltainer' in partnership with Agricool of France. Powered from renewables, this repurposed freight container will produce strawberries under a controlled environment. The produce will be zero pesticide, zero GMO, and zero energy. Now that is smart!
The Sustainable City innovation team is designing a sustainability dashboard with live data and use cases from multiple sources, including weather, air quality, energy, water, and mobility. In many ways, you could say that TSC is a living lab, with ongoing pilots in various disciplines impacting urban sustainability.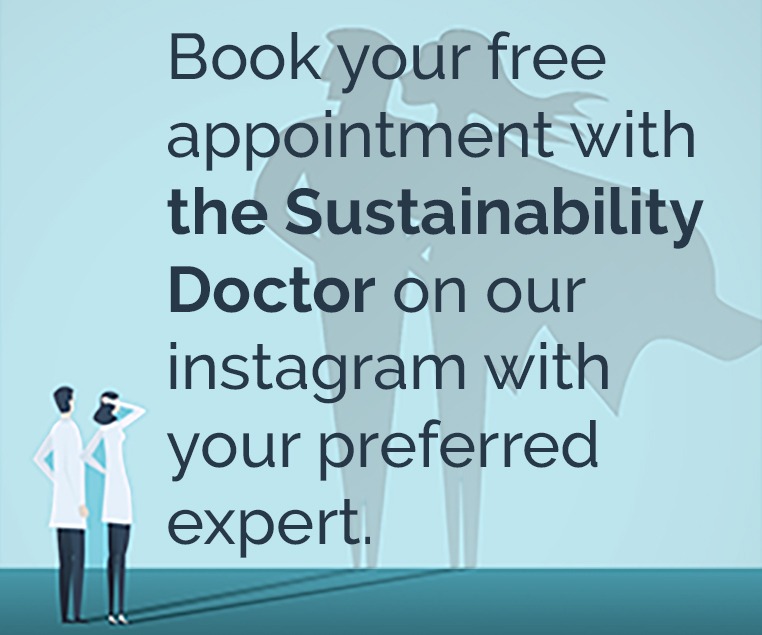 Recommended Articles.
Twitter Updates
Instagram Updates