Ditching Single-Use Plastics
Food & Beverage, Restaurant/Food Service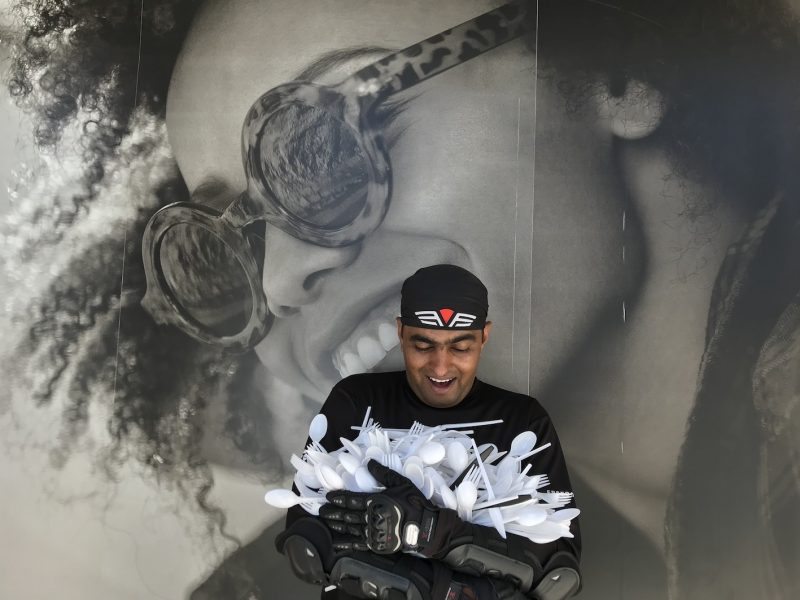 March 22, 2020, 10:22 am
Dubai, March 22.
KRUSH Brands is on a mission to disrupt the conventional food industry and guide others to follow suit.
KRUSH Brands is a Dubai-based company founded by Canadian entrepreneur Ian Ohan. This is the group behind brands like Freedom Pizza and Salad Jar. KRUSH Brands is a full-service, multi-kitchen, brand development, operating and franchising company. Cool brands that people love, bound together by technology, convenient and reliable, better for everyone, from a company that cares.
As a company that has been able to flourish in the UAE, there is a certain amount of responsibility to protect the local communities in which it serves. Taking measures to behave more sustainably and just be better has always been part of the KRUSH mission.
Freedom Pizza was sending out over 500,000 pieces of plastic cutlery and straws with orders every year. In 2017, something had to change and along with some inspiration from Adrian Grenier's #Stopsucking campaign, Freedom removed all plastic cutlery and straws from customer orders. At the time, this was an industry first that gained great attention and lead to other major companies, like Jumeirah Group and Waitrose, following suit.
Given that there is a culture of receiving excessive cutlery with food deliveries in the UAE, many people have plastic cutlery lying around their homes and offices that will never be used. In 2019, Freedom embarked on a campaign alongside local marine conservationists, Azraq and so the #UselessUtensils campaign was born. This was an initiative where people would donate their excess plastic cutlery to local schools who would then use the cutlery to create artistic sculptures to illustrate the impacts of marine debris on the environment.
With a delivery fleet of over 250 drivers, Freedom had the capability to collect the cutlery from people's homes and offices. By simply asking people "give us your plastic cutlery", Freedom received over 40 kg of the single-use cutlery during an 8-week period. This was a powerful initiative and helped increase awareness among people on their habits related to using plastic cutlery.
Sister-brand Wildflower Poke & More was co-founded by Los Angeles Chef Justin Snyder. Serving a diverse and daring nutrient-dense menu, Chef Justin was determined to make sustainability a core pillar of the Wildflower brand. Partnering with Ecopack, Wildflower uses eco-friendly compostable packaging with each order. The bowls and sauce cups might look like plastic, but they are actually made from PLA which is a compostable and natural plant-based starch. It's biodegradable and better for our environment.
Wildflower puts the responsibility in the Wildflower puts the responsibility in the hands of its customers to order whatever cutlery and sauces they need in order to reduce unnecessary food and package waste. In addition, Wildflower launched the Wildflower Sustainable Earth Collective, which is a unified community movement between the company and its customers to make eco-friendlier lifestyle choices. 
KRUSH Brands ended 2019 as hosts of the UAE's first sustainability round table. The event was even attended by Adrian Grenier and other sustainability thought leaders in the region from Tesla, Dubai Tourism and Dubai Government. KRUSH Brands is committed to continuous research and innovation to enhance its sustainability efforts in an effort to ensure a better future for the generations of tomorrow.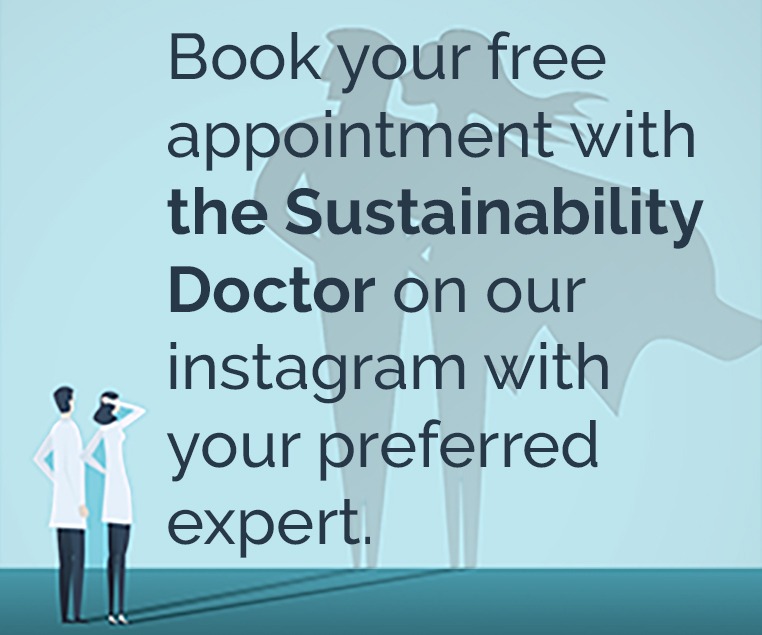 Recommended Articles.
Twitter Updates
Instagram Updates