Family Eco-Travels in the UAE & Oman
Tourism
Sheikh Zayed Desert Learning Centre, Al Ain
May 19, 2020, 12:06 pm
By Karolina Batcho, founder of Sustainably Fine
As a global family with an insatiable appetite for travel, we wanted to explore as much as possible of our new home when we moved to the UAE in 2018. However, in the era of climate change and as fervent advocates of sustainable living, we wanted to do this in the most sustainable and climate-smart way possible to reduce our negative carbon foot print. We achieved this through how we travelled, where we chose to stay and what we decided to do at our selected destinations. To be honest, we never expected to find as many eco gems as we did. Here is our mini eco-guide for families with an equal amount of wanderlust and consideration for the environment.
Our first trip started off in neighbouring Oman at the Six Senses Zighy Bay resort, a hotel which had long been on our bucket list due to its pristine location and outstanding sustainability efforts. Now that we could embark on a short road trip rather than a long-haul flight, it presented itself as the perfect opportunity to start off our eco adventure and boy what a treat it was! Being highly committed to environmental sustainability, the hotel has its own water refinery, onsite sewage treatment plant, earth lab, organic garden and a nearby local farm from where it sources most of its food. Huge efforts are made to reduce waste on all levels with organic waste from kitchen, landscaping and animal residue converted to compost matter and waste-water recycled back to the desert for irrigation. As expected, there was no sight of single-use plastic or food wasting buffets around here!
Besides the opportunity to hang out with the local goats, there were plenty of eco excursions for the little ones and environmental initiatives to offset its guest's carbon footprint. We opted for a beach clean-up at a secluded beach with the hotel's sustainability team, resulting in a shocking thirteen bags full of plastic bottles and other marine debris. Our little man felt like an accomplished but very tired eco-warrior upon reaching the hotel again. With its bohemian vibe and strong sustainability ethos, the stay proved to be barefoot luxury at its best and as for hotels, #OutOfTheOrdinary for sure! We almost shed a tear when it was time to leave making a promise to return sooner than later.
Our next trip was to celebrate our first Christmas in the UAE and we chose to visit the Sir Bani Yas Island, the so-called best kept eco secret of the UAE, located off the coast of Abu Dhabi. Choosing a domestic rather than international holiday enabled us to go on a scenic road trip coupled with a short complimentary boat ride to reach the island. With three eco-friendly Anantara resorts to choose from, we opted for the family-friendly Desert Island Resort & Spa offering a variety of child-friendly activities from wildlife safaris and kayaking to even a visit from Santa himself. The island won the prestigious 'World's Leading Sustainable Tourism Destination' award in both 2014 and 2015 and one fully appreciates why.
The Sir Bani Yas Island, once a private retreat of the late founder of the UAE, HH Sheikh Zayed bin Sultan Al Nahyan, has an impressive wildlife nature reserve where thousands of animals roam free. Due to dedicated conservation efforts and extensive breeding programmes initiated through the ´Greening of the Desert Initiative', the once almost extinct Arabian Oryx in now back in full swing on the island. Besides cheetahs, golden jackals, gazelles and desert lynx, one can also spot giraffes, red deers, hyenas and ostriches. We went on a savannah style safari tour in an open-top 4X4 jeep with a well-informed guide who taught us a thing or two about wildlife preservation and the surrounding habitat. When we heard that a mangrove seedling is planted after each visitor leaves the island to balance the delicate ecosystem, we felt like we had been part of the sustainability drive simply by visiting.
Due to a wonderful first experience on the island, we decided to re-visit but this time to stay in the sleek Al Yamm resort made up of barasti-style beach-front villas with direct access to a turquoise blue sea reminiscent of the Caribbean. The highlight of our stay was undoubtedly a kayaking trip to see the beautiful mangrove habitat and learn about the various water protection measures implemented around the island. Somewhat unexpectedly, we picked up some plastic debris from the shallow waters which we were told float in from the sea despite regular clean-ups by the Anantara team. On a bright note, we were lucky to spot a flock of pink flamingos gathering at the lagoons before dusk which was nothing short of spectacular.
"Our little man was intrigued to learn about their super powers such as the ability to purify water, enable a rich habitat for biodiversity, protect against tidal surges and even remove carbon dioxide from the atmosphere."
Throughout the year, we have been on many day trips around the UAE to explore what some of the other Emirates have in store. So far, we have visited the lush green oasis in Al Ain, a UNESCO World Heritage site with thousands of date palms and traditional Falaj water irrigation systems built by earlier civilizations to sustainably manage scarce water resources in a very harsh desert environment. We immensely enjoyed strolling along the cool shaded pathways but ended up renting a bicycle cart when a certain someone started to complain of too much walking.
We have also had the pleasure to visit the impressive Sheikh Zayed Desert Learning Centre located within the premises of Al Ain Zoo, an architectural LEED (Leadership in Energy and Environmental Design) certified structure which totally blew us away. The centre is the first building in the UAE to earn a rating of five pearls in sustainability accreditation at both the design and construction stage and has additionally received a LEED Platinum certification. Besides the state of the art architecture and breath-taking mountain views, the exhibitions on offer were interactive and child friendly with a whole exhibition dedicated to sustainable living.
Not long ago, we visited the recently opened Jubail Mangrove Park, also known as the Mangrove Walk in Abu Dhabi where one can take a leisurely stroll along different path walks whilst learning about the ecological significance of the mangroves. Our little man was intrigued to learn about their super powers such as the ability to purify water, enable a rich habitat for biodiversity, protect against tidal surges and even remove carbon dioxide from the atmosphere. He now refers to them as true climate heroes.
Our most recent trip was to mountainous Hatta to explore the great outdoors and we had a fun action-packed weekend hiking, kayaking and mountain-biking. Although, there is no doubt that Hatta is one of the leading Eco destinations in the UAE and perfect for active children such as ours, I would have preferred the raw natural beauty of the Hatta dam and the surrounding mountains without the dominance of the many activities on offer but hey you can't please everyone. With close proximity to Dubai, we will definitely be returning for a weekend escape but next time to try out some glamping instead.
If you have itchy feet just like us but care about environmental sustainability and the impact of climate change, Eco Travels in the UAE might not be such a bad idea. In fact, the Ministry of Climate Change and Environment has launched The National Ecotourism project to promote ecotourism across the seven emirates and position the UAE as a leading ecotourism hub. Having seen a little of what the country has to offer, we fully understand why and already planning our next trip to see the Kalba Eco-Tourism Project in Sharjah. Yalla, let's all go ECO!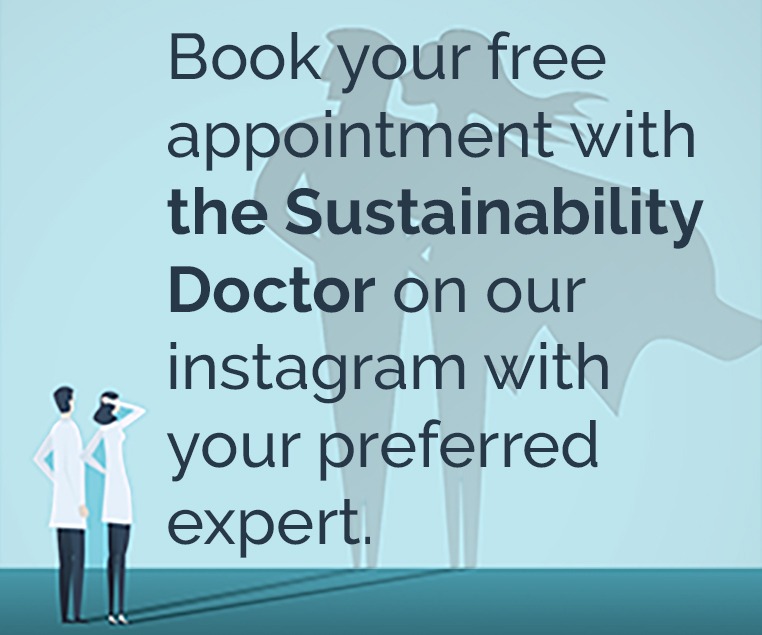 Recommended Articles.
Twitter Updates
Instagram Updates
Instagram Feeds
This error message is only visible to WordPress admins
Error: Access Token is not valid or has expired. Feed will not update.