GFS EXPO ABIA
Accounting/Finance, Education, Education/Training, Interviews, People, School
February 24, 2019, 9:14 am
May 8th, 2018 was definitely not another school day on the campus of GEMS Founders School (GFS) Al Barsha: the gym had been transformed into an exhibition space where students as young as eight years old were showcasing their ideas for transforming the world into a better place. The GFS EXPO Adam Burfield Innovation Awards (ABIA) was launched in 2018 by Principal Matthew Burfield and managed by Farida Dhambolawala, Innovation & E-Learning Development Leader. As they are preparing for the 2019 edition, they shared with The Sustainabilist insights about creating a platform for students to become innovators and learn about sustainability.
What was the idea that initiated GEMS EXPO ABIA ?
Farida Dhanbolawala (FD): The GFS EXPO Adam Burfield Innovation Award (ABIA) was initiated as a result of Principal/CEO, Matthew Burfield, being recognised as one of the GEMS Education Top 5 Heads of School. The great honour to be acknowledged amongst his peers included a monetary prize, 10000AED, that he decided to invest back into GEMS Founders School, Dubai, to support innovation.
Matthew Burfield (MB): Building on a great concept that the GFS Head of E-Learning and Innovation, Ms. Farida Dhambolawala, had already developed around the Expo 2020 and in honour of my brother Adam, who unfortunately has passed away, the ABIA was created. The ABIA will run for three consecutive years at GEMS Founders School, Dubai, funded by the amount received for the award. It has been created to support the innovative ideas of the children and to support the transformation of these ideas into reality.
What makes GFS EXPO ABIA different from other student competitions?
MB: The GFS Expo ABIA provides students an opportunity to enhance application of skills in a real-life context. It allows students to further develop their natural interests and apply a broader understanding of the UAE's culture and society within the school day.
What were the most outstanding projects from last year's editions?
FD: Lots of innovative ideas were showcased by the 51 participants. Ultimately, the three winning innovations were chosen for their strong links to the subthemes, and especially sustainability. The three best ideas selected were GAWD- an irrigation system to help grow plants without much human intervention, GO CHARGE- a solar powered cell phone charger and ECO FISH- a robotic fish invented to clean waste in the ocean.
What is it expected of this year's edition?
FD: Since this is our second year of the competition, we are better prepared to offer students the support they need to make their ideas come to life. This year we have students as young as five years old participating in GFS Expo 2019 ABIA. Most of their ideas focus on sustainability.
What transformations have you noticed for the students who have participated in the program?
FD: Kripa Susan – the innovator of GAWD said "Being in the Expo was an amazing opportunity to learn and try something new. I felt like a professional from the Expo 2020. The best part was when our principal handed me the award."
Mikaela said "ECO FISH was a great idea-Cleaning up Oceans which occupy 80% of the Earth's surface. When speaking to Hana and Sara, 2 of the Innovators who came up with ECO FISH, they expressed their joy at being selected and also for coming up with an idea that was both business & environmentally friendly."
What other sustainability-related initiatives have you implemented in your school?
MB: Students at GFS are well aware of environmental issues, including sustainability. They have participated and initiated projects to improve their school environment. They also take part in projects beyond school that promote ecological awareness and conservation.
Students have actively been involved in the GFS Environmental Committee, creation of corridor and classroom displays, beach clean ups, water conservation, oceans day, school recycling initiatives and Adopt-a-Turtle project which demonstrate the promotion of sustainability and conservation.
We are also trying to set an example and we have equipped the school's multipurpose hall with solar panels fitted on the roof, thus providing a clean energy source for our building.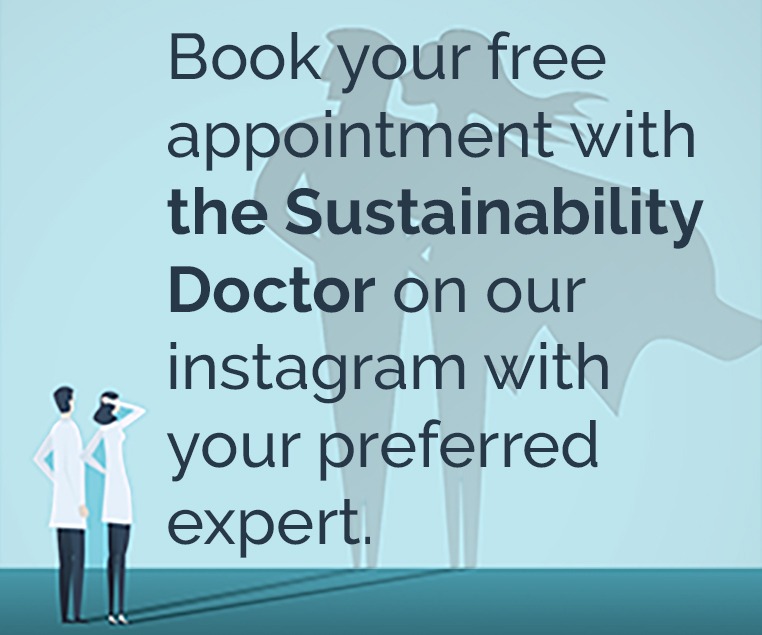 Recommended Articles.
Twitter Updates
Instagram Updates