Grocers in E-Commerce
E-Commerce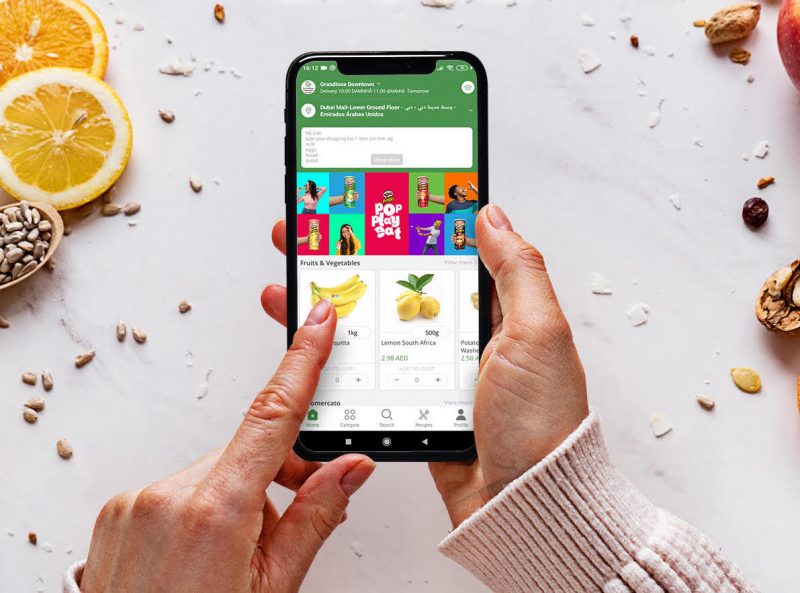 elGrocer is the grocery delivery platform replacing your weekly and monthly trips
July 13, 2020, 6:58 am
Although movement restrictions have now started to ease within the UAE and abroad, food delivery services have boomed. The F&B sector through online grocery delivery, pre-prepared food boxes, and restaurant delivery services are capitalizing on these unprecedented circumstances. The digital transformation has shown that it is more than a temporary measure for short-term needs as the concept of eliminating unnecessary outings and the importance of touch-free experiences continue.
Launched in 2015, el Grocer was one of the first online grocery delivery platforms in the MENA region. As a first mover, the brand managed to build a strong market share within its core market, the UAE. el Grocer, like many businesses has had to adapt to the new situation. The Sustainabilist spoke with Xavi Nunes, Chief Marketing Officer of el Grocer on the brand's adaptation and future predictions.
1. What is the el Grocer's business model and what is the brand focusing on for the upcoming months?
el Grocer is an online grocery platform that connects retailers, consumers along with fast-moving consumer goods (FMCG) brands across all seven Emirates of the UAE. Our wide range of retailers and network of 150+ stores make it possible to offer a variety of products to meet all tastes, occasions, and shopper missions. Users can find selected supermarkets like Union Coop and Grandiose as well as speciality stores like Marks & Spencer, Eataly, Al Douri, or Paul Bakery on our platform.
Critical to refining our business model, we received funding from the Series A programme of Sheraa, Sharjah Entrepreneurship Centre, two years ago. Since then, we have been receiving their support in communicating our new approach in the market through their PR team and enabling our participation in different forums and events across the UAE.
el Grocer is currently focusing on sustainable growth. After the huge surge in demand driven by Covid-19, we are focusing mainly on operations, technology, and people. We have implemented a series of projects from mid-March amid the rising demand and the subsequent lockdown, including increasing our operations team by almost 3-fold and focusing on continuous training and education.
"We need to capitalize on this trend as well as inspire and engage those customers especially in a historically dry category such as grocery shopping."
2. How has el Grocer facilitated shopping for customers, and how does it enhance their grocery routines?
el Grocer is an incredible platform that connects thousands of users with hundreds of stores across the UAE. We even deliver in Khor Fakkan and Kalba, which makes us the online grocery marketplace with the widest reach in the country. el Grocer simplifies online grocery shopping by having more than 80,000 products available online through a network of supermarkets and gourmet grocers. We help consumers purchase a wide range of groceries online from the comfort of their homes.
Our app is feature rich to enhance the shopping experience. Our most popular feature is the Personal Aisle, which provides recommendations to users based on their purchase history, making it easy and quick to re-order products. Our AI powered Shopping List feature is widely used by busy professionals who prefer buying groceries on-the-go. This intuitive feature allows users to upload their shopping list in the superpower search box, view the products on the screen, and swiftly select all the items they need.
Since el Grocer is focused on replacing weekly and monthly trips to the supermarket, our basket size is generally greater than 25 products. This means that features like Personal Aisle and Shopping List Search Box are critical to minimize the time users spend on buying their weekly or monthly groceries. Our goal is to make the experience fast, smooth, and meaningful, and we do this by intuitively providing personalized shopping experiences.
3. With the COVID-19 pandemic and movement restrictions, many people shifted to online shopping, how has this impacted el Grocer's business?
Covid-19 and the lockdown had an unprecedented impact on our business. el Grocer, which has been in the market for the last 4 years, has been reporting double-digit growth every quarter since 2016. The impact of the current pandemic resulted in 4 times more orders versus pre-Covid times. Our GMV (Gross Merchandising Volume) during March and April increased by 5 times as shoppers preferred buying their weekly and monthly groceries online through our platform.
To meet this demand, we took several measures, and I am happy to say that our timely decision to partner with mid to large retailers put us in a favourable position to completely change consumer shopping behaviour. To begin with, we completely revamped our operations teams and hired and trained new staff in record time. We also tripled our on-ground teams, our heroes working in the stores to deliver daily orders of our users. The upscaling of the on-ground teams by three times was important to maintain our same-day delivery and the more challenging 2-3 hours delivery commitment. In the majority of cases, we were able to stick to our schedule. In other instances, our delivery timeline went up between two days and a week, especially in cases of our busy hypermarket partners that were serving basket size of more than AED 500.
One of the biggest highlights and learnings of this phase is to have a resilient team that is strongly held together by the same values and principles. Surely there were moments of extreme pressure, but we were able to sail through it since we came together as a team and evaluated and designed plans for the current situation. Being fast and agile as a start-up was our biggest advantage that helped us quickly adapt to the new reality and creatively implement solutions in a matter of days. We also reached out to partners for recruitment and other resources needs, and everyone came to support the business in such a unique way. We are fortunate to be in a country that empowers, motivates, and encourages entrepreneurship spirit, and this is what has made all the difference in finding quick solutions to our challenges.
4. With your experience in groceries and online e-commerce, what predictions can you make on what the post-COVID era will look like?
I think we are fortunate to be in a unique position that allows us to shape the major shift we are witnessing in customer behaviour and habits. We know that people will prefer to stay away from crowded stores and venues, and so they will eat at home and cook more. This also means that people would want to treat themselves to more 'gourmet' and 'fresh' at-home experiences, and this can only be possible if they can find and purchase these special items from retailers and businesses.
We need to capitalize on this trend as well as inspire and engage those customers especially in a historically dry category such as grocery shopping. This 'spend less time out' behaviour doesn't mean that people don't want to go to the stores, but they'll prefer ways and solutions that make their shopping quicker and more 'touch-free.'
Being a marketplace platform also means supporting our retailer and brand partners with more data and analytics. So, we are investing in more technology innovation, operations, and data analytics capabilities to support those businesses cost-effectively. Groceries have always been a low margin industry, and with higher operating costs, being efficient and effective is more important than ever to remain sustainable. We are also observing an initial trend of traditionally B2B businesses wanting to get into D2C (Direct to Consumer) models. Our tech, operations, and marketing know-how are enabling and supporting them in this transformation.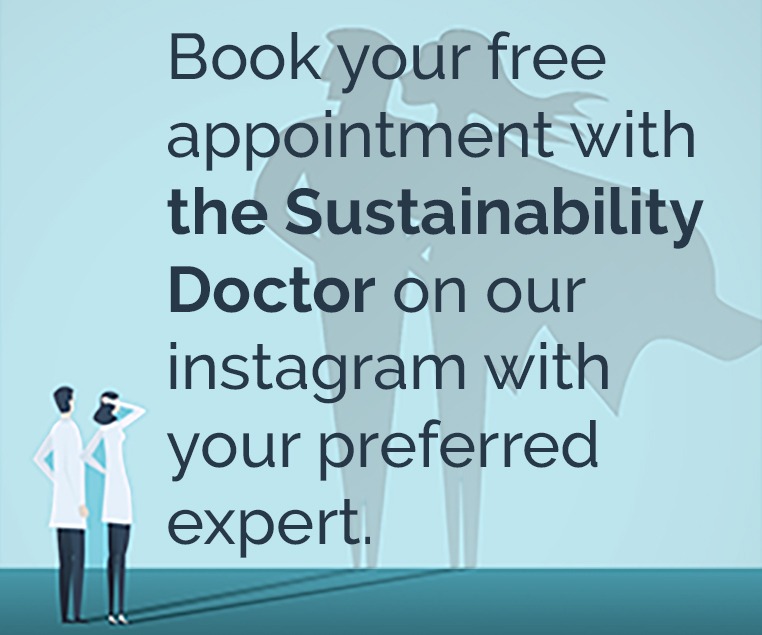 Recommended Articles.
Twitter Updates
Instagram Updates