L'Oréal for the Future
Interviews
Alexandra Palt, Chief Corporate Responsibility Officer at L'Oréal
November 3, 2021, 7:57 am
A year ago, you launched your transformational programme, L'Oréal for the Future, and highlighted key targets as well as achievements. Where are you now with this programme, and how much have you achieved since?
Since the launch of L'Oréal for the Future in June 2020, we have been working with teams worldwide, with our subsidiaries and brands, to establish roadmaps, develop and implement the right tools to ensure we achieve our new transformation targets in time.
We have also launched very important projects, such as the L'Oréal Fund for Women, our charitable endowment fund which supports vulnerable women. It has already partnered with 100 charities and on-the-ground partners in 30 countries worldwide and supported approximately 1 million women and girls globally. And the L'Oréal Fund for Nature Regeneration, a 50 million impact investing fund that helps restore damaged marine and forest ecosystems, will announce its first projects in the coming weeks.
Our progress will continue to be measured quantitatively, communicated transparently with robust data, with figures verified by external auditors, just as our financial indicators. Our first report and figures will be issued in early 2022.
Sustainability is one of the key themes for Expo 2020 and is an excellent opportunity for leaders, governmental entities, and policymakers to join forces to address some of the challenges that we are facing with climate change, and how best to pave a green future. Can you please discuss your participation at Expo and what you hope to achieve from that global platform? What are some of the activities and programmes you have planned out?
Like all previous World Trade Fairs, the 2020 World Expo in Dubai seeks to gather the world to jointly construct a better tomorrow. This time is special because, after almost two years of isolation, we can finally meet again in person. The 2020 World Expo theme "Connecting Minds, Creating the Future" is dedicated to sustainability, people, and the planet. L'Oréal and its brands are taking this opportunity to showcase a number of key partnerships and initiatives for a sustainable and inclusive future.
For instance, Garnier has announced a partnership with a very important media player in the sustainability space, with the aim of engaging 250 million consumers in a global educational campaign dedicated to sustainable consumption.
Kiehl's is demonstrating refillable solutions to avoid plastic waste.
And our Professional Products Division is showcasing the salon of the future which, thanks to the Gjosa technology, can achieve water savings of 65% and recycle all of its waste, including hair through a circular economy.
Climate Week at Expo 2020 will feature very compelling sessions that address some of the most pertinent conversations around sustainability and environmentalism, especially at WGES. Can you take us through your participation during this week?
On Sunday, I joined a workshop with a diversity of young people to discuss how they can have an impact on the fight against climate change. It was an incredibly moving and inspiring experience during which I witnessed how passionate and committed our youth is and learned about the smart and very concrete solutions they had to offer. I was also pleased to find that the majority of those present were women. This is essential: women, who are disproportionately affected by the consequences of climate change, have the knowledge and experience of what is needed to adapt to it. They should not remain in the shadow.
On this issue, I also joined on Monday the Women's World Majlis Panel, with a very insightful conversation about how women are leading the fight to save our planet. L'Oréal has long been aware of the threat that global warming represents to women's rights and our corporate foundation, the Fondation L'Oréal, now has a Women & Climate program, which promotes solutions for women, powered by women, and ensures that women raise up their voices in this collective fight.
Last but not least, I joined a discussion panel at the World Green Economic Summit about the coming green infrastructure boom and the transformation of companies' activities towards a more sustainable business model.
In your experience, what are the biggest challenges facing sustainability today and how can they be addressed?
We face a diversity of challenges, the greatest of which require us to constantly innovate internally, but also to work with an ecosystem of partners that allow us to benefit from the best technologies. We are also joining coalitions, cross-industry collaborations, multi-stakeholder task forces that will help us accelerate our efforts.
One example is the availability of innovations such as new packaging materials or ingredients with a lower footprint: to achieve our objectives, we depend on the capacity of other industries to accelerate their own transition.
Another challenge is the speed of the renewable energy transition in countries where we operate. In India or Uruguay, for instance, we are still facing some difficulties in finding local renewable energy.
Last, but not least, consumer habits: we must help our 1.5 billion consumers to reduce their footprint when they use our products, and encourage them to make sustainable choices. We are constantly innovating, but we need to get them involved in our transformation. Create a desire to buy refillable or rechargeable products, or to use solid shampoo bars, for example.
In your opinion, how can an entity make an impact on climate change in the most effective way?
Setting science-based targets. At L'Oréal, our conviction is the following: we cannot keep setting sustainability targets according to what we, businesses, think we should do. We need to set targets according to what science says is necessary.
In 2017, we were among the first 100 companies to implement Science-Based Targets-approved climate targets: in 2017, we committed to reducing by 2030 our entire greenhouse gas emissions by 25% in absolute terms, compared to 2016. This implies tackling not only our direct, but also our indirect impacts. Upstream, this means working with our suppliers to ensure they reduce their own emissions. We have committed to reducing, by 2030, the emissions of our strategic suppliers – scopes 1 and 2 – by 50% in absolute terms, compared to 2016. Downstream, it implies reducing the carbon emissions linked to the use of our products. We will therefore innovate to enable our consumers to reduce, by 2030, the greenhouse gas emissions resulting from the use of our products by 25% compared to 2016 (on average and per finished product).
This is the only way that we can make a truly positive contribution to the fight against climate change. We have to ensure our activities are compatible with the Planet's Boundaries and do not threaten our safe operating space. It is the philosophy that guides our program L'Oréal for the Future.
You spoke about how L'Oréal is transforming the business to reduce its carbon footprint, what are you doing to encourage your 1billion+ customers to make sustainable choices and why is this a growing need?
To inform consumers on the environmental and social impact of our products and help them make more sustainable choices, we developed an innovative Product Impact Labelling system which provides consumers with clear and useful information. It includes a score on a scale from A to E, with an "A" product considered as "best in class" in terms of its environmental impact. The score gives an accurate vision of the impact of a L'Oréal product by taking into account 14 planetary impact factors such as greenhouse gas emissions, water scarcity, ocean acidification or impact on biodiversity, measured at every stage of a product's life cycle. The labelling also provides information about the manufacturing conditions of a product and its social impact.
The system was launched by our brand Garnier for its haircare products, in June 2020 in France, and in the UK, Ireland, Italy, Spain, Denmark, Norway, Sweden and Finland in 2021. Other brands, product categories and markets will follow. And we have announced with Henkel, LVMH, Natura & Co and Unilever, the creation of a consortium open to all cosmetic brands, aiming to create in the coming years an industry-wide, science-based environmental impact assessment and rating system for cosmetic products.
Our brands are also encouraging consumers to lower the temperature of their shower water and to take shorter showers through communication campaigns, and innovating to offer products that require less water (dry shampoos for instance, leave-in conditioners, or solid shampoo bars such as Garnier's Ultra Doux range, which has a fast-rinse technology, with only 6 liters of water needed to rinse it instead of the usual 8).
These efforts are absolutely crucial, as, on average, 50% of our cosmetics products' carbon footprint are related to the use phase, a figure which rises to 70% when it comes to shampoos.
What are some of the social and environmental issues that L'Oréal wants to shed light on?
With L'Oréal for the Future, we have decided to take action beyond our value chain to shed light on several issues.
First, the disproportionate consequences of the Covid crises on women. With the L'Oréal Fund for Women, we are helping women gain access to education, find work, fight violence, poverty, and are supporting women refugees and women with disabilities.
Second, biodiversity loss and the urgent need to help regenerate damaged ecosystems. The L'Oréal Fund for Nature Regeneration, will help restore one million hectares of marine and forest ecosystems, thereby capturing 15 to 20 million tons of CO2 and creating hundreds of job opportunities by 2030.
Finally, the promotion of the circular economy: the Group is allocating 50 million euros to the quest for solutions and the creation of business models that support the development of a circular economy.
We are also taking action through our corporate foundation, the Fondation L'Oréal, which has been supporting and empowering women for over 20 years to shape their future and make a difference in society. Its focus has been on three major areas: scientific research, inclusive beauty, and climate action.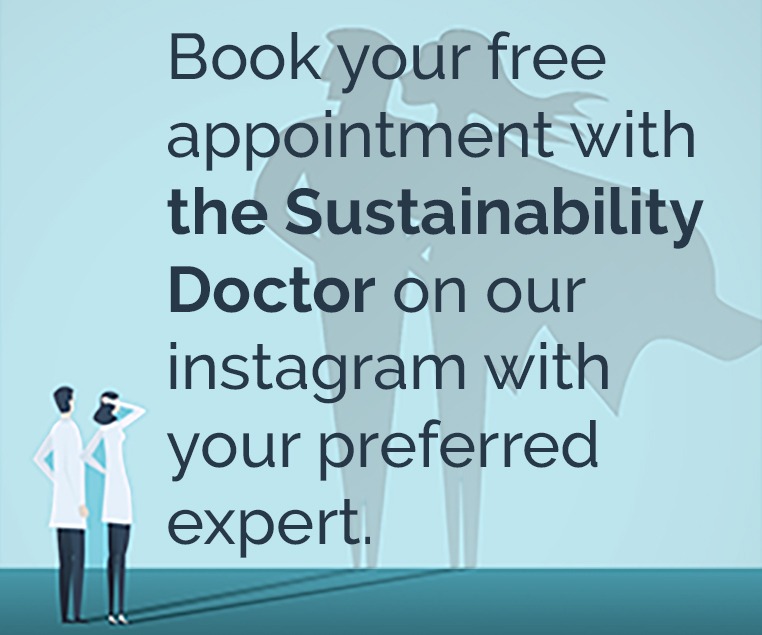 Recommended Articles.
Twitter Updates
Instagram Updates
Instagram Feeds
This error message is only visible to WordPress admins
Error: Access Token is not valid or has expired. Feed will not update.