The Pressure is On
Innovation
July 6, 2020, 10:13 am
By Alain Kaddoum, General Manager, Swisslog Middle East
The world is crippling with the adverse effects of the coronavirus pandemic. Border restrictions and lockdown measures are bound to cause a massive negative short-term impact on consumer spending, investments, and disruptions to international trade.
On the other hand, the disrupted manufacturing operations around the world has definitely impacted the global supply chains. The most vulnerable sectors hit by the pandemic include automotive, textiles and electronics, and companies who rely heavily or solely on factories in China for parts and materials.
According to a report from Baker McKenzie and Oxford Economics, Beyond COVID 19: Supply Chain Resilience Holds Key to Recovery, the pandemic has produced an unprecedented global supply chain crisis.
"Companies that have implemented automation prior to the crisis will be able to navigate their businesses easily keeping up with similar levels of productivity by relying on automated activities or robots catering to the increase in demand."
The current global supply chain crisis is due primarily to the pandemic creating temporary 'manufacturing deserts', whereby a city, region or a whole country's output dries up so substantially due to lockdown conditions, they become a no-go zone to source anything apart from essential items such as foodstuffs and pharmaceuticals. It could also be attributed to a lack of understanding and flexibility of the multiple layers of a company's global supply chains and a lack of diversification in their sourcing strategies. As there has been an increased demand from stakeholders, companies are struggling to take efficient action to be able to mobilise rapidly, set up crisis management mechanisms and build the supply chain resilience that will help them rebound in 2021.
The need of the hour is for businesses to focus on how to minimise supply chain disruption and to adjust rapidly to a changing landscape. Covid-19 is now termed as the black swan event, and it is forcing many companies to rethink and transform their global supply chain model, making them more future-proof and sustainable.
Companies that have implemented automation prior to the crisis will be able to navigate their businesses easily keeping up with similar levels of productivity by relying on automated activities or robots catering to the increase in demand. Automation processes can be devised to tackle a lot of challenges caused by Covid-19. For example, during the pandemic the local grocery stores are witnessing rapid surge in e-grocery sales and the industry is throttled by persistent labour shortages, traditional fulfilment models, and last-mile delivery challenges. Automation can help grocers monitor the inventories in real-time and automatically notify customers once the product is back in stock.
The automated warehouse solutions and the right automation technology can help grocers move their e-grocery fulfilment beyond manual picking. Other important benefits during such challenging times are energy-saving options for businesses, smart execution of processes with higher efficiency with less spending on utilities, and other elements crucial to any business. Automation solutions for grocers can and should be customised for each business to fit their e-fulfilment strategy in the best way. When every second is valuable, such a modernisation project can actually be executed on the side without disruption to the main operations. This allows a business to continue its work, while upskilling.
The flexible, data-driven, and robotic solutions such as a hub-and-spoke arrangement, a bolt-on store automation approach, micro-fulfilment centres or a fully automated grocery store enable grocers to meet rapidly changing customer demands and make their operations more sustainable, while allowing them to leverage new technologies as they emerge.
Hub-and-Spoke arrangement enables automated fulfilment centre to assemble orders for all non-perishable items and then bulk ship to the stores where they are topped off with perishable items, thus allowing the fulfilment facility and automation system to be designed hand-in-hand and eliminating the space limitations imposed by integrating automation into existing retail locations.
Bolt-on Store Automation uses compact, robotic automation technologies to create small fulfilment centres at the back of the store that automate current manual processes for non-perishable item picking while utilising store inventory to top off orders with perishable goods This allows them to fill complete orders from one location, reducing transportation time and costs.
Micro-fulfilment Centres create an opportunity to convert abandoned or underperforming retail outlets into micro-fulfilment centres that serve the same area as a traditional grocery store with automated fulfilment for curbside pickup or home delivery. This strategy sacrifices in-store shopping so it is particularly attractive to pure-play e-grocers but creates the opportunity to optimise the environment by efficiently integrating automated and manual picking. It allows grocers who don't have an existing brick-and-mortar footprint within a particular area to move fulfilment closer to customers, reduce transportation costs, and enable shorter delivery times.
The Automated Grocery Store is a new type of grocery store that combines automated e-fulfilment with traditional shopping. Still an emerging concept, it integrates the automation into the shopping environment allowing shoppers to have the flexibility to place their orders in advance or while in the store, to pick their own perishable items, or to have the store complete their order for pickup or delivery.
E-Grocery Automation Technologies provide groceries with a range of automation solutions to choose from. The best solution will depend to a degree on the selected e-fulfilment strategy, but as with e-commerce automation in general, grocers should seek out solutions that are flexible, data-driven, and robotic to ensure they won't become obsolete as the market changes and can leverage new technologies as they emerge. There are multiple niche solutions being developed today to capitalise on the growth in e-grocery fulfilment, the primary automation solutions being used or considered are either robot-assisted picking or goods-to-person automation systems.
Goods-to-person picking is a concept that has been widely adopted in e-commerce and multi-channel warehouses to enable higher productivity and faster order fulfilment times. Instead of pickers walking up and down warehouse aisles to pull orders, the goods-to-person system allows the picker to remain stationary, with an automated storage and retrieval system delivering the products they need to fulfil the next order as it is needed. Pick time is thus reduced significantly, and accuracy is improved, while pickers experience less fatigue.
Robotic-Assisted Picking is another approach is, in which a robot guides the picker through the store to optimise travel based on the location of the items to be picked and allowing multiple orders to be picked at the same time. The robot leads the shopper through the aisles in the most efficient manner and even guides the picker on how to package the order, determining which stock-keeping units (SKUs) should be put into which grocery bag based on criteria, such as the maximum weight for a bag, crushability and whether items need to be segregated by temperature.
Automation has proven to be a sustainable and future-focused solution and it is becoming a competitive differentiator that can help companies uplift their operations without affecting business continuity while offering the smooth and organised experience for customers.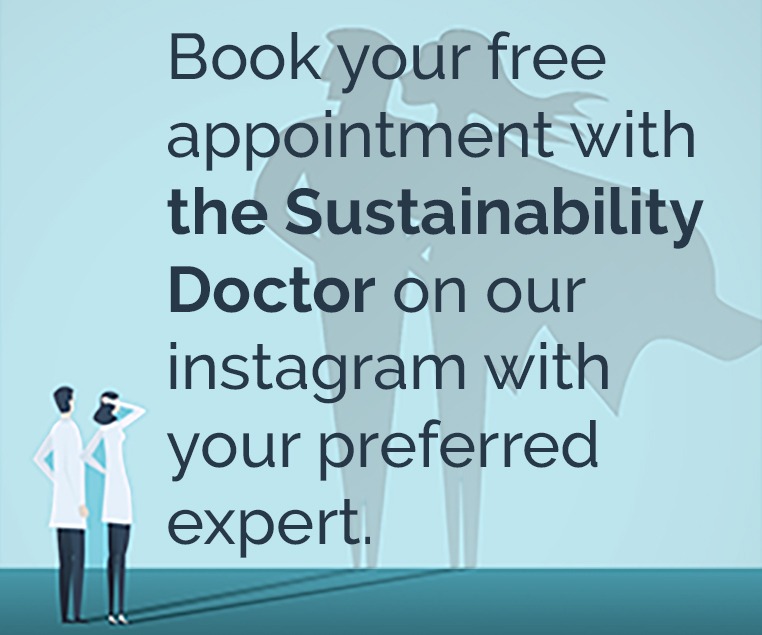 Recommended Articles.
Twitter Updates
Instagram Updates