Unlocking the Full Potential of Circular Economy
Circular Economy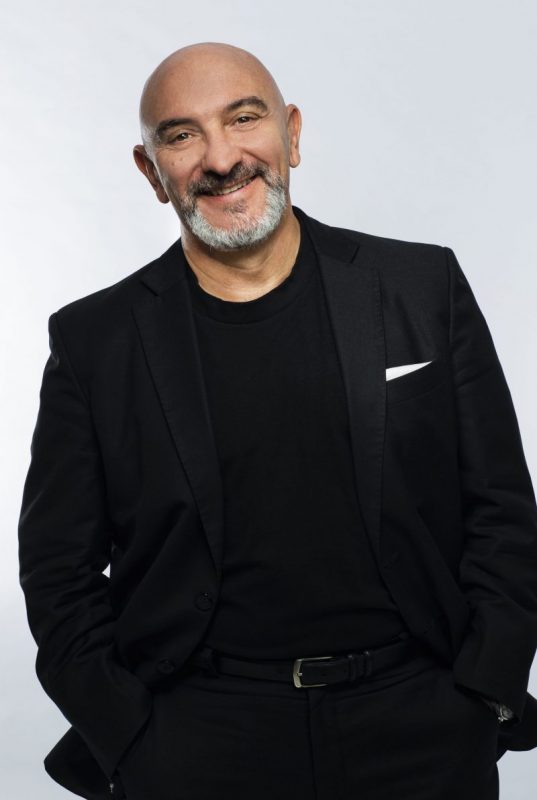 June 21, 2020, 5:48 am
By Massimo Cannizzo, CEO and Co-founder of GELLIFY Middle East 
A worrying 2.12 billion tons of waste is what we produce every year, partly because we only use 1% of what we buy and the other 99% is trashed within 6 months . The global waste is projected to pile up by 70% in 2050, creating as much as 3.4 billion tons of trash annually. Upon realizing how we overuse the earth's capacity, several green companies have moved away from the linear economy, the current economic model based on 'take, make, waste' approach used by most businesses, to the future – the circular economy.
Aimed at eliminating waste and the continual use of resources, a circular economy not only allows the natural environment to regenerate, but it also allows us to benefit from manufacturing and economic growth. According to reports by Strategy& Middle East, it is estimated that GCC cities could save $138 billion and 148 million tons of C02 emissions between 2020 and 2030 .
Such sustainable system that yields enormous environmental, social and economic benefits, follows a guiding principle to retain product value by repairing, reusing, and recycling. To accelerate the transition towards a circular economy, businesses need to unlock the value and leverage the entire spectrum of circular business models to maximize the potential.
"The UAE has started to lay the foundation towards optimizing waste management, targeting to divert 75% of its solid waste from landfills by 2021."
Five Key Circular Business Models:
1) Product as service: Instead of selling only the product, the company keeps ownership of the asset. Thus, designing the product for longevity and selling the corresponding service along with other related benefits such as customer assistance, training, among others. A good example of this is a ride-hailing app Careem, where the service provided, as alternative to own a private car, becomes an enabler of optimization and generates employment opportunities.
2) Recycle and reuse: Production and consumption systems that were considered waste are instead recovered, recycled or regenerated to be reused for new processes. As the system completes a full cycle, it also maximizes economic value of a product. New technologies can be a catalyst when transforming waste through innovative recycling services.
The UAE has started to lay the foundation towards optimizing waste management, targeting to divert 75% of its solid waste from landfills by 2021. In fact, the emirate of Sharjah envisions to become a zero-waste city by 2021. Early this year, environmental management firm, Bee'ah, partnered with the UAE-based startup, Seramic Materials, to turn ashes from municipal solid waste incinerators into sustainable, affordable, and durable construction materials. In addition, Emirates Waste to Energy Company is set to build the UAE's first waste-to-energy plant in 2021 that will process solid waste to generate electricity, divert waste from landfills, and displace almost 450,000 tons of CO2 emissions annually. Last year in Abu Dhabi, the Ministry of Climate Change and Environment launched a closed loop recycling model for plastic bottles, beverage cartons, and other packaging in Abu Dhabi in collaboration with a coalition formed by NGOs, local and global food MNCs. At the postponed Expo 2020 in Dubai, an estimated 173 tons of waste generated daily by millions of visitors will be collected, processed, and converted into bags, lights, cups, food trays, bowls, candle holders, coasters, and more.
3) Sustainable inputs: Adoption of a circular supply chain using renewable, recyclable or biodegradable resources in all its lifecycle. This model offers a wide range of possible implementations depending on the product, but the main concept is not to use something once and to reduce resource dependence. Taking as an example international fashion designer Stella McCartney, who is known as a sustainable luxury movement leader, the brand cultivates ethical fashion from sustainability-source fabrics such as recycled nylon and polyester, and organic cotton.
Online luxury fashion retail platform Farfetch also joined the bandwagon and launched a series of initiatives that promote conscious shopping. Aiming to offset carbon emissions brought by its logistical processes, the e-commerce platform launched a climate-conscious delivery service where parcels will be shipped in bulk and in efficient packaging sizes, while also having vowed to protect forests and invest in renewable energy developments.
4) Life extension: The company design and manufacturing processes are aimed at extending the product's life instead of wasting energy and material components of used assets. The embedded value is maintained and improved through reparation, upgrading, remanufacturing or upcycling – generating additional revenue and ensuring products stay economically useful. Part of Farfetch's conscious shopping initiative are product reselling and a donation service to help consumers extend the life of clothing and handbags.
On the furniture front, Ikea's 'Second Life for Furniture' is a buy-back and resell service that aims to extend lifespan of furniture. The company buys the furniture back from customers at a lower price and pays them with vouchers which they can spend at the store. The furniture is then sold at the 'As-Is' area of the store. This model helps conserve resources. According to the company's 2019 sustainability report, Ikea had given 47 million recovered products a second life.
5) Sharing: Collaboration of platforms that brings asset owners and users together, allowing consumers to save but also gain profits from a shared asset. This model is usually enabled by technologies that can forge relationships where idle products can be shared, rented or swapped. A perfect example of optimizing use of the asset is a rental by-the-minute concept allowing short-term car hires by two homegrown startups Ekar and Udrive. These pay-as-you-go car-sharing services are both app-based with GPS-enabled map that bridge a gap between having somebody drive you around and buying or renting a car for a long term.
With a number of successful enablers in the UAE, I believe we are gearing up for change. Innovative products and contracts designed for a circular economy are already available in a variety of forms.
At GELLIFY, we help forward-thinking companies shift to the circular economy through our tailor-made solutions. We help companies to ideate, prototype and build innovative solutions that leverage advanced technologies to realize circular economy paradigm. The industrial IoT, Industry 4.0, and AI solutions are able to create new supply chains based on a disruptive local ecosystem's interoperability, which is a key asset in the post-pandemic world where global supply chains will struggle.
Enerbrain: a GELLIFY startup
As a business, we offer innovation consultancy and digital services by tech startups such as Enerbrain that provides energy saving solutions to reduce consumption and improve comfort to both humankind and nature. This solution provides sustainability and savings by using easily-installed sensors, algorithms, actuators and a dashboard to measure, analyze, monitor temperature, humidity, and CO2.
Buildings that use Enerbrain have reduced energy bills by up to a third while giving more comfort to the occupants, and CO2 emissions have been reduced. If all buildings on the planet were to use this system, we would save about 1.6 billion tons of CO2, equivalent to 170 million trees.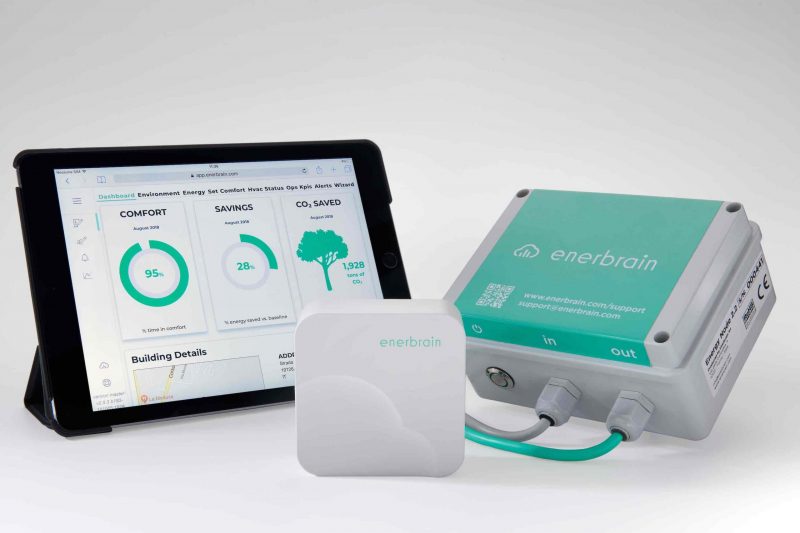 The real value of circular economy
As with every major transformation, it is essential to take a systematic approach, beginning with a change in the mindset, which is then followed by innovation. Change starts with the choices we make in everyday life, such as our purchasing decisions. As established in the beginning of this article, part of the billion tons of waste is from the things we buy and throw away within half a year. Material wealth cannot be viewed as a sign of happiness, and the consumer in us is currently destroying the planet. To use the full potential of the circular economy, we need to find out how each component will allow us to heal the Earth and improve our overall well-being with happy and purposeful lives.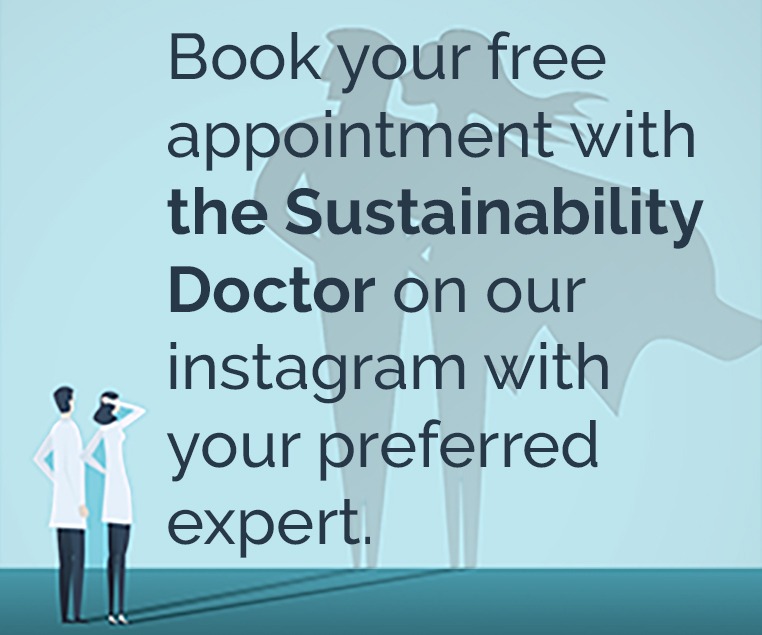 Recommended Articles.
Twitter Updates
Instagram Updates