Bringing Sustainable Autonomous Homes to the UAE
Energy, Green
February 24, 2020, 8:19 am
Wolfhaus, a global leader in tailored, wood-based construction is brining the well-established family-run business to the Middle East.
We interviewed Michael Obermair, the CEO, to know more about Wolfhaus' sustainability success.
What distinguishes Wolf System buildings from the others?
To understand how Wolf System building's, differ from the others, it is important to know where Wolf System comes from and what makes us unique in the Middle East contracting landscape. As a German / Austrian family-run business with over 50 years of experience in sustainable construction, Wolf System is focused on guaranteed reliability for our customers.
Our philosophy is based on innovation and the continuous search for new technological systems that reflect the values of sustainable construction and social responsibility for future generations. We believe we are more than a contracting company but instead, we are an all-rounded building service provider, focusing on customer satisfaction in terms of overall well-being, healthy living environments, the technical characteristics of the homes, and the design flexibility that our exclusive technology allows.
Our overall approach focuses on design optimization, integrated and BIM oriented smart engineering, building material production and supply and, off-site manufacturing with on-site construction. This allows us to develop projects that differentiates from traditional buildings and means that our buildings are quicker to build, more cost efficient and energy efficient.
How is sustainability integrated in the Wolf System business operations?
Our awareness and passion about sustainability comes from our roots, from the European Alpine region, and our daily connection to nature. It has always been in line with the company philosophy to optimize the entire lifecycle of our buildings and be environmentally conscious, for present and future generations.
We see it as our social responsibility to hand over homes and buildings that present a lifelong sustainability concept, from a zero waste off-site production, optimized through smart engineering and supply chain management and enhanced by renewable construction materials, to zero CO2 emissions for the building's life cycle through our outstanding Zero Energy and Energy Plus technologies.
Our aim is to create buildings that offer consumers and businesses a true alternative to traditional construction that have significantly less of an environmental impact. However, we also see it as our responsibility to well-being and health as our homes offer safer and healthier environments for inhabitants – we believe this will be a real gamechanger to the real estate market.
Is the exceptional efficiency of the product's thermal insulation equally efficient for maintaining low internal temperatures?
We place importance over our relations with a number of key research entities in order to ensure continuous growth to our systems. Following our feasibility studies of our building technologies and the harsh climate conditions in the region, in 2016 Wolf System built, along with the Mohammed Bin Rashid Space Centre (MBRSC), the UAE's first "sustainable autonomous house" relying on our Wolf Haus Energy Plus technologies.
It is also the first-ever UAE structure to have been certified by the Passive House Institute (PHI) in Germany as a 'Passive House' under hot and humid climate conditions. It has also been awarded in 2017 with the MENA Green Building Award under the category Green Residential Building and with the gold Emirates Energy Award 2017 – under the category of Solar Energy Projects – Small Scale, organized by Dubai Supreme Council of Energy (DSCE). The UAE is keeping pace with the rest of the world when it comes to setting targets to achieve sustainability and energy efficiency.
Manufactured off-site using light and renewable construction materials, the MBRSC sustainable autonomous house features solar photovoltaic panels across a meticulously designed building envelope that delivers high-energy efficiencies and numerous health and well-being benefits. The well insulated MBRSC structure protects its internal spaces and occupants from the harmful external environment. The exceptional energy efficiency of the thermal insulation within our system's advanced technology gives a major contribution to keep comfortable internal temperatures as requested by the customers, drastically reducing at the same time the cooling load which is needed to keep that internal temperature.
By creating a living and working environment that does not require constant AC to keep the required comfort, occupants breathe cleaner air and gain the health benefits of a consistent comfortable temperature.
What is an Energy Plus home?
Renewable power is only part of the solution to build Energy Plus homes and to meet net-zero targets, which are an important part of UAE's visions for a sustainable future. The most important part of the solution is to reduce the building's energy demand itself, specially the cooling demand, to the very minimum.
The Wolf Haus Energy Plus Home, one of the latest products towards a sustainable future, is a complex system that is based on a simple principle: the house must be a place of well-being that adapts both to individual needs for absolute well-being and living comfort, as well as to the different climatic and geographical realities to allow energy efficiency without compromise.
The concept is that the house produces more energy than it consumes, through innovations in the field of thermal insulation of building components, in order to reduce the building's cooling demand to the very minimum, with a wise use of the most modern plant technologies that exploit renewable energy, making the house in fact independent of fossil energy sources. All of these homes are highly efficient offering comfort at low operational costs, really transforming what is on offer in the real estate market.
Through high levels of efficiency, the homes require less energy to operate, placing less stress on the renewable energy systems themselves. Overall homeowners can expect lower utility bills than traditional homes and they can be a part of the future of construction.
While the Energy Plus Homes were initially developed for moderate and cold climates, where the peak of energy consumption will not meet the peak of energy production, the Middle East offers the perfect conditions for an Energy Plus Home: here we have the peak of energy demand which goes directly along with the peak of energy production – in other words, the highest cooling loads and the highest efficiency for the generation of renewable energies will happen at the same time, in summer.
What benefits and potential will the buildings bring to the Middle East, both in terms of the users and the environment?
In the UAE and the wider region, we hope to continue our contribution to social responsibility as we have done in our European markets. We believe that through proving the importance of our technology for the well-being of home occupants and the environment, we will be a part of future innovations in the market. We feel that the Middle East is predestined for Net-Zero Energy and Energy Plus Homes.
We believe our homes should be happy places, tailored for the future, where customers can feel comfortable and safe, experiencing anther level of well-being and happiness, away from cold and unhealthy living environments, which are characteristic for the summer period in the region, where AC related sicknesses are a major problem for the occupants.
Part of our commitment for happy customers is also a carefree building life cycle, considering lower operational and maintenance costs as well as a high durability, given by the outstanding quality and energy performance.
As part of our social responsibility and our commitment for the UAE and the region prosperity, Wolf System can provide an important contribution to achieve the UAE's and the region's targets for sustainability and clean energy, as well as for an expanding green economy.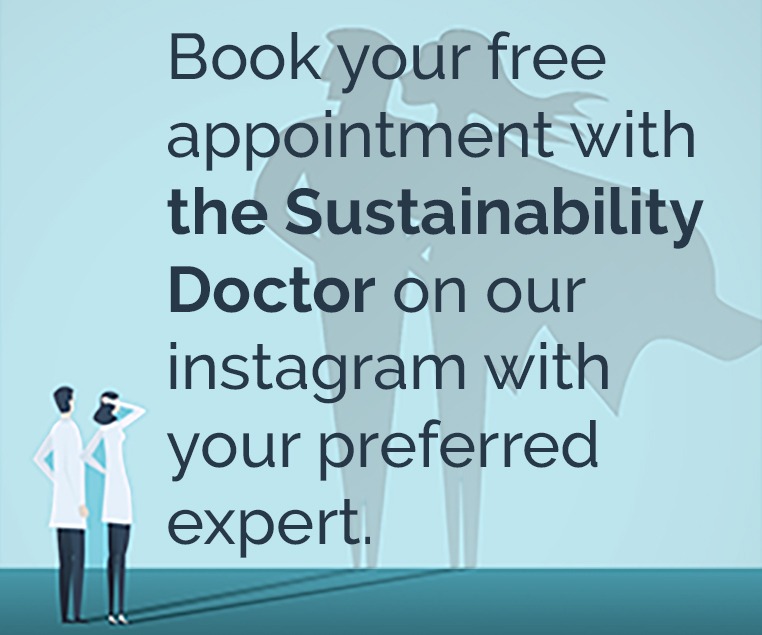 Recommended Articles.
Twitter Updates
Instagram Updates