DEWA and HE Saeed Mohammed Al Tayer win two prestigious governance awards from Cambridge IFA
Governance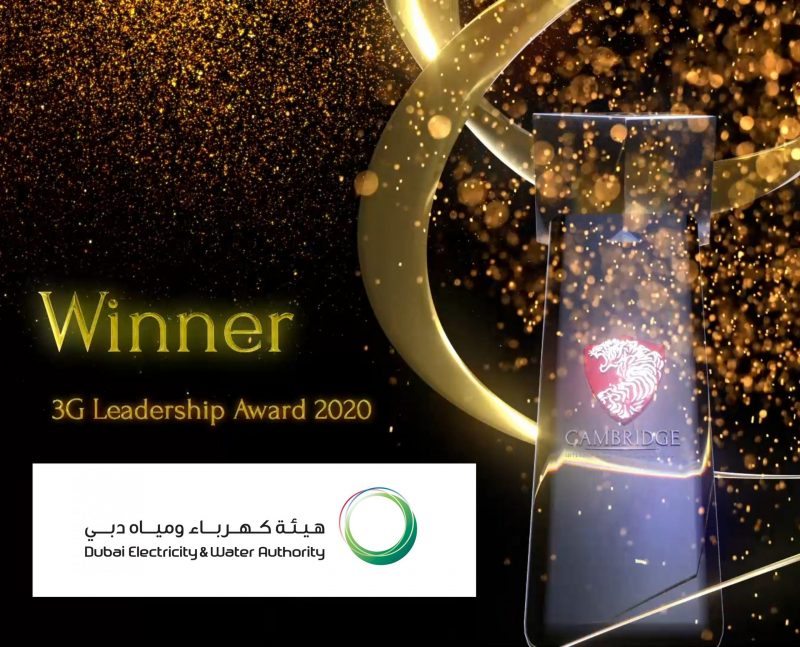 DEWA won the 3G Leadership Award 2020
June 28, 2020, 10:30 am
Dubai Electricity and Water Authority (DEWA) has won the two most important awards at the Global Good Governance Awards 2020, organised annually by Cambridge IFA in the UK. This adds to DEWA's global achievements. DEWA won the 3G Leadership Award 2020 (Government Sector), while HE Saeed Mohammed Al Tayer, MD & CEO of DEWA won the 3G Personality of the Year 2020 (Good Governance & Sustainability).
Al Tayer said that winning these two awards underlines DEWA's global position as a role model for utilities around the world in terms of good governance. It also highlights that DEWA's governance model is keeping pace with rapid global changes using four main pillars: trust, accountability, transparency, and fair practices.
"This new world achievement is a result of our commitment to achieve the vision of our wise leadership of His Highness Sheikh Khalifa Bin Zayed Al Nahyan, President of the UAE; His Highness Sheikh Mohammed bin Rashid Al Maktoum, Vice President and Prime Minister of the UAE and Ruler of Dubai; and His Highness Sheikh Mohamed bin Zayed Al Nahyan, Crown Prince of Abu Dhabi and Deputy Supreme Commander of the UAE Armed Forces, for the UAE to be number one globally in all areas. DEWA's vision is inspired by the words of His Highness Sheikh Mohammed bin Rashid Al Maktoum, who once said, 'How you serve is more important than what you serve. Citizens' satisfaction is more important than the volume of citizens served. The true value of a leader is in his achievements in serving others'. DEWA is committed to the directives of His Highness to develop the governance of our economy and society to ensure the global competitiveness of Dubai, its economic leadership, and becoming the world's most attractive city to live in. DEWA's employees perform their duties according to best international practices. This ensures applying the integrated governance system of our wise leadership. DEWA follows the Organisation for Economic Co-operation and Development (OECD) guidelines on Corporate Governance for State-Owned Enterprises, World Bank guidelines, British Standards Institution (BSI) and other international standards. As we prepare for the next 50 years, we will increase our efforts to apply the fundamental components of DEWA's governance framework, such as Board supervision and oversight, a clear organisation chart and span of control, a well-documented strategy, and proper delegation of financial and administrative authority at DEWA and DEWA's companies. Our innovative projects have increased the share of clean energy in Dubai's energy mix to around 9%. This exceeds the target set in the Dubai Clean Energy Strategy 2050, which aimed to provide 7% of Dubai's total power output from clean energy sources by 2020 and 75% by 2050," said Al Tayer.
Al Tayer praised the teamwork spirit among all DEWA's employees. They meet their responsibilities according to the highest international practices to improve DEWA's services. This ensures applying the integrated governance system set by the wise leadership. Al Tayer highlighted that the positive and incentivised work environment at DEWA is a major factor for its global achievements. He expressed his delight at winning these two awards, and DEWA's commitment to advance further in ensuring Dubai's civilised, economic, commercial, architectural and social development.
"The top management is committed to implementing the highest international standards of good governance and full compliance in all areas of our work. This has led to greater efficiency and productivity for the best global results. Winning these two awards by DEWA and HE Saeed Mohammed Al Tayer, underlines our commitment to the best practices of effective governance according to an integrated framework. It also shows our regular review of all areas of our work to keep pace with the most important developments, and DEWA's agility to deal with change," said Waleed Salman, Executive Vice President of Business Development & Excellence at DEWA.
Previously, DEWA won the Global Good Governance Excellence in Corporate Governance Award 2019, and Global Good Governance Best Corporate Governance Reporting Award 2019 from Cambridge IFA in the UK. DEWA has also won the World Finance Corporate Governance Award 2018 in the UAE, presented by World Finance, London. DEWA was the only organisation in the UAE, to win this global governance assessment among major companies around the world. DEWA has also been awarded the British Governance Standard (BSi 13500) Certification, becoming the first organisation in the GCC region to receive it in 2019 for the third consecutive year.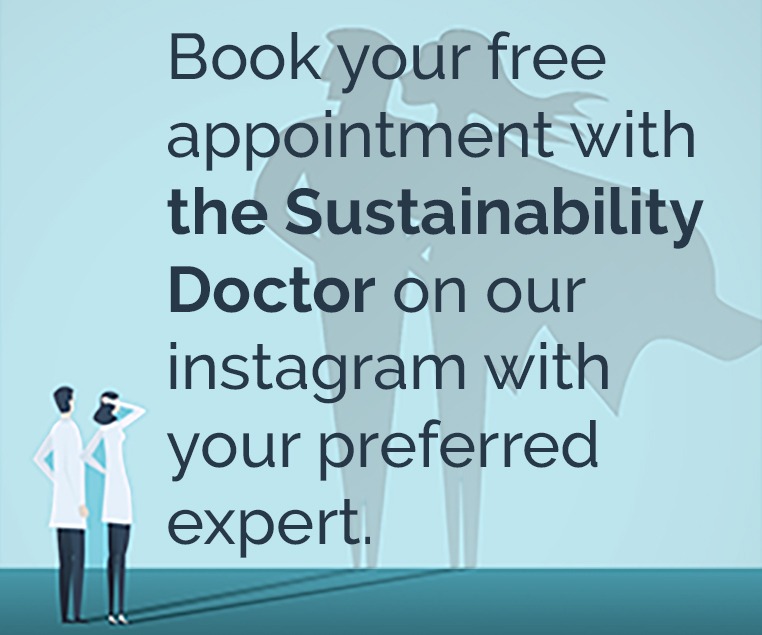 Recommended Articles.
Twitter Updates
Instagram Updates