Emirati women are the foundation of tolerance and moderation in UAE society
Feature, Green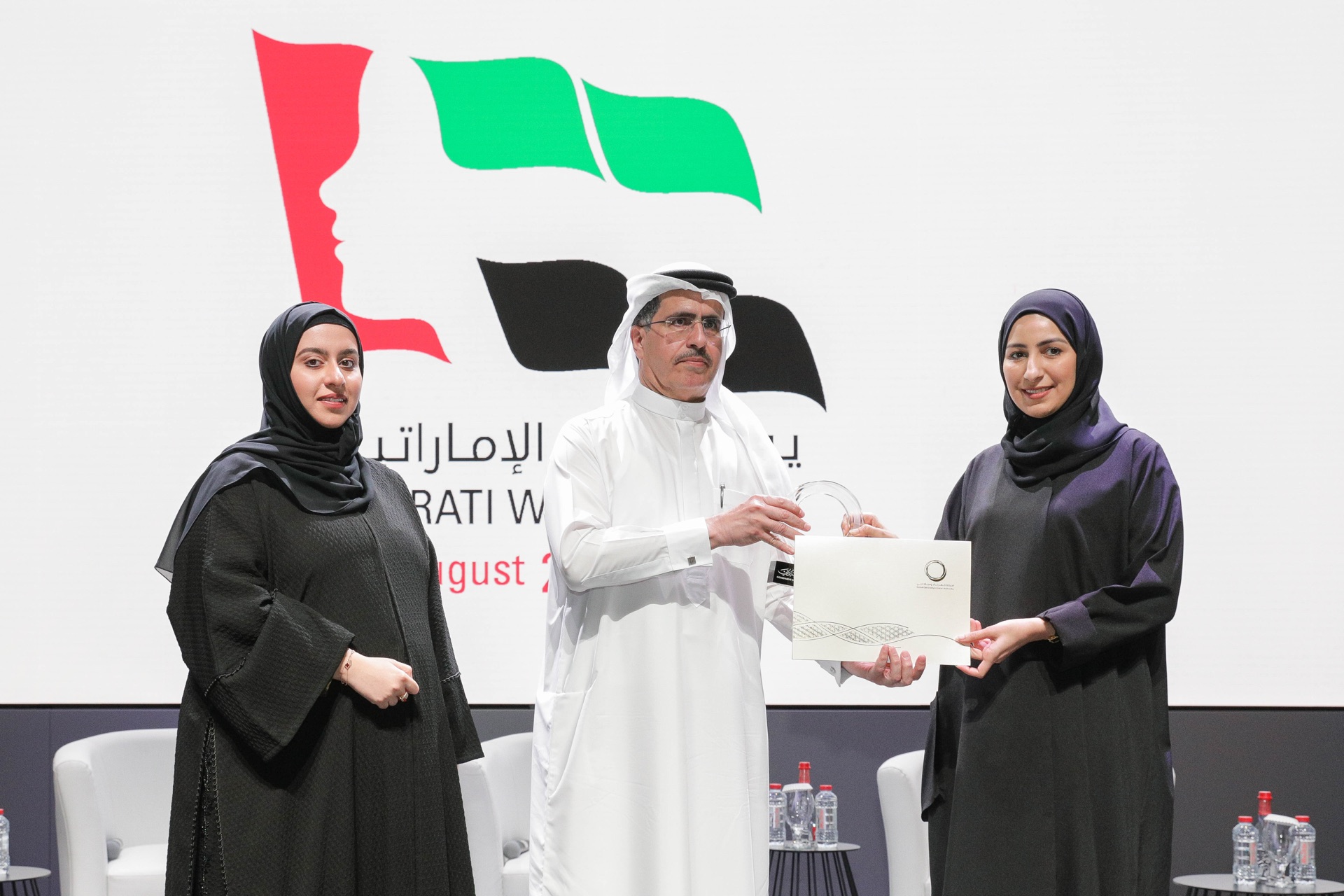 Tagged with:
#carbon
,
#change
,
#gogreen
,
#greenisgood
,
#lowimpact
,
#sustainableliving
,
airpollution
,
cleaneenrgy
,
environment
,
environmental
,
future
,
goinggreen
,
green
,
pollution
,
Solar
,
sustainability
,
sustainable
,
uae
,
women
,
womeninsustainability
September 23, 2019, 6:20 am
Since its foundation, the UAE has adopted a path of tolerance, moderation, and acceptance. As a result of this, more than 200 nationalities are currently living in the UAE, under UAE laws that ensure justice, respect, and equality for all. The UAE is a bridge of communication and convergence between different people and cultures, based on respect and tolerance for each other.
His Highness Sheikh Mohammed bin Rashid Al Maktoum, Vice President and Prime Minister of the UAE and Ruler of Dubai, adopted the Ghaf tree as a symbol for tolerance, coexistence, and diversity. Similarly, Her Highness Sheikha Fatima bint Mubarak, Chairwoman of the General Women's Union, Supreme Chairwoman of the Family Development Foundation, and President of the Supreme Council for Motherhood and Childhood  (Mother of the Nation) has selected the theme 'Woman, Icons of Tolerance'. This is to reaffirm that Emirati women are vital in building a tolerant Emirati society, as mothers, daughters, and sisters, while instilling these values in their children, society and the youth, who will build the future.
Emirati women have proved their role in the development and service of the country in various fields, and their adherence to the ethics and values of their parents and grandparents, following the footsteps of our founding father, the late Sheikh Zayed, and the principles of Islam. The federal government has undergone the biggest structural changes in its history with the addition of several ministerial posts and the appointment of new ministers to deal with these roles: The UAE Cabinet comprises 32 ministers, including nine women, making up 27% of the Cabinet.
Within government institutions, women constitute 46.6% of the labour force. They make up 66% of the public sector, with 30% in leadership roles and 15% in technical and academic roles. Women in the UAE also actively participate in the private sector in various roles, including entrepreneurs and managers. According to a report published by the Emirates News Agency (WAM) in 2015, there are 21,000 women employers in the UAE. Women as business owners account for 10% of the total private sector in the UAE.
At Dubai Electricity and Water Authority (DEWA), one of the UAE's leading government entities, and with the support of HH Sheikh Mohammed bin Rashid Al Maktoum and the top management at DEWA, Emirati female employees have played an important role in DEWA's global positioning, with the number of female employees at DEWA increasing from 1,661 in 2015 to 1,929 this year. 660 are in the engineering and technical sector, 1,269 are administrative staff, 7 are in leadership positions, 338 are in supervisory positions with the total number of  Emirati female employees is 1,537 employees.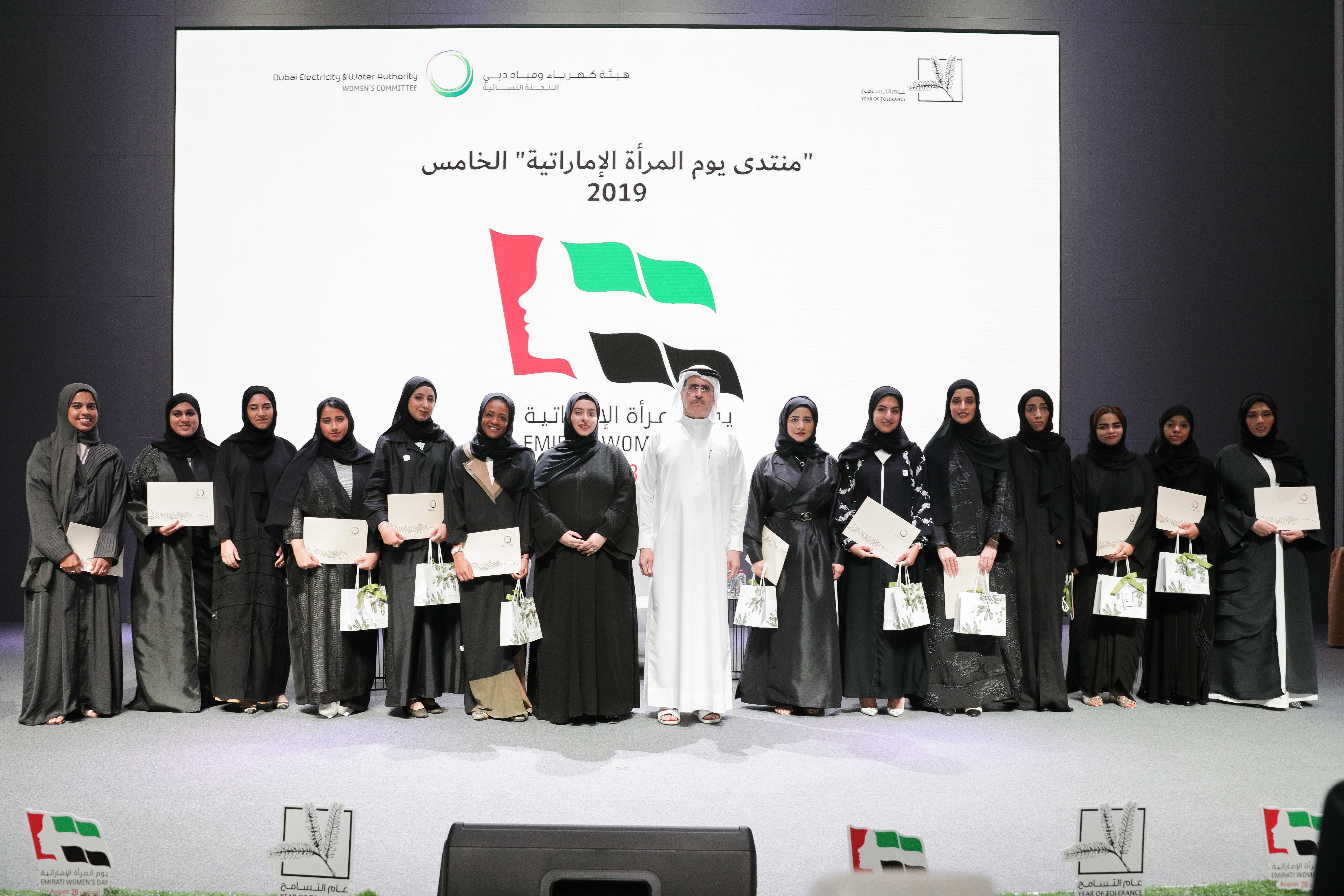 HE Saeed Mohammed Al Tayer, MD & CEO of DEWA, affirmed that the accomplishments of Emirati women are the result of the approach to empowering women, which was established by our founding father, the late Sheikh Zayed, and the unlimited support provided by the wise leadership of His Highness Sheikh Khalifa Bin Zayed Al Nahyan, President of the UAE, and His Highness Sheikh Mohammed bin Rashid Al Maktoum, Vice President and Prime Minister of the UAE and Ruler of Dubai. Al Tayer pointed out that DEWA is one of the leading government organisations in empowering women both professionally and socially.
"DEWA is committed to empowering women and providing them with a positive and creative work environment; helping them balance their professional and social lives to achieve success, excellence, and active participation in building the homeland and preparing future generations. We support the Women's Committee at DEWA to perform its tasks to the fullest and excel. This will promote loyalty and social cohesion. It will also encourage women to actively participate in serving and developing the nation in all areas, as they are key partners in the process of sustainable development," said Al Tayer.
Fatima Al Jokar, Chairperson of DEWA Women's Committee, stressed the Committee's commitment to integrating the values of tolerance, especially during the Year of Tolerance, as well as cooperating and working as a team. She also noted that DEWA's top management, especially HE Saeed Mohammed Al Tayer, MD & CEO of DEWA, provides all opportunities for women in the workplace to motivate them to achieve excellence, thus contributing to empowering society as a whole.
"The Women's Committee adopts an integrated approach to all aspects of women's interests, including self, psychological, and professional development. This approach resulted in plans and programmes to balance their professional and personal lives, and develop their skills to best deal with challenges and take advantage of available opportunities. The Committee spares no efforts to motivate female staff to succeed, prove their capabilities, and promote their role in DEWA's achievements. So far in 2019, the committee has organised various motivational and awareness lectures on maintaining a balance between work and personal life, successful education for children, and health awareness. We provided multiple sports activities, three times a week, supervised by certified trainers, for our female employees," Al Jokar said.
For DEWA's female employees, the Committee organised field visits to all branches, and educational trips to Dubai Frame, Dubai Opera, and Mirzam Chocolate factory. To develop the personal abilities of female employees, the Committee conducted handheld workshops on the art of decoupage and painting, making Arabian perfume and incense, in addition to a workshop on colour psychology.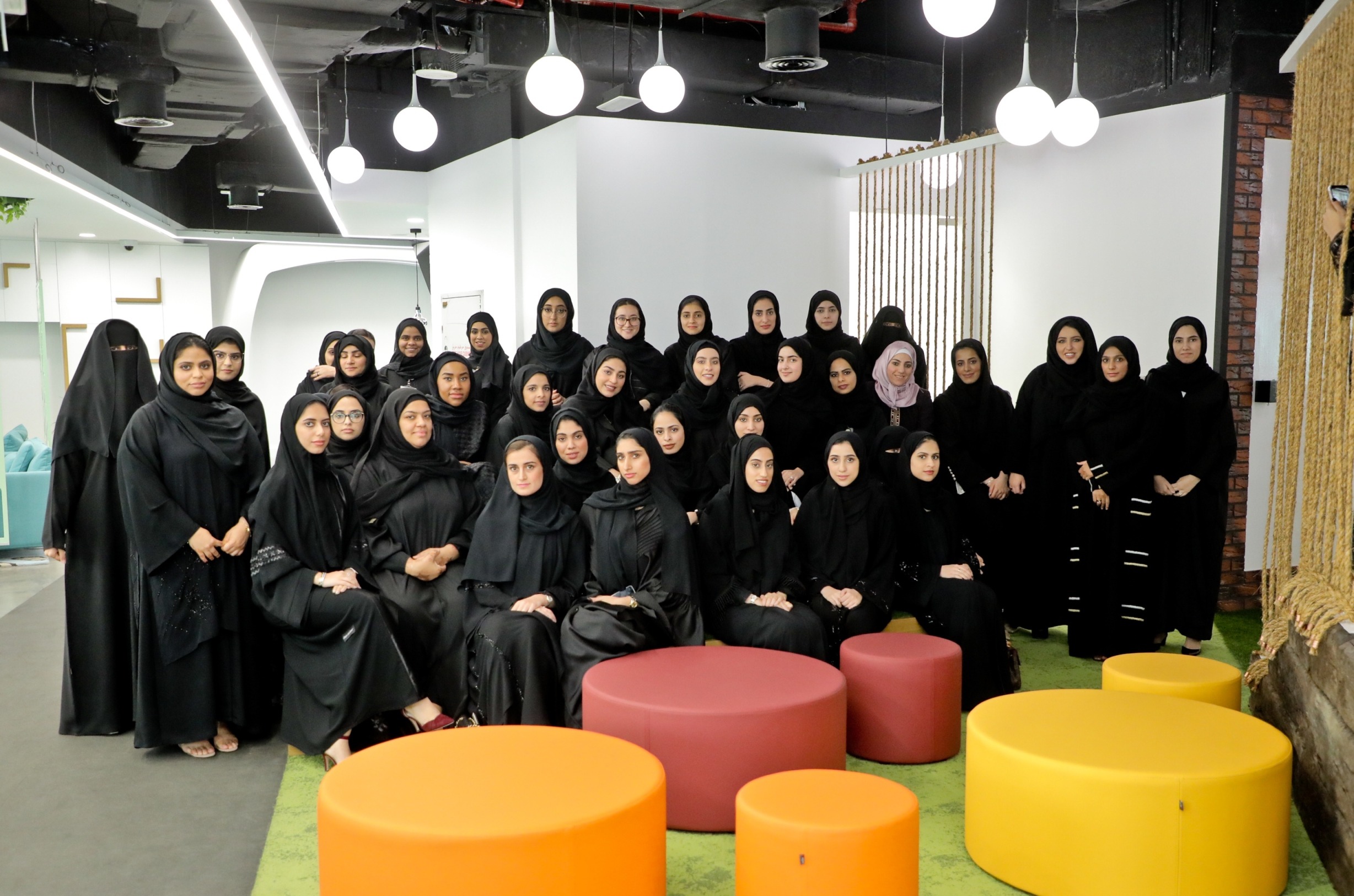 National and Cultural Activities
Throughout the year, the Women's Committee organises several events that consolidate the national identity and contributes to empowering women and enhancing their role in society. The Committee is organising the fifth Emirati Women's Forum under the theme 'Women, Icons of Tolerance' in celebration of Emirati Women's Day. The forum includes panel sessions, artistic and educational activities related to tolerance and diversity in the UAE society. The Committee organised educational workshops and lectures, in health, safety, environment, sustainability, family, social etiquette, art of dealing with people and self-development. These include planning for marriage and reducing its costs, workshops on self-esteem, family management, organising social gatherings, and meaningful recreational programmes for female employees.
DEWA sent some female employees to perform Umrah for the first time. DEWA also provided multiple programmes for its female employees, from more than 40 nationalities to promote happiness, tolerance, and stress management, in support of cultural diversity, harmony, and friendly relations among all employees.
Aysha Al Asam, Vice Chairperson of DEWA Women's Committee, emphasised the committee's commitment to meeting the needs and suggestions of its members. "86% of DEWA's female employees are happy with the Committee's performance during the first half of the year. This is a result of our commitment to work closely with DEWA's female employees, to be fully aware of their needs and suggestions. Thus we can help them to achieve personal and professional development. During 2019, the Committee was keen to organise field visits to all DEWA offices in addition to holding discussion sessions with female employees directly to discuss the Committee's main areas of work, including society, family, values, national identity, professional and academic empowerment, sustainability, and the Year of Tolerance. The committee also organised brainstorming sessions to discuss proposals and meet the requirements of female employees to develop their abilities and contribute to achieving a balance between their personal and professional lives.
Nurseries to support working mothers
In 2010, DEWA was one of the first government organisations to establish nurseries in support of working mothers, and today, it has the largest number of nurseries compared to other Dubai government entities. These nurseries provide a positive environment for working mothers, ensuring their happiness. Female employee happiness with the nurseries reached 98%, reflecting their satisfaction with the level of care and education provided to their children.
Exchange of experiences with local and international organisations
The Women's Committee also exchanges experiences with national and international institutions to support and empower women. The Committee also strengthened ties with its partners from women's associations and child and family-support agencies. The Committee participated in joint meetings with women's committees of Dubai government held by Dubai Women's Association. These meetings enhanced communication and discussed best practices to support and further empower female employees at DEWA. The Committee also strengthened ties with business organisations on social and cultural matters. The Committee has strong relations with public-interest and charitable institutions to enhance its role in supporting society through women.
The committee sponsored the Emirati Women's Conference, organised by the Emirates Intellectual Property Association and the General Women's Union to communicate effectively with all stakeholders. DEWA also sponsored the Emirates Award for Women that honours successful female models at the state level.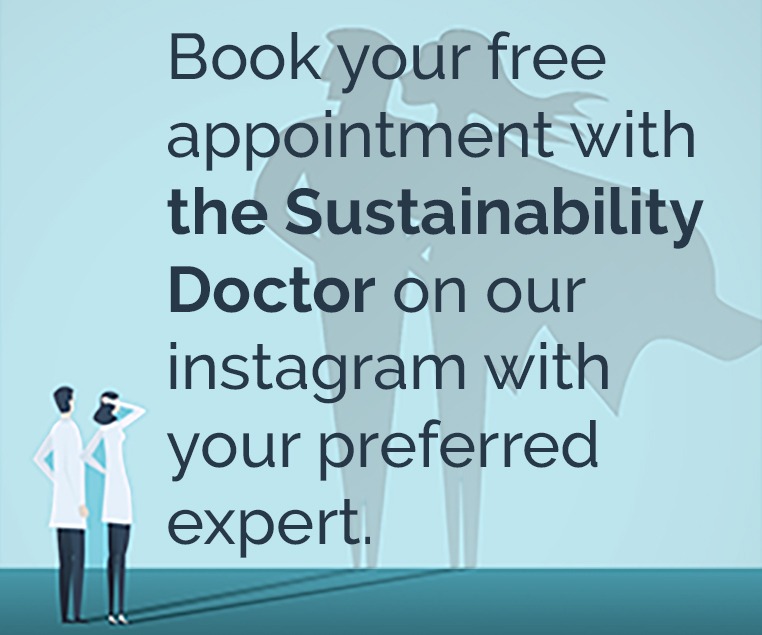 Recommended Articles.
Twitter Updates
Instagram Updates