Dubai – The City Of The Future
Green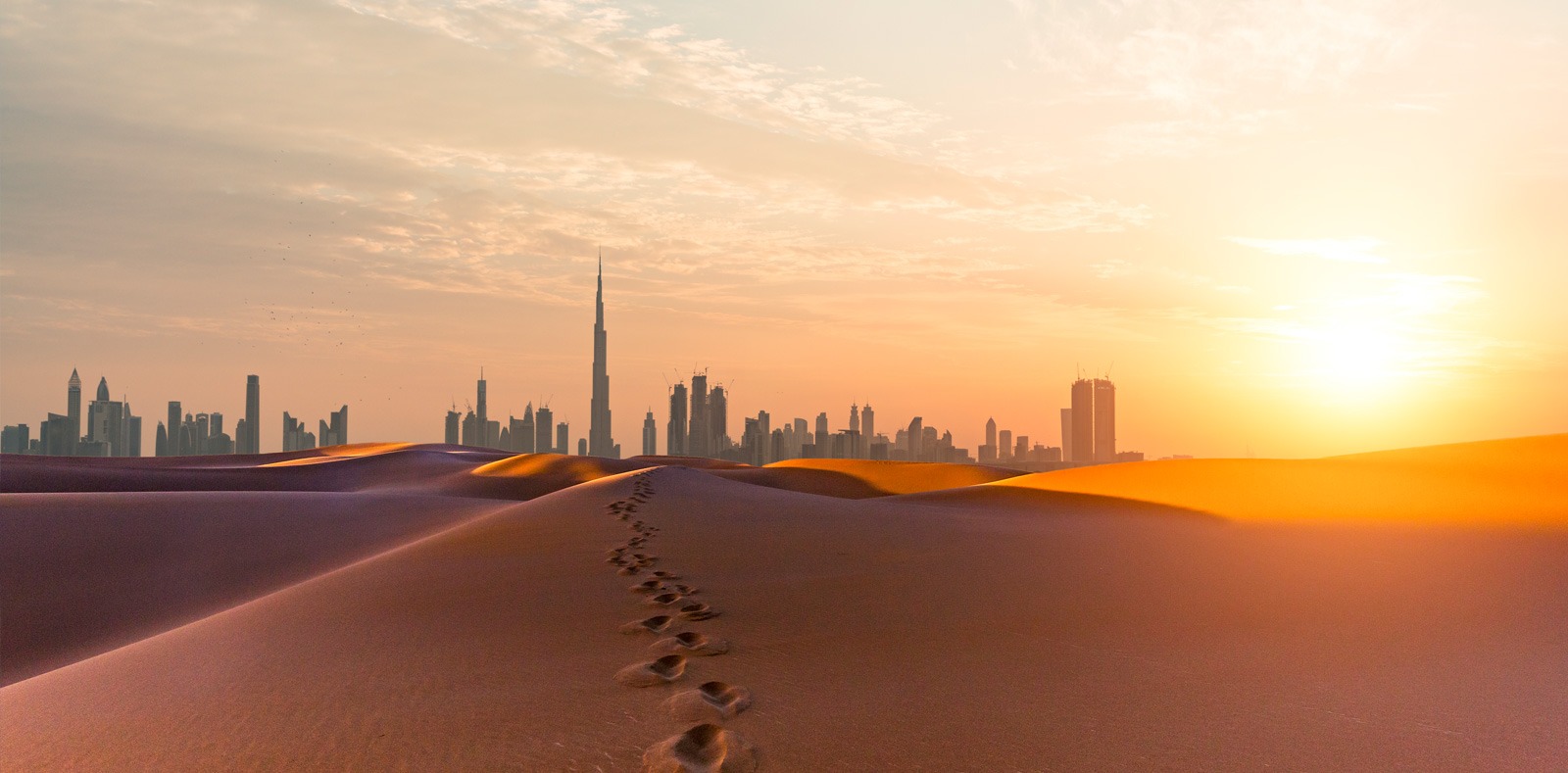 June 23, 2018, 9:06 am
What is your advice for start-ups? And how strong a role do they play in the R&D sector of Dubai?
Entrepreneurship, particularly within research and development (R&D), plays a vital role in a country's transition to an innovation-led economy. Introducing new ideas and cutting-edge technologies, while fostering innovation and creativity, is essential for economic diversification.
Dubai has grown into a major regional start-up hub that offers vast opportunities for entrepreneurs. Start-ups bring new ideas to the table – they are the nuts and bolts of successful R&D activities. My advice to them is to take advantage of this enabling entrepreneurial ecosystem. It has a favourable policy framework, with an impeccable infrastructure and affordable co-working spaces (such as TECOM Group's in5). There is also access to funding plus proximity to emerging markets.
What is your ultimate vision for Dubai Science Park? Where do you see it at its best?
Our ultimate goal is to be the number one science community in the region and to serve as a one-stop shop for everything relating to life sciences, energy and the environment, whilst simultaneously branching out into new segments that help facilitate the growth of our business partners.
Today, Dubai Science Park is home to more than 350 companies of all sizes, from start-ups and small medium enterprises to multinational corporations, that together employ over 3,600 industry professionals. We provide offices, private labs and warehouses to entities such as Pfizer, First Solar and PepsiCo.
With an occupancy rate that is nearing full capacity, our goal is to continue our growth trajectory and expand our portfolio of facilities. We hope to inaugurate our new headquarters this year, marking yet another successful milestone.
Apart from physical infrastructure, we want to confirm our status as an industry enabler. We are in a unique position where we enjoy close relationships with key players from the government, academia and business. Therefore, our stakeholders view our regular events, such as our Business Partner Breakfasts, Green Leadership Series, DSP Career Fair and Arab Health Gala Dinners, as welcome networking opportunities that allow them to forge synergies with a wide spectrum of relevant entities.
One of my proudest achievements is our participation in the Dubai Industrial Strategy 2030 – a strategy focused on diversifying Dubai's income and really putting it on the map of manufacturing activities.  The mission is to shift away from being a serviced economy to a more robust industrial economy. Out of the six major sectors within the strategy, namely Aerospace, Aluminium and Fabricated Metals, FMCG, Machinery and Equipment, Maritime and Pharmaceuticals and Medical Equipment, I was incredibly privileged to be appointed Chairing Member of the Pharmaceuticals Taskforce. Dubai Science Park is mandated to identify, develop and promote key opportunities in the local healthcare sector that will help transform Dubai into an international healthcare hub. In this context, we have some exciting announcements coming up soon.
Any major hurdles that you are currently facing with clients and investors?
Dubai is an ideal destination for investors. This city offers a wealth of business and infrastructure benefits. In fact, the World Bank's Doing Business 2018 report ranked the United Arab Emirates as 21 out of 190 countries in ease of doing business (up five places from 26th place in 2017). Meanwhile, cumulative foreign direct investment (FDI) in the UAE increased from around $109 billion by end 2015 to $117.9 billion by end 2016 – a growth rate of 8.2 per cent, driven by higher investments in manufacturing and other heavy industries.
So, despite volatilities in the global investment landscape, Dubai has fared very well in terms of attracting new business.
On the ground, intellectual property protection and talent availability remain among the key concerns. This is particularly important to companies operating in the field of life sciences, where the protection of unique properties and compositions is vital to business success.
My role as the Chairing Member of the Pharmaceuticals and Medical Equipment Taskforce of the Dubai Industrial Strategy 2030 is to make these concerns heard and to ensure we create an enabling environment that protects the ideas and innovations of our business partners.
Can you tell us about the link between Dubai Science Park and academia? How valuable an investment is this into our future as a smart city?
As important an element as entrepreneurship and innovation, talent plays a key role in determining the success of Dubai as a smart city. Our youth – our future – possesses a wealth of talent. However, this talent needs to be discovered and nurtured. To achieve this, we are committed to building and maintaining close relationships with universities and other educational institutions based in the UAE.
It is true that there is currently a gap between the skill set that students graduate with and the professional requirements of the life science, energy and environment sectors. The overwhelming feedback from industry leaders highlights the importance of promoting science, technology, engineering and mathematics (STEM) degree programmes, and stimulating interest in these subjects among the young generation.
At Dubai Science Park, we seek to bring together the science sector and academia to identify these gaps and develop policies to address them.
In the recent past, we have engaged with representatives of the Mohammed Bin Rashid University of Medicine and Health Sciences (MBRU), Amity University Dubai, the American University of Beirut (AUB) and the British University in Dubai (BUiD), to name a few, resulting in some close collaborations.
In addition, we host the DSP Career Fair, an annual recruitment event that connects our business partners with university graduates in relevant disciplines. Every year, the fair draws participation from hundreds of students with a passion for life sciences, energy and the environment.
Have you always been involved in science and innovation? What piqued your interest in this field?
Ironically, although I have always felt passionate about the subject of science and technology, I did not find my way into this field until only after I started working for Dubai Science Park (then DuBiotech). This is when I was truly immersed in the wonderful world of science.
I have always been a learner and here, we meet so many companies and entities from different fields and backgrounds. Being curious about what they do and how they do it, is what makes my job interesting.
I am a father of three, two girls and one boy all still relatively young. It is very important for me to inspire my kids. The oldest one once said to me, "I like it that when you decide you want something, and you go ahead and do it". I have seen people chase a path they may not believe in, just because societal pressures dictate them to do so. And then they end up not being happy. I think what's important is for you to believe in what you want and be happy about it, because if you are not… what's the point?
In your opinion, how do we fare as a developing city, and how long is our road to achieving a global smart city status?
I think we have already achieved this status. In the past few decades, Dubai has undergone an unprecedented transformation, and is now well on its way to becoming the most innovative, sustainable and smartest city in the world. Take transportation, for example.
Dubai's Roads and Transport Authority (RTA) announced that driverless flying taxis carrying individual passengers could begin regular operations as early as July 2018. Other examples include the upcoming Hyperloop connecting Dubai and Abu Dhabi in as little as 12 minutes, and the much-anticipated self-driving pods. In the wake of its Expo 2020 win, the government launched the Smart Dubai initiative with the aim of transforming Dubai into one of the world's most connected and sustainable cities. The project will leverage the Internet of Things, in other words, enhanced communication and intelligent connections between machines, people and data, to develop smart infrastructure that spans all aspects of life – from mobility to the environment and economy. Also, by 2030, 25 per cent of Dubai's buildings will be 3D printed!
Launched in 2016, the Dubai Future Accelerators programme invites the world's top innovators, in partnership with the government, to help implement ground breaking concepts in the city. And scheduled for a 2019 opening is the Museum of the Future, which will showcase futuristic inventions in health, science, education, energy and technology.
As the Executive Director of one of Dubai's thriving business communities, I can only confirm that the city has become a dynamic testbed for entrepreneurs, innovators and business leaders. In fact, I would go so far as to calling it the 'City of the Future'.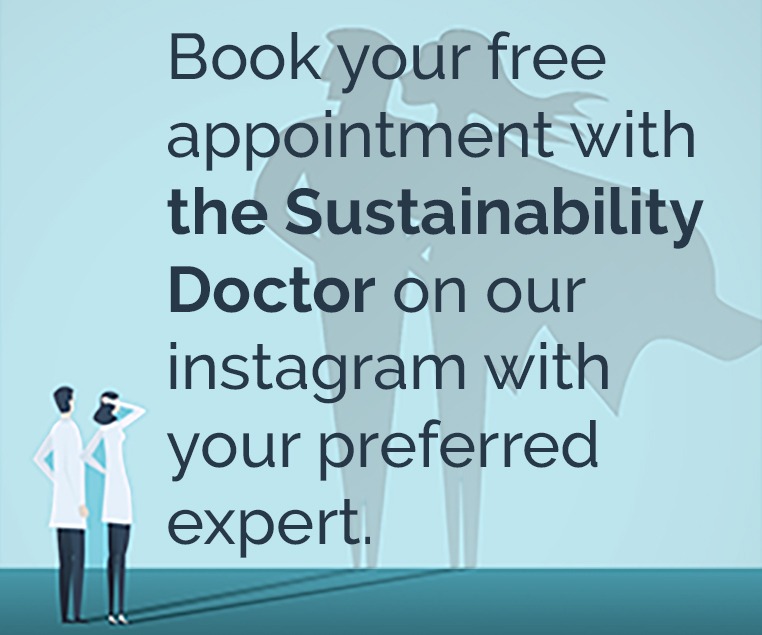 Recommended Articles.
Twitter Updates
Instagram Updates