GEMS Education Pupils' Fight Against Climate Change
Education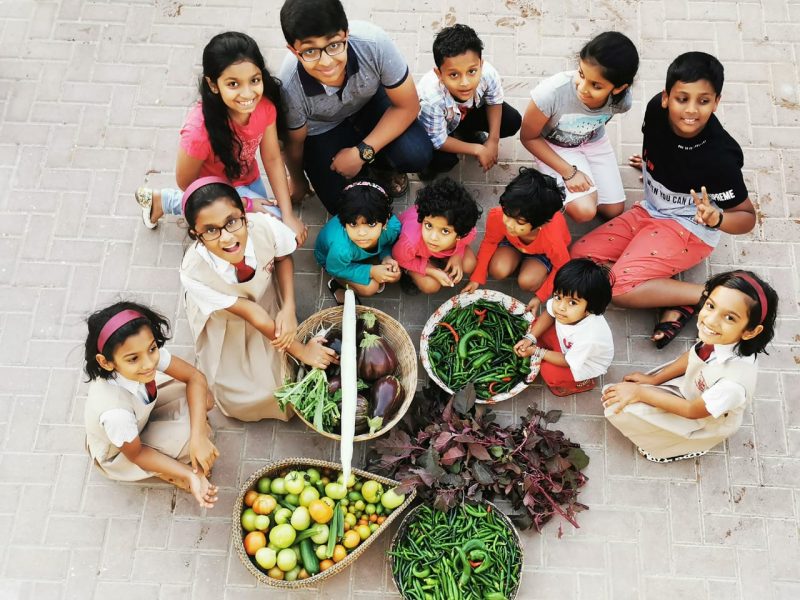 Schools are working in collaboration with local and international partners on a wide array of sustainability practices
November 29, 2020, 8:59 am
From United Nations-certified Climate Change Teachers and energy-efficiency programmes, to organic farming, hydroponics, recycling and zero-waste campaigns, the sustainability practices and initiatives in place across GEMS Education schools in the UAE are driving positive action and change within communities and contributing to the fight against climate change.
The urgent need to protect the environment and safeguard the planet's biodiversity and natural resources has long been a key focus in GEMS schools. More recently, climate change literacy has been embedded into the curriculum, ensuring students gain an understanding of the growing climate emergency the world faces. In many cases, teaching and learning are also strongly linked to the UN's Sustainable Development Goals (SDGs).
Energy efficiency
In the first project of its kind in the country, students at GEMS FirstPoint School – The Villa (FPS) spent the last year working alongside Siemens-certified energy engineers to survey the school and develop a solution to improve energy efficiency. They carried out site walks and asset counting, took measurements, installed instruments and analysed energy consumption as part of a year-long internship offered to students in Year 12. The students then successfully pitched their proposal and FPS will now be completely re-mapped over the coming months, with the project expected to save 40 per cent of the school's current energy consumption.
Other GEMS schools have also taken significant steps to reduce their energy consumption. Our Own High School – Al Warqa'a and GEMS Cambridge International School – Dubai, for example, are both the proud recipients of the DEWA Conservation Award.
Climate Change Teachers
FPS already made headlines last year, when one of its teachers, Candice Wright, made it into the history books by becoming the UAE's first official Climate Change Teacher accredited by the United Nations through the UN CC:Learn initiative. Since then, many hundreds of GEMS teachers and students have been inspired to follow in her footsteps.
The Kindergarten Starters (KGS) became the first school in the world to have a United Nations-certified Climate Change Teacher in every one of its 162 classrooms, with all 300-plus teaching and administration staff at the school, along with 60 parents, completing the UN CC:Learn course. Climate literacy is now an integral part of the school's enhanced curriculum.
Asha Alexander, Principal of KGS and Executive Leader – Climate Change at GEMS Education, was subsequently invited to present this accomplishment in front of an international audience at the Conference of Parties – COP 25 in Madrid, Spain towards the end of 2019. This also inspired the recent School Conference of Parties Expo – SCOPE 2020 on 24-25 October 2020, which engaged more than 38 schools across the UAE, Australia, Costa Rica and India with the purpose of further propelling the climate change and sustainability agenda and empowering students with high levels of climate change awareness, research and collaborative global problem-solving skills.
Climate Change Schools
Similarly, The Westminster School – Dubai (TWS) is on a mission to become a sustainable, carbon neutral school. To achieve this, TWS has partnered with EduCCate Global, and the school has already achieved the related Bronze and Silver Awards in record time. TWS is the Middle East's first, and to date only, 'Centre of Excellence in Sustainability and Climate Change Learning' as well as the largest school in the world to have achieved this status. In addition, a total of 292 TWS teachers and leaders are now UN-certified Climate Change Teachers.
GEMS Winchester School – Fujairah is following suit and has already registered for the Bronze Award with EduCCate Global, with the aim of also becoming accredited as a Climate Change School.
Food safety and organic, sustainable farming
Other sustainability practices across the GEMS network include GEMS Modern Academy's initiative to embed sustainable food growing practices in the curriculum. As far back as 2014, students, parents and teachers formed the 'Modern Seeds of Hope' group with the aim of cultivating an organic garden. Today, the school owns a greenhouse in collaboration with Veggitech as well as its own fruit orchard, a 'Meditation Garden' featuring over 30 varieties of fruit and vegetables, and other smaller growing patches including wooden planting beds where children as young as kindergarten age have the chance to develop green fingers. Produce from these is served in the school's student-run organic café, and the school also boasts a composting facility that features Bokashi bins that make use of a Japanese technique for converting leftover food into compost.
Students at schools including GEMS Winchester School – Dubai, GEMS Heritage Indian School, GEMS Metropole School – Motor City, GEMS Westminster School – Ras Al Khaimah and GEMS Millennium School – Sharjah also have ample opportunity to learn how the food they eat can be grown with minimal resources and environmental impact. In many cases, produce grown in school gardens and using state-of-the-art hydroponic systems is sold to local communities, giving students additional entrepreneurial and business skills. Meanwhile, vegetables grown on the grounds of Our Own English High School – Sharjah, Girls are turned into mouth-watering curries, jams, murrabbas, pickles, sauces and chutneys, which are distributed by students for free among the school's support staff.
Waste reduction, recycling and repurposing
Recycling, cutting out single-use plastics and reducing waste are other popular and effective initiatives rolled out across the GEMS network. Schools have taken different innovative approaches to raising awareness and spurring action on these important issues.
GEMS Royal Dubai School, GEMS Jumeirah Primary School and GEMS Wellington Primary School have all partnered with DGrade to roll out the Simply Bottles initiative. The schools work with their communities to collect and repurpose as much plastic as possible, turning plastic waste into sustainably made products such as PE kits and accessories.
GEMS Winchester School – Abu Dhabi, meanwhile, has turned to organising Recycle Fashion Shows, which have been taking place annually since the 2016-17 academic year.
Aimed at promoting sustainable fashion and encouraging the school community to 'Rethink-Reuse-Recycle-Reduce', the shows see students create striking costumes and headgear made from recycled materials, all aligned to the theme of the year. The 2019-20 show, for example, focused on showcasing sustainable solutions in the form of green vertical gardens and the use of solar power.
Similarly, sustainability practices at GEMS Westminster School – Sharjah all have one common goal, to reduce plastic use, waste and pollution. All related activities and initiatives are also designed to encourage students to cultivate and demonstrate good character, respect, neighbourliness, community spirit and conscientiousness for their shared environment. Initiatives include waste reduction and recycling campaigns, beach clean-ups and competitions to raise awareness.
E-waste is another important focus among GEMS schools. Students and staff at Our Own English High School – Al Ainregularly collaborate on e-waste awareness and collection drives. Their efforts have already resulted in 624kg of unused electronic devices being sent to recycling plant EnviroServe in Dubai, contributing towards the school being recognised by ADEK as the most proactive school in Abu Dhabi.
At GEMS World Academy – Dubai, the issue of e-waste was tackled recently via its #TechForTrees campaign in collaboration with Companies for Good and Melltoo. The initiative was simple: for each electronic device recycled, a tree would be planted, with any old workable device accepted such as smartphones, tablets, computers, printers and headphones.
Thinking big
At The Winchester School – Jebel Ali's annual Learning Market, students are encouraged to think creatively, knowing that all it takes to change the world is a single big idea – one that can be adapted, replicated and scaled for enhanced global impact. The event is a platform for students to contribute their innovative solutions to support and achieve the 17 UN Sustainable Development Goals. The latest round of sustainability-focused solutions featured Green Class and GermoFreeClassroom.
Going paperless
Finally, GEMS International School – Al Khail is the first school in the GEMS network to go completely paperless in its admissions process. All related documents, past and present, are now digital and admissions are processed entirely electronically, saving not only paper but also space.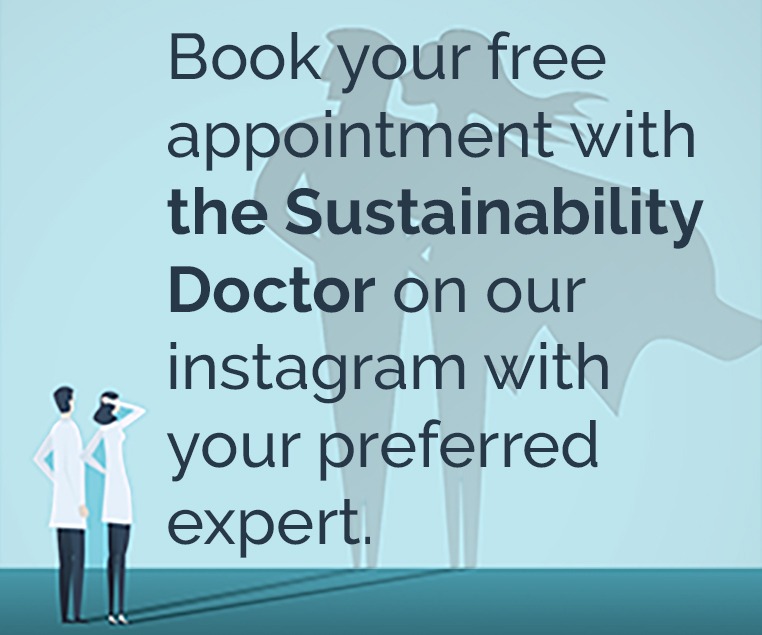 Recommended Articles.
Twitter Updates
Instagram Updates