Global Grad Show Interview
Interviews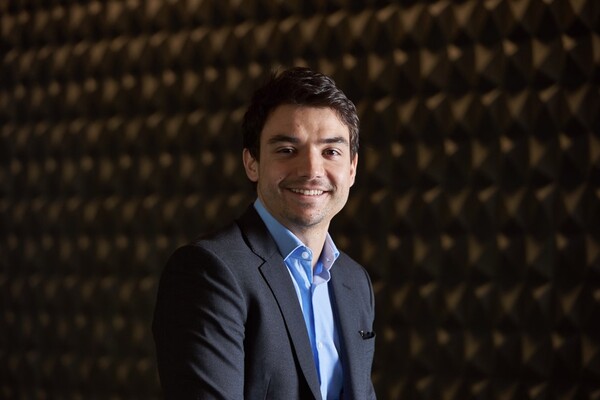 Tadeu Baldani Caravieri – Director of the Global Grad Show
November 21, 2021, 10:56 am
Universities are a breeding ground for future leaders. How can investors and organisations support students who have the vision to make a change?
Universities around the world are a breeding ground for many of today's social impact startups, supporting the development of ideas that can have a positive impact in areas such as healthcare, education, recycling and farming. In many cases the key to turning these technologies into real-life solutions is, in the first instance, having an organisation or investor spot their potential and incubate their vision.
For many economic reasons, investors' attention can be concentrated on startups that are relatively farther into their development journey, or creating solutions with shorter development cycles or within growing segments, e.g. fintech, retailtech, etc. However, innovation that can create change for the society or the planet often fail to fit that profile, be it hardware technology to reduce air pollution, or medical data processing software. There are indeed investors backing this type of project, but much more is needed to appropriately respond to the scale and complexity of current global challenges. Without the necessary nurturing mechanisms at the source of the entire stream, fewer disruptive and high-potential projects that can improve the way we live will make it to later stages, where the capital, business opportunities and customers start paying attention to them.
This is where Global Grad Show, an initiative by the Art Dubai Group, has a role to play, bringing entrepreneurship into the picture, at the university level. We help graduates translate thoroughly researched ideas into coherent business models. But the impact is sometimes even more primary: in many cases, we are the first to encourage students into pursuing entrepreneurship as an option to magnify their impact.
To date, three cohorts have been through Global Grad Show's Entrepreneurship Programme and the upcoming cohort has seen a 200% increase in the number of registrations. Previous participants from the programme are now taking their solutions closer to market launch, including technologies that can lower urban temperatures, diagnose organ failure by using machine learning and reduce plastic pollution at global scale. The expectation is to increase the programme's output significantly this year, through partnerships and more investment opportunities. A.R.M. Holding for example, the first Global Grad Show partner to pledge funds for startups from the programme (a USD 2.7 million fund launched in 2019) has recently renewed its commitment to support participants to advance their projects.
Can you talk us through the MENA Grad Show and highlight some of the projects that address Sustainability?
The MENA Grad Show is an initiative by Global Grad Show that launched in 2020. It showcases the best social impact projects from the region across the fields of technology, science and design. It is held as a physical exhibition which is a part of Dubai Design Week held annually in d3.
The 2021 edition of the MENA Grad Show displayed 60 projects by graduates in 29 universities across 10 countries in the region, chosen from a pool of 300 applications. One of the key themes across both Global Grad Show and MENA Grad Show was sustainability and preserving the environment; some examples include:
Hydria
By Nikhilesh Mohan & Alhaan Ahmed, Dubai Institute of Design and Innovation, UAE
The project is about a domestic water recycling unit that uses a three-stage natural filtration system with purifying elements, such as gravel, sand, and activated charcoal to use water for watering plants, mopping, ironing and various household activities. Creating a more self-sustainable operating community, Hydria can optimise water usage.
Al Selah – Rethinking the city and nature
By Dina Banat, Abu Dhabi University, UAE
The project highlights Abu Dhabi's rapid urbanization and consequent lack of public and open spaces. With its proposed location in the Mangrove National Park, Abu Dhabi, Al Selah proposes an alternative with the greenery acting as vertical follies, with different levels of interactions between people and the mangrove.
EcoPhil
By Derya Ercivan, Middle East Technical University, Turkey
A filter was developed to reduce water and marine pollution caused by plastics in laundry wastewater.
By filtering the microplastic particles that detach from synthetic clothing during the laundry process, EcoPhil prevents their release and contamination of water resources, while informing the user about their water consumption and laundry practices.
Amman Agricultural Patch
By Salahuddin Rawashdeh, German Jordanian University
The project highlights the importance of urban farming projects to ensure food security in challenging times such as COVID-19 pandemic and subsidise food supplies. It also highlights the need to decentralise agriculture to ensure the continued survival of humanity.
Al Madda
By Amanda Ioannou, The American University in Cairo, Egypt
The project, initiated and inspired by environmental needs in Egypt, is dedicated to upcycling agricultural and household waste, to create biodegradable packaging. During the pandemic, the need for disposable materials exacerbated single-use plastic waste. The project aims to solve this challenge.
Sustainability is one of the leading domains where young innovators are striving. What are your thoughts on the same and how does Global Grad Show support that trend?
This November, the United Nations hosted the 26th Climate Change conference (COP26) to put forward a shared agenda towards net-zero emissions. The discussions and search for viable solutions have intensified. Achieving carbon neutrality by 2050 requires technologies and policies that slow down and reverse the impact of climate change. We need an innovation-led approach to living, producing, and consuming. Priority areas pointed out by specialists include phasing-out coal and increasing the share of renewable energy, slowing down deforestation and restoring natural biomes, and building more sustainable agriculture ecosystems.
There is a sound business case for sustainable consumption as well. Research from the World Economic Forum states that a move toward a circular economy could generate $4.5tn (AED16.5tn) in additional economic output by 2030 for the UAE.
This year's Global Grad Show showcases 150 highly innovative academic projects to improve lives, support communities and protect the planet. The shortlisted entries, selected amongst 2,600 submissions from 70 countries, underline key shared concerns internationally, including sustainable consumption and net-zero cities, and illustrate the scale of the efforts – and combined approach – necessary to address them. This a reflection of the increased awareness and dedication among young innovators to tackle environmental issues. Throughout history, academia has consistently produced solutions that benefit people all around the world; under the current and pressure for change, its role and potential has never been more apparent. That, in turn, has stimulated bright young graduates to apply their research for common shared concerns.
Global Grad Show programme for example, looks to leverage that potential, through a platform for promotion, connections and startup development, thanks to the support of our partners Dubai Culture, A.R.M. Holding, Dubai Design District (d3) and the patronage of Her Highness Sheikha Latifa bint Mohammed bin Rashid Al Maktoum, Chairperson of Dubai Culture and Arts Authority, a member of Dubai Council. Global Grad Show is aligned with the UAE and Dubai government's commitment to a better present for its citizens and future for communities everywhere. With a mandate to nurture innovative projects in the social impact ecosystem, it continues to be a key enabler of the UAE's vision for the future.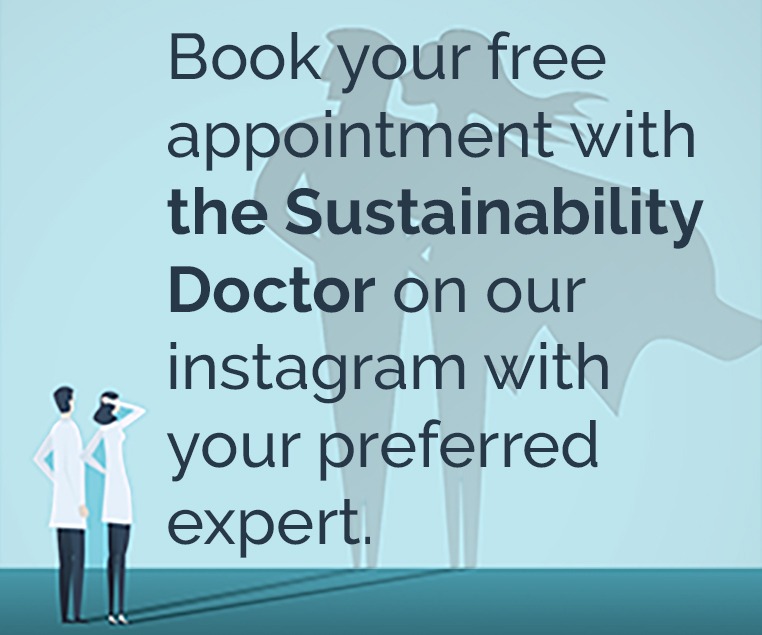 Recommended Articles.
Twitter Updates
Instagram Updates