GreenFootprint.ae – Making Sustainability Accessible To All
Green Technology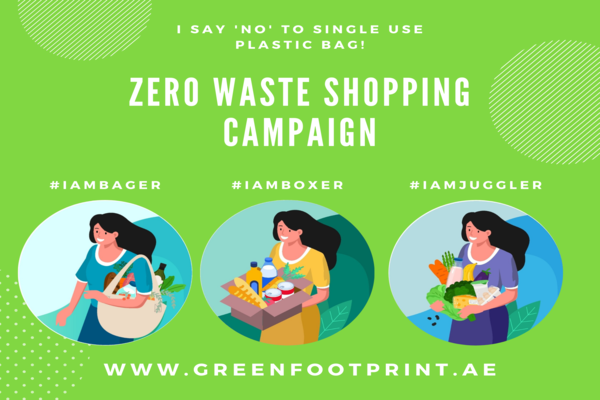 Interview with Jelena Lefavrais, Sustainability Consultant and Founder of GreenFootprint.ae
December 7, 2021, 6:52 pm
"Today, we hear more and more about a CO2 footprint. We wish to look positively into the future showing good examples, and this is why we speak about the GREEN FOOTPRINT, demonstrating how to do it, in order to tackle climate change issues!" Jelena Lefavrais, Founder
Funded by the UAE government, GreenFootprint.ae is an online crowd-sourcing platform for recognizing, supporting, and growing sustainable practices, with goals to reduce single use plastic by closing the loop and creating circular eco-systems. "In order to achieve these goals, we have to address production, consumption and waste issues, provide sustainable solutions, and create market transparency." GreenFootprint.ae is a digital Sustainable City Guide, Community Hub, and Sustainability Advisory. It takes a holistic approach to create a value-share model for all by bringing together the government, industries, and consumers, in order to improve the impacts on economy, environment and society. We make circular economy new normal.
Our Impacts
The project was born during pandemic crises, as a result of adopting to the new circumstances, responding to the market needs, and helping ethical businesses (SME) to bridge digital transformation and reach their markets.
"In 2020, we supported over 200 local small and medium ethical businesses, by helping them to reach out their markets. We engaged with over 1000 passionate conscious consumers and environmentalist, in order to spread awareness and propose solutions on how we could live and work more sustainably. We also recognised and featured over 20 Emirati women in Green Business, as we care about promoting local values and local heritage. We understand importance of investing in future, so we have been supporting youth in learning and growing their knowledge about sustainability. One of our student collaborators is selected to attend COP26, which we are proud of!
We believe in creating values and community sharing, which we have been demonstrating since opening.
What do we do?
Sustainable City Guide – Helping consumers to find sustainable practices
We feature the following categories: Sustainable events, Eco-restaurants, Eco-hotels, Choose Vegan places, Clean beauty products, Toxic free products and services, Sustainable Fashion and Ethical gifting solutions, Recycling stations, Zero Waste grocery shopping, Local Farms, Eco Products.
Community Hub: Bringing together stakeholders to drive positive impacts
Through our Think Tank Lab, we collaborate with over 300 local sustainable businesses, conscious consumers and influencers, that we call Community Leaders- people that make difference and show examples to others- in order to create positive impacts. As an example, since we started our Zero Waste Shopping campaign, we managed to divert over 65mil plastic bags from landfill.
Creative Sustainability Advisory: Supporting businesses to grow sustainably
We are creative sustainability and circular economy advisory. We provide the services that are aligned with global and local frameworks and agendas. We bring to our clients global expertise in business development, governance and sustainability reporting, CSR and ESG strategies, SDG mapping, organisational transformation, circular design, stakeholder engagement plan. We create awareness and educate the audience through practical and creative examples. As an example, during DIFC Art Nights 2020- we organised a live session where we upcycled a fridge box into our company's banner by graffiti artist, in order to engage with public and spread awareness about waste reduction.
Our Vision
We want to make sustainability available to all and accelerate awareness, knowledge, engagement and action.
We are a platform that brings stakeholders together (regulators, consumers and industries) in order to provide sustainable solutions and market transparency. It is the first and unique platform in the UAE and globally that groups all domains of sustainability in order to enable a green eco-system creation. Together towards greener future!
For more information, please visit https://greenfootprint.ae/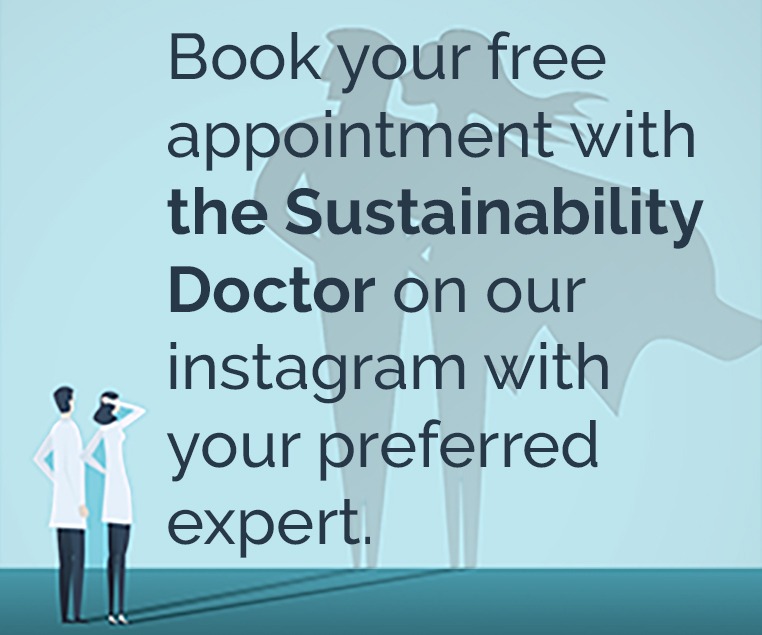 Recommended Articles.
Twitter Updates
Instagram Updates