in5 Innovation Centre
Interviews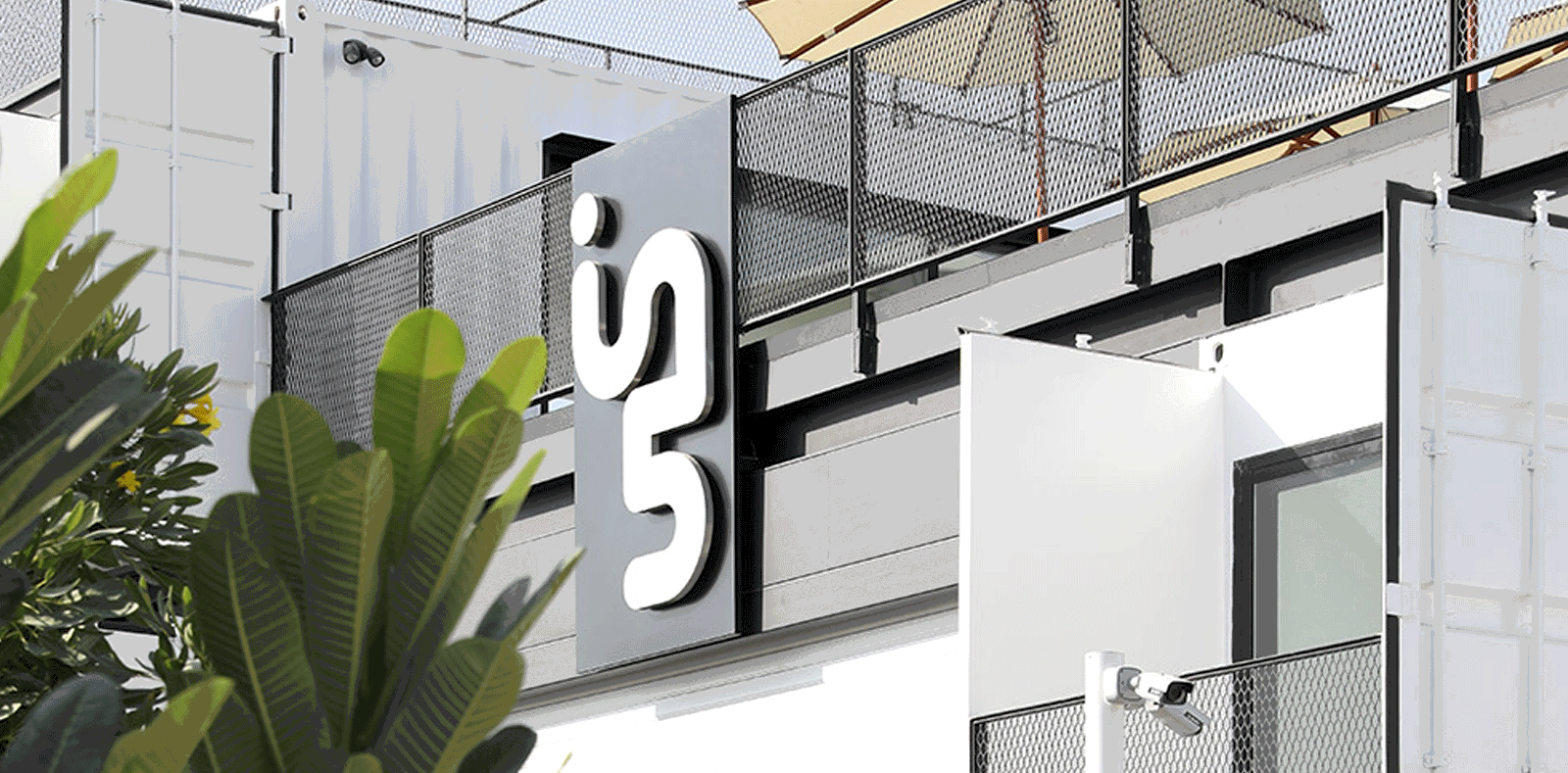 Tagged with:
#change
,
#creativity
,
#cuttingedge
,
#gogreen
,
#greenisgood
,
#startthechange
,
#sustainableliving
,
entrepreneurship
,
future
,
Innovation
,
sustainability
,
technology
July 1, 2018, 11:29 am
"Dubai Internet City, the region's leading ICT hub and home to in5 Tech has attracted a total of US$2.1 billion in investments since its inception."
Nestled between some of the biggest names in education and technology, In5 Innovation Centre was initially launched in Dubai Internet City with the aim of supporting startups and entrepreneurs in Dubai and incubating them to their next stage of growth. Now in its 5th year, in5 has grown from one innovation centre to three centres today that span strategically important sectors, including technology, media and design. Located in Dubai Internet City, Dubai Production City and Dubai Design District, in5 currently supports more than 120 startups.
How does in5 work to support an environment of innovation?
Shaping an innovative ecosystem requires various stakeholders to come together, explore, create and develop ideas, and eventually to monetise those ideas to help increase efficiencies within the economy. At in5, we provide startups and entrepreneurs with state-of-the-art infrastructure that features dedicated facilities such as editing suites, recording studios, workshops and labs. In addition, we aim to create a conducive environment and forge synergies – connecting our startups with more than 100 seasoned industry leaders and over 160 industry partners such as IBM, Oracle, SAP, Microsoft, DIDI and U-turn, as well as investment opportunities that help fund these ideas.
What sub-sectors are booming in tech right now, and are there any that are set to change the economy in the UAE in a big way?
Blockchain, the Internet of Things (IoT), robotics, and artificial intelligence are trending right now. They have the potential to transform the economy of Dubai and the wider UAE dramatically. Consider artificial intelligence for example – a recent research study by Accenture, a leading global professional services company, has shown that technology will add a staggering US$182 billion to the UAE economy by 2035. The country is also very active in adopting blockchain in a big way. The Emirates Blockchain Strategy 2021 expects 50 percent of the UAE's federal transactions to be powered by blockchain technologies as early as 2021, saving the country over US$3 billion that is otherwise spent on documentation and logistical transactions.
Dubai is making a huge push for diversifying its economy. How much investment have you seen shift to tech and innovation, and will we see this grow in the near future?
Technology has opened new avenues particularly through mobile and other smart technologies that did not exist a few years ago. For us, this offers unprecedented opportunities to innovate and to become leaders in these emerging domains. Dubai Internet City, the region's leading ICT hub and home to in5 Tech has attracted a total of US$2.1 billion in investments since its inception. Many in5 startups are exploring opportunities to streamline emerging technologies for products and services. Some of these include Wrappup, WeAreVR, Healthigo, SalesARM, Nester, Derq, Bridg and AtCash.
The late Sheikh Zayed laid out extensive plans for a sustainable future in the UAE. How is in5 aligned with this goal, and how is this vision adopted by the platform?
The year 2018 marks the 100-year anniversary of the birth of the founding father of the UAE, late Sheikh Zayed bin Sultan Al Nahyan. With an innate wisdom and respect for his fellow human beings, Sheikh Zayed paved the way for the nation to achieve human development and sustainability. Through providing an enabling platform for some of the brightest entrepreneurs in the region, we hope to support Sheikh Zayed's legacy and articulate his vision of creating a generation of empowered Emirati citizens and businesses.
What are your views on sustainability, and what role does new tech play in this? Is In5 making any strides in supporting this specific field?
Technology impacts all aspects of our lives and leading a sustainable lifestyle is vital for the advancement of the UAE in all spheres. Our startups at in5 tech, such as 3eApps are working on multiple interesting projects that look at how technology can increase efficiencies through reducing energy consumption. In addition, we are running an e-waste campaign in partnership with Uber across the Dubai Internet City community that allows Uber's customers to use their mobile app to hail a driver to collect electronic gadgets and devices that they no longer use. Our partners from Averda then dispose of the retired electronics in an environment-friendly manner.
There seems to be a gap between technology giants and tiny startups in Dubai – the in between, solid SME is still a very small space. And many Middle Eastern startups begin here but might move to a more mature ecosystem, like the US or Europe, as they hit their growth stage. How do you view this issue?
A few years ago, I might have agreed with this statement. Today, however, the tech landscape in Dubai has transformed dramatically. Dubai Internet City has connected some of in5's most promising startups with leading tech-giants located within the technology hub. Most recently, we have signed a memorandum of understanding with Oracle, the American multinational computer technology corporation. Under this agreement, experts from Oracle will host monthly meet-up sessions for in5 member entrepreneurs on key topics including the importance of emerging technology solutions like AI and machine learning in driving business growth, and prevailing technology trends that impact startups around the world.
What is your definition of 'innovation'?
I believe innovation is a process that stems from being brave, from trying new things and exploring ideas and connections that have been discovered before. We need to have courage in our convictions, the ability to try our hand at something – even if we fail. At times, it can appear to be a very simple idea, but the impact on the wider community is immense. At in5, we want to give people who believe in their ideas the space and the tools to explore different avenues.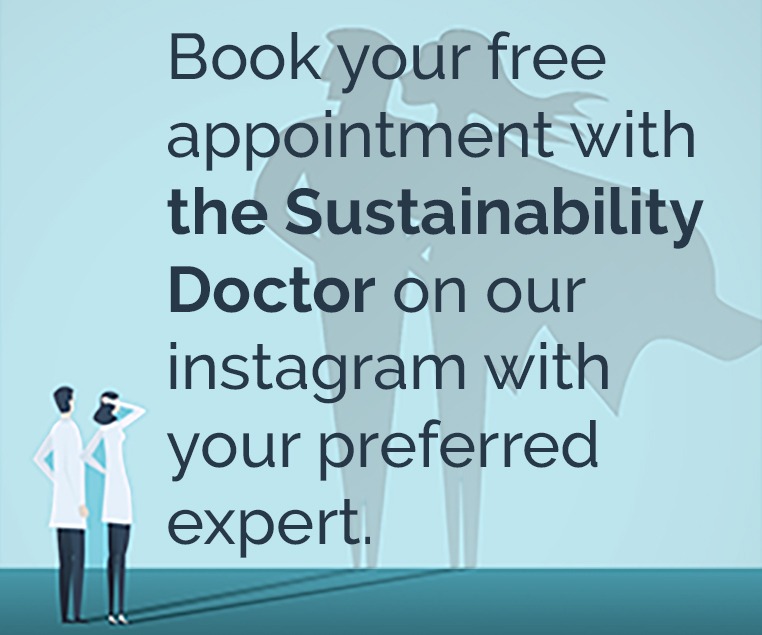 Recommended Articles.
Twitter Updates
Instagram Updates