Investing in Clean Future Technologies
Interviews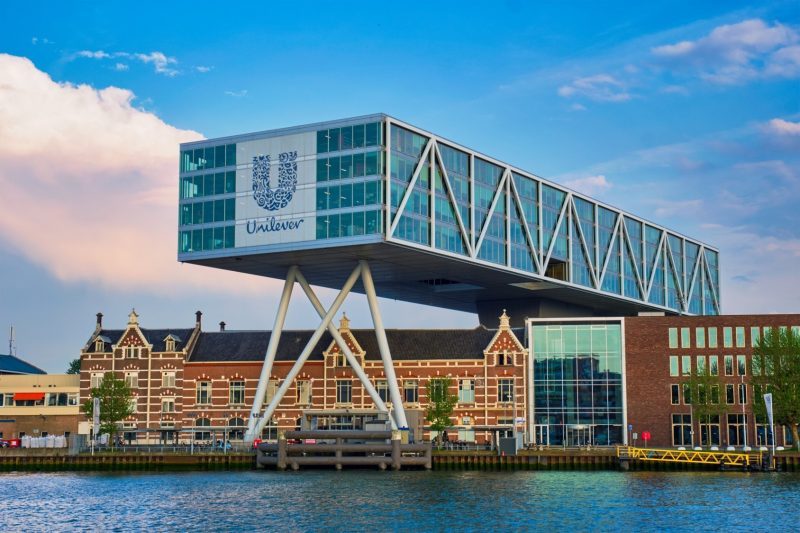 September 30, 2020, 9:36 am
Ageel Angawi, Vice President of Home Care, Unilever MENA, on the company's Clean Future Programme.
1. What is the main goal of the Clean Future programme and how will it be achieved?
Clean Future is how Unilever is reinventing age-old chemistry to give people high-performing, affordable cleaning and hygiene products that are kind to them and the planet.
This bold strategy aims to help billions of people around the world who benefit from cleaning and hygiene products to live healthier, more sustainable lives using products, which are made with the planet in mind.
It sets out how we are transforming our portfolio moving away from:
Using fossil fuel derived chemicals in our formulations to using renewable and recycled sources of carbon;
High carbon chemistry to low carbon products effective in cold and quick wash;
Wastage of water to water efficient and biodegradable formulations;
Single-use plastic to less plastic (refill/reuse), better plastic (PCR) and no plastic models;
Consumer distrust in chemicals to products designed for consumer trust.
2. What technologies is Unilever working on to transform its laundry and cleaning products to ultimately reduce their carbon impact in MENA?
We're working to reduce emissions at every stage of the product lifecycle. One of the ways we innovate is by formulating and packaging our products to reduce greenhouse gas (GHG) emissions while maintaining performance.
Through our eco-design programme, we are reformulating products to use fewer but higher performing ingredients. We're taking this approach in both laundry powders and liquids to reduce the levels of conventional surfactant – our most GHG intensive class of ingredients – by up to 50%. Our phosphate reduction has reduced CO2 emissions by up to 50% per single use by consumers.
Additionally, as a company Unilever has been working to reduce the carbon impact of its operations for many years under the Unilever Sustainable Living Plan. In the U.A.E. specifically, Unilever has been at the forefront of reducing its environmental impact via its' manufacturing operations by not sending any non-hazardous waste to landfill from its Lipton Jebel Ali Factory as early as 2014, and was the first manufacturing site in the UAE to achieve this.
Our Dubai Personal Care Factory, at the time of its launch in 2016, was the largest private sector solar park across MENA, helping achieve 33% of the factory's total energy requirements from renewable sources. And in mid-2019 all our UAE sites, both office and manufacturing, moved to 100% renewable electricity. All this has enabled Unilever's UAE factories to with a 92% reduction in CO2 emissions between 2010-2019.
3. Why did Unilever develop the Carbon Rainbow and is it enough to address one of the single colours to fight climate change?
The term 'Carbon Rainbow' was coined by Unilever to help articulate the different sources of carbon available and is a description of our technology programme to create carbon renewability.  The sources of carbon identified are not new concepts or unique to Unilever.
The Carbon Rainbow™ sets out how we will be diversifying our carbon sources from plant, air, marine, and waste materials. Non-renewable sources of carbon (known as black carbon) will be replaced using CO2 capture (purple carbon), plants and biological sources (green carbon), marine algae (blue carbon), and carbon recovered from waste materials (grey carbon). This will be underpinned by life-cycle assessments to guide the selection of the best mix of carbon sources to gradually phase out dependence on fossil fuels.
4. Are you hopeful that the 1 billion euros investment will advance the CO2 utilisation industry as well as the public's understanding of petrochemical feedstocks?
The €1 billion investment is a start towards diversifying sources of carbon and a call on an economy-wide transformation in how we all use carbon.
This funding will be used to finance biotechnology research, CO2 and waste utilisation, low carbon chemistry, biodegradable and water-efficient product formulations, and alternatives to single-use plastic. It will be used to focus on creating affordable cleaning and laundry products that deliver superior consumer experiences with a significantly lower environmental impact. We will invest in projects most likely to deliver on these criteria.
The latest "Who Cares, Who Does" report by Kantar/GFK indicates that 67% of consumers surveyed across the world are actively trying to buy products produced in an environmentally friendly way. 66% try to buy products packaged in an environmentally friendly way. 60% try to buy products from companies who seem to have genuine concerns about the environment.
At the same time, we know that many consumers do not think green products perform well enough or are good value. By addressing these consumer frictions points through products that are more sustainable, simpler and without compromise on performance, Clean Future will help us recruit new consumers and drive growth.
5. How will the Clean Future programme accelerate renewable and recycled carbon feedstock technologies?
Our objective, through our recently announced €1 billion investment, is to focus solely on Clean Future initiatives. The aim is to accelerate the research performed by technology partners on promising technologies. Our investment focuses on de-risking our partners' investments by giving them the opportunity of using their technologies at large commercial scale. The scale makes the business case work for our partners to invest, and our own focus is therefore on making their technologies applicable to our home care products.
The ring-fenced investment has been designed with deliberate agility. Some projects have already started – in Slovakia for instance, Unilever is partnering with biotechnology leader Evonik Industries to develop the production of rhamnolipids, a renewable and biodegradable surfactant which is already used in its Sunlight dishwashing liquid in Chile and Vietnam. In Tuticorin, Southern India, Unilever is sourcing soda ash – an ingredient in laundry powders – made using a pioneering CO2 capture technology. The soda ash is made with the CO2 emissions from the energy used in the production process. Both technologies are hoped to be scaled significantly under the programme. Our future allocation of funds will depend on new opportunities that arise over the next 10 years, including successes we see in our pilot programmes that need upscaling, or new promising technologies that need investment to become more commercially viable.
6. Has the UAE government been supportive in mitigating climate change and providing resources to do this?
The UAE has a strong Climate Change agenda which commits it to driving sustainable development while preserving the environment and achieving a balance between economic and social development. The UAE government understands the importance of a multi-stakeholder approach and the important role of the private sector in helping achieve this agenda.
They have been extremely supportive of our commitment and ambitions and early last year, the Dubai Foreign Direct Investment (FDI) Office and DEWA worked closely with us to help us achieve our commitment of moving all of our UAE office and manufacturing sites to 100% renewable electricity.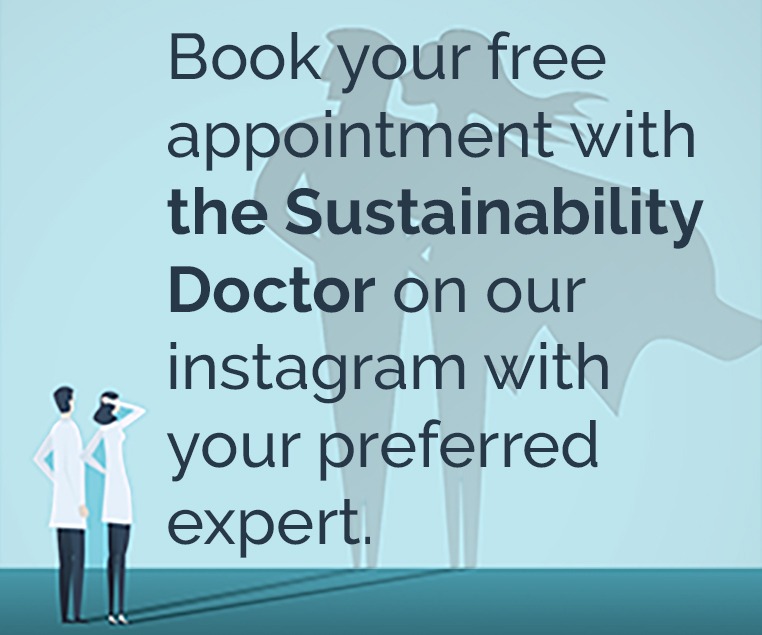 Recommended Articles.
Twitter Updates
Instagram Updates