Italy Leads the Way in Sustainability at WETEX 2020
WETEX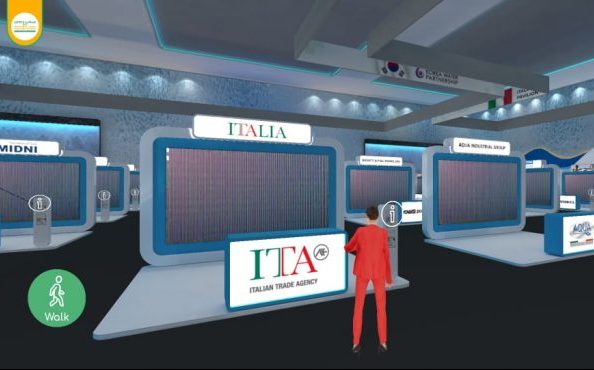 The Sustainabilist spoke with five of the Italian exhibitors about their contributions to the UAE's goals
November 12, 2020, 7:04 am
During this year's WETEX, 31 Italian companies showed a cross-section of the country's offerings in sustainable and renewable technology. The companies ranged from water treatment and recycling to solar energy generation and renewables, to air control and environmental protection systems and green building.
The Sustainabilist spoke with five of the companies to find out more about their expectations for the first 3D exhibition of its kind in the MENA region, and how they are supporting the UAE's environmental goals.
FOR.TEC. Forniture Tecnologiche Srl
Edoardo Belgrano, CEO
For.Tec. Incinerators Manufacturer is an Italian manufacturer of high-tech ecologic solutions with over 40 years' experience. Over the last few years, our main objective has been to export clean, environmentally-friendly, safe, rapid and affordable solutions to the waste problem. Our production includes hospital, medical and industrial waste incinerators, animal carcasses and organic waste incinerators, crematories, pyrolytic burn-off ovens and mobile incinerators, which are primarily used for sanitary emergencies or disasters as they can easily reach even remote areas.
– What made you join WETEX? What are your expectations?
We have been participating in WETEX for a number of years because it is one of the world's most important exhibitions in the environmental field. WETEX gives us the opportunity to present our products and establish commercial relationships with significant individuals in the field of technology and renewable energy.
– With your services, how do you support the environmental goals of both Italy and the UAE?
For.Tec. Incinerators Manufacturer supports the environmental goals and solutions for eco-sustainable waste management, which comply with the most restrictive anti-pollution regulations.
---
Graded S.p.a.
Giada Boudekji, Business Development Manager,
Graded is an energy saving company (ESCo) founded 60 years ago. The company operates in Italy and internationally in the design and implementation of integrated energy solutions both in the public and private sectors. We work across multiple reference markets including Public Administrations (PA), industrial, healthcare and residential. Our work focuses on three main areas: renewable energy projects, energy efficiency of buildings and innovation. Innovation and research projects through collaborations with universities around the world are essential for us to always be in line with the market and provide innovative solutions. One of our flagship projects is GeoGrid, a special technology that uses geothermal energy, which is idea for Middle Eastern markets.
– What made you join WETEX? What are your expectations?
After last year's edition of WETEX, we had some strong leads and we are anticipating the same for this year. Through WETEX, we will use it as opportunity to expand further into the Middle East and raise awareness of our Dubai branch. We strongly believe in innovation and in the immense opportunities that a market like the UAE has to offer.
– With your services, how do you support the environmental goals of both Italy and the UAE?
We support renewable energy goals through ongoing research and we invest millions of euros every year to support innovative projects that are increasingly suited to the needs of the market and the environment. We study the applications suitable for the sector, the customer and the environment and we implement these objectives promptly and efficiently. In a fast-moving country like the UAE, it is essential to be open to new ideas and quick to apply them. In Italy our watchwords are efficiency, innovation, flexibility and collaboration – just like the UAE.
---
Glob Eco Srl
Loredana Lezoche, Trade Manager
Glob Eco Ltd., settled in the sunny South of Italy, deals with the storage of special waste. We develop services that ensure environmental management in compliance with the sustainability, quality, environment and safety policies by respecting and meeting the requirements of all stakeholders. Value growth and creation through the supply of high-quality products and services are the guidelines for our actions.
Our company aims to be at the forefront of the management of the waste cycle with a highly qualified team offering innovate and quality business solutions for the environment.
– What made you join WETEX? What are your expectations?
We joined to have the opportunity to meet (even if only virtually) other companies to discuss important topics affecting the world's environmental agenda, and to create synergies to show that if a company needs an industrial certificated destruction as well as complete recycling, we can provide this as we are able to even separate small materials such as plastics and metals. We are strictly engaged in the circular economy and its positive effects both on the economy and the environment.
– With your services, how do you support the environmental goals of both Italy and the UAE?
We reduce the environmental impact of the business activity with a gradual increase of the quantities of the recovered materials, as well as trying to improve the environmental performances and the safety levels by adopting an Integrated Quality, Environment, Safety system which is based on the following main elements:
Customer satisfaction with a punctual detection of the approval of the supplied products/services
Respect of the applicable law and contractual requirements and the accurate control of the supply phases of the offered services
Providing service/supplied product ensuring the highest safety standards for the plants and the operators and the environmental protection
Minimisation of the environmental impacts related to the activities, by optimising the consumption of land and energy and through a correct resources management and using, when economically sustainable, the best available technologies
Reduction of health-related risks by developing and implementing appropriate training programs as well as instructions and organisational operational measures
Continuous re-definition and implementation of specific goals and programs through technological innovation and development
Awareness campaigns to increase responsibility and participation of each stakeholder involved in the process
Invest appropriate resources, means and skills to perform the Company Management System
Effect communication campaigns between the company and our customers, employees, authorities and controlling bodies.
---
Kernel Sistemi Srl
Linda Mammi, Sales and Marketing
Kernel Sistemi design, produces and trades electronic devices with applications in many different sectors, including photovoltaic devices for megawatt solar plants. Since 2010, Kernel has produced photovoltaic string monitoring units (SMU) for monitoring and control photovoltaic systems. The purpose of a solar plant monitoring system is to keep the plant under real-time control, to understand if it is working properly and to get immediate feedback from the field should any issue occur. In a large plant, a monitoring system can help the plant manager to find the exact position of a malfunctioning string of PV panels, establishing an emergency service and avoiding lack of production and loss of money.
As of today, over 13 GW are monitored with Kernel PV string monitoring units. Kernel is based in Italy and each manufacturing step is made within the company.
– What made you join WETEX? What are your expectations?
Kernel is a regular participant of WETEX and other energy-focused UAE trade exhibitions and this is largely thanks to the Italian Trade Agency's support.
This year it has been challenging to have any real expectations going into WETEX, simply the possibility to be present in a virtual exhibition is already a great success and the possibility to continue and embrace the new future. WETEX has always been a very important event for water, energy, solar and sustainability.
– With your products, how do you support the environmental goals of both Italy and the UAE?
Monitoring a solar plant means avoiding creating problems for the plants, reducing the time and the manpower needed to keep the solar system working whilst maximising the performance of the plant.
These are the focus points that Kernel products support and they are one of the main topics for both Italy and the UAE, and all the governments that invest in solar energy.
---
E.P.S. Srl
Lorena Zambon, CEO
E.P.S. specialises in designing and manufacturing plastic injection moulds, moulding and assembly. For over 30 years, EPS has supplied products and solutions worldwide under the Made in Italy quality standard and service. We cover the whole plastic material field thanks to our expertise and with the support of the latest digital technology.
Production covers 10.000 mq with 3 Business Units: moulds, injection moulding, and components. We start analysing the design of the end part and we can support our customers in choosing the best solution relating to performance and material to be used to achieve their goal. We can deal with bi-components moulds with 1 component moulds, over injection and industrialisation of mass production.
EPS is involved in several and different business markets including energy and renewable sectors. We are dealing with the HVAC market and building automation and support them by providing moulds and moulding for pipes, covering and components for boiler, ventilation grills etc. We offer a production solution from the technical to the aesthetic and we are involved in the industrialization of parts, produce parts in plastic which are usually produced in steel.
EPS works closely with our customers in order to understand their needs to achieve their goals.
– What made you join WETEX? What are your expectations?
Thanks to the support of the Italian Trade Agency, we have been able to take part in WETEX, offering a commercial opportunity to create new business relationships and increase visibility in a market where there are considerable opportunities for cooperation.
– With your products and services, how do you support the environmental goals of both Italy and the UAE?
We are a company involved in the working process of plastic and therefore invested in the debate that is happening about its use. We produce durable parts and we are encouraged for two reasons; firstly, because plastic is often used to reconvert other materials, which sometimes has a greater impact on environment and secondly; because plastic can be recycled.
Our focus at EPS is the circular economy, not only through the constant studying of the use of biopolymers, but also aiming at reuse through mechanical recycling in production. The business development goal which is guiding us is linked to sustainability towards people, the economy and environment.
To find out more about the companies the Italian Trade Agency represented at WETEX, follow @ITADubai on Twitter, Instagram, Linkedin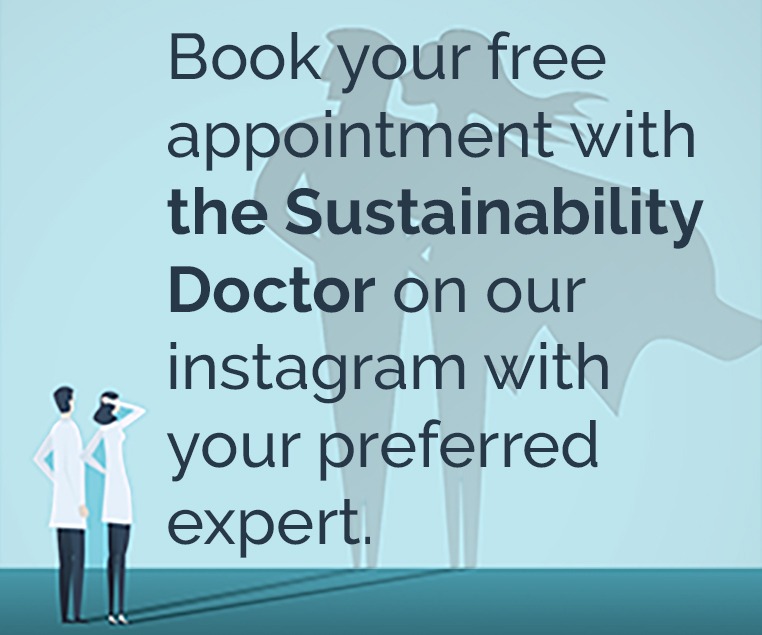 Recommended Articles.
Twitter Updates
Instagram Updates