Solving Challenges For A Better Tomorrow
Case Study
Tagged with:
#artificalintelligence
,
#convenient
,
#gogreen
,
#greenisgood
,
#startthechange
,
#sustainableliving
,
automation
,
Industry
,
Innovation
,
management
,
supply
,
sustainability
,
technology
,
Transport
July 4, 2018, 2:06 pm
"About six to seven per cent of fresh food is wasted globally a year because of breaks in the cold chain." Abhishek Ajay Shah, Co-Founder and Group CEO, RSA Global
RSA Cold Chain is a new business arm for Dubai-based logistics company RSA Global, started in April 2017 to provide dedicated cold chain solutions to meet the growing demand for reliable logistic services for the food industry, particularly in the run up to Expo 2020, which will see a surge in population and food consumption. The corner stone of RSA Cold Chain's services is its technology, infrastructure, specialist team, and product visibility for clients at every step of the logistics chain.
One of the largest cold chain issues facing the UAE food logistics market is food waste throughout the supply chain, largely due to inefficiencies in the transport and hand-over of goods. The purpose of RSA Cold Chain is to solve these cold chain challenges for a better tomorrow. To address these issues, the company developed intelligent technology that gives its clients full visibility into the entire logistics chain from end-to-end. This technology can identify breaks in the cold chain, which can lead to produce waste, and the end consumer getting poor quality goods.
"About six to seven percent of fresh food is wasted globally a year because of breaks in the cold chain. For frozen food the figure is about two per cent, because frozen goods have a longer before they start deteriorating," said Abhishek Ajay Shah, Co-Founder and Group CEO, RSA Global.
RSA Cold Chain embraced technology to ensure its cold chain division is encased in a framework of sustainability. This technology is not only designed to reduce waste, reduce drop-off times for products, track vehicle usage, and develop visibility to the client from goods pick-up to drop-off, but also to build a data bank to identify ongoing issues.
"The technology implemented by RSA Cold Chain allows any entity that is connected to the to have complete access and visibility to what is happening in that truck right from pick up to facility storage, while it is in storage/value addition, and then into our smart vehicles for final distribution," noted Shah.
The technology itself is an aggregation of several different programmes, which are presented to the user as a single panel of information. However, the back end of the technology features a warehouse management system, a transport management system, and data from intelligent devices, which are all connected together that allow the customers to have complete visibility. This visibility allows RSA Cold Chain's customers to understand where the problem may lie in the supply chain.
"For example, when go and deliver to a big retail chain, they may leave fresh goods outside much longer than should be allowed. We have a two to three-minute window that the goods should be outside, but maybe it is outside for 20 mins. It is not something that you as a customer or us, as a supply chain provider can influence, but it is affecting the quality that the consumer is getting. We are able to provide that information because we put disposable beacons on the boxes," stated Shah.
Transport
With the implementation of its technology, the company has to its real time delivery schedules, which are done based on delivery window timing, traffic updates and real time data gathering. This allows RSA Cold Chain to alert the customer at its drop-off point that the truck is on its way. The customer is then able to mobilise staff and wait for the truck to come in. This allows handover of goods to be completed in a more efficient manner; the transition period is much shorter and there are fewer delays. RSA Cold Chain's truck also have a speed limiter to 80km/h, a more fuel-efficient speed to run at.
RSA Cold Chain does not own its fleet vehicles and rents the, meaning that the vehicles can be upgraded every three years to more efficient vehicles, innovative fleet vehicles. The company has also developed driver training, teaching their rivers how to drive more fuel efficiently.
"We also have sensors, which, if you leave the door open for more than 10 seconds the head office gets a dashboard alert saying that the vehicle's door has been open for too long. The other innovative thing we did to make sure there is good utilisation of our trucks, is that we designed a hybrid temperature vehicle. What you would usually see in the market is a two-chamber vehicle, one frozen and one ambient. We designed a three-chamber vehicle which is able to have one chamber ambient, one chamber for cold, and one chamber frozen. It is flexible as well, to ensure that when food service agents who need packaging, fresh food, and frozen – it can all go together so we are not doing multiple trips to deliver," stated Shah.
Facility construction and design
As a group of companies RSA Global has embraced solar technology, and went live with its first solar facilities last November. According to Shah, RSA Global is one of the first logistics company in the UAE to use solar power for its facilities. The live project produces 1.1 megawatts, by the end of 2018 the company will have a five-megawatt plant.
The main facility in the project is a non-air-conditioned facility, which is producing 90% of the sites electricity needs. The RSA Cold Chain solar panel rooftop project currently underway, will produce 65% of the sites needs because the roof size and the needs inside don't match up.
"The average cost reduction for solar is going to be between 15% and 25% savings on our electricity bill just with solar. From the way we have structured our bill. We did not buy our own solar, but lease it because it is not our core business. We have a partner who does that. It is for the next 20 years," noted Shah.
In the individual business units of RSA Global, and in RSA Cold Chain, the company has limited plastic usage policies driven by its petrochemical logistics company RSA TALKE.
"Obviously the plastic manufacturers are a big customer for us at RSA TALKE, so it is an oxymoron, but we try and do as much as we can to reduce plastic waste in the company. We are heavy on recycling,"said Shah.
RSA Global also puts a strong focus on how its facilities are initially designed. For the RSA Cold Chain site, the facilities are designed from a food-safety point of view there is no ability for outside organisms to come into the warehouse.
"We have three different checkpoints and doors from where the cargo is dropped off, so maintaining temperature – as well as not allowing foreign organisms to come in," noted Shah.
RSA Global also has water savers in the company, the owners drive electric vehicles, and the future plan is to get into electric and autonomous vehicles for logistics, which will also drive logistics cost down for the supply chain.
"Just look at what is happening with car manufacturers producing cars that are electric and hybrid, it is staggering and will be the future. They are definitely cleaner and we see that change to electric happening very easily for the transportation of goods by road," said Shah.
What is next?
Because the company just started operations in April 2017, there has not been enough time to gather enough data from its touch points to really analyse areas of improvement, and areas that can be looked at to improve the company's sustainability practices. Shah believes that the implementation of blockchain will completely transform this, and it is the next big initiative that RSA Cold Chain is working on.
"Right now, I own my data, the retailer owns his data, the shipper owns his data, how do we get everyone on one line to make sure all the data is utilised? The adoption of this is unknown. Will everyone want to share their data? But that is the future. Until it takes place we cannot fully provide an end-to-end analytics service. Today we can provide 60% of the lifetime that we control very accurately," said Shah.
"When you start building a company such as this, logistics is a dirty industry, we do have a high carbon footprint, so how do we try and make this better? We are making sure sustainability is in the DNA of the organisation, when anyone takes a decision we know it follows our purpose and our sustainability values," stated Shah.
Problem
Globally six to seven percent of transported food is wasted annually because of breaks in the cold chain.
Solution
RSA old Chain has developed end-to-end technology that allows the customer to see exactly where any break in the cold chain happens.
Result
RSA Cold Chain is starting to see a smaller amount of wasted food.
Photo Credit – www.amanabuildings.com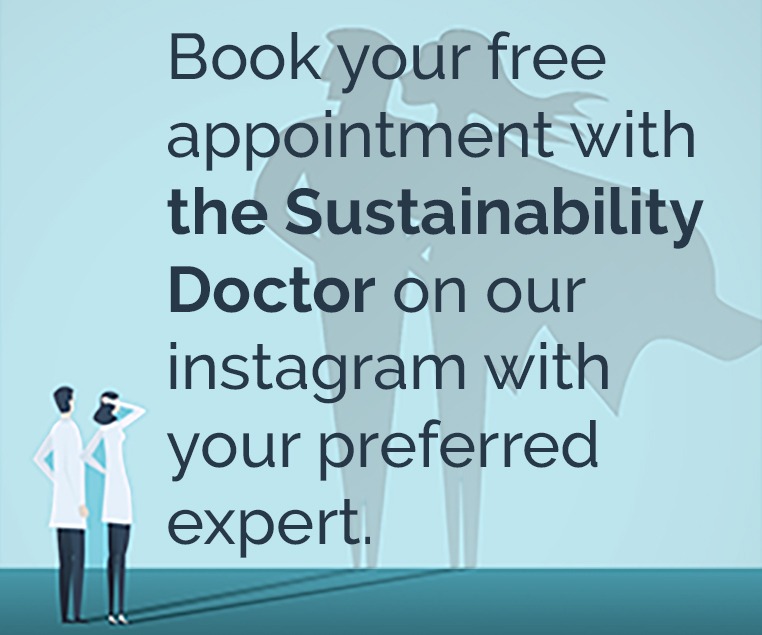 Recommended Articles.
Twitter Updates
Instagram Updates