The Future Energy Role Model
Feature
July 1, 2018, 7:44 am
"It is important that we continue raising awareness in Dubai on the benefits of retrofitting and its positive impact on the environment."
In line with the new targets set out by Etihad Energy Services Company (Etihad ESCO) this year, Ali Al Jassim, CEO of Etihad ESCO, recently inaugurated the first session of Dubai's Energy Efficiency Training Program.
The Dubai Energy Efficiency Training program, which combines an array of internationally and locally certified training programs and modules, is an initiative by the Dubai Government, mandated by the Dubai Supreme Council of Energy (DSCE) and led by TAQATI – the dedicated program Management Office for the Dubai Demand Side Management (DSM) strategy – in partnership with the British University in Dubai (BUiD), the Association of Energy Engineers (AEE) and the International Institute for Energy Training (IIET). TAQATI entered into a partnership with BUiD for the program as part of its mandate in March this year.
"The initiative is aimed at building the right capabilities to help achieve Dubai's ambitious target of 30 percent reduction in energy consumption by 2030, by nurturing a community of innovators and thought leaders capable of leading the energy efficiency programs in Dubai. This highlights the importance of the creation of continuous opportunities for professional development in the energy sector as well," said Ali Al Jassim.
Professor Abdullah Al Shamsi, Vice Chancellor of BUiD, said: "Promoting sustainability through education is one of the key tenets of British University in Dubai and it is an honor for the university to partner with Etihad ESCO in this very special program which aims to increase the adoption of energy management by increasing the capability in the country through continuing education in United Arab Emirates."
New Targets
Ali Al Jassim recently revealed Etihad ESCO's new targets at the fourth annual RetrofitTech Dubai Summit & Awards in April, saying that through these new initiatives more than 1 million tons of carbon dioxide will be abated by 2030 and 1.7 TWh of electricity will be saved by the same year in Dubai.
Also, 5.6 billion imperial gallons of water will be saved, and through Dubai's solar projects, 1,000 kWp to be generated on the rooftops of Dubai World Trade Center, as well as 3,000 kWp from solar panels on the roofs of 640 villas in Hatta.
Etihad ESCO believes that through these projects Dubai will become a role model in energy efficiency by implementing cost-effective electricity and water demand saving measures, as well as developing a green service market.
The company has also implemented several pioneering energy conservation projects including the Mohammed Bin Rashid Housing Project, the Dubai Electricity and Water Authority Lighting Project, Jebel Ali Free Zone and other projects that resulted in providing approximately 88 GWH and 246 MIG of water, equivalent to 52 million AED in 2016.
In addition Etihad ESCO's existing projects and future projects such as Dubai International Airport, Al Wasl are expected to save more than 75 GWh and 262 MIG, equivalent to savings of AED 47 million.
Al Jassim stated that training programs for executive managers, engineers, technicians and financiers in partnership with local universities will significantly add to the solar sector and reach out to the other GCC countries.
The event also showcased case studies of how DEWA has made 30% energy savings through retrofit projects as well as 2 million AED a year in monetary savings. This was a result of replacement of chiller plants, significant retrofit of HVAC systems and retrofit of seven DEWA buildings in Dubai.
Lighting was analysed as a key aspect of energy efficiency and described as a 'low hanging fruit' during the event. It was shown how lighting can have an important impact on energy savings with the example of Mohammed Bin Rashid Housing Limited's project. It involved lighting retrofit of 1,656 villas and 110,000 lighting fixtures leading to energy savings of a remarkable 80% as well as 0.57 million AED a year.
Al Jassim commented: "It is important that we continue raising awareness in Dubai on the benefits of retrofitting and its positive impact on the environment. We are working closely with residential groups, government, commercial entities and industrial organizations to provide support and assistance on education around energy efficiency and sustainability. This event goes a long way in spreading the message and in setting new targets for the future."
"We have launched the Dubai Energy Efficiency Training program which is a consortium of three local and international partners who will deliver 19 training sessions, offering 12 certifications for members. Initiatives like these will help educate and motivate people to consider changes in technology that will lead to more energy efficient buildings across the Emirate," he added.
It was also revealed for the first time that Etihad ESCO has signed its first project outside of Dubai in Abu Dhabi to retrofit two industrial facilities.
Another significant announcement was that Etihad ESCO will now manage the building labelling scheme for existing buildings under the leadership of the Dubai Supreme Council of Energy and the regulation of Dubai RSB.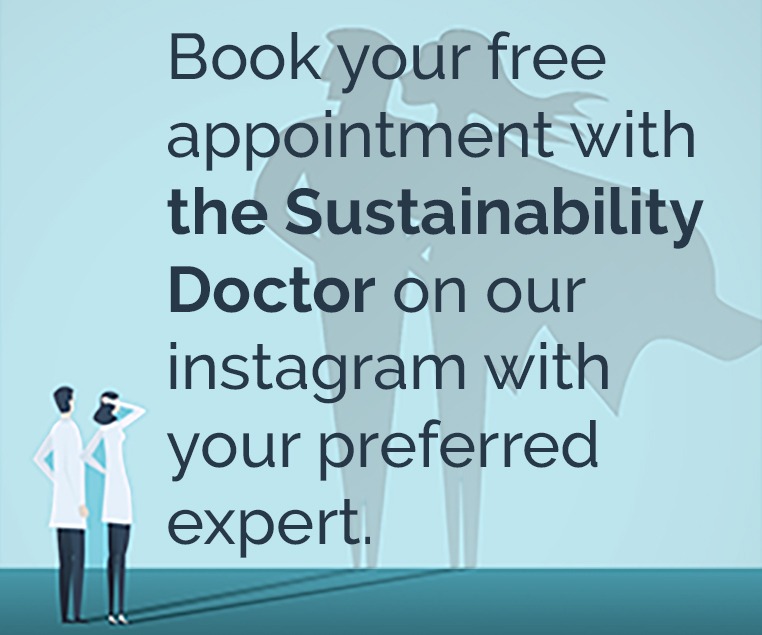 Recommended Articles.
Twitter Updates
Instagram Updates