The Green Tile
Circular Economy
Masdar City's Tech Park
August 6, 2020, 10:10 am
In 2013, Dr. Nicolas Calvet joined the Masdar Institute of Science and Technology which is now a part of the Khalifa University in Abu Dhabi. Onboarding as an Assistant Professor, Dr. Calvet created the Masdar Institute Solar Platform, the first platform in the UAE dedicated to research and development on Concentrated Solar Power (CSP) and Thermal Energy Storage (TES).
For his PhD in 2007 to 2010, Dr. Calvet, developed a thesis which was the first in the world to demonstrate that industrial solid waste could be recycled into value-added ceramic products in TES applications. After completing his PhD programme, Dr. Calvet was able to identify the potential for recycling steel slag from the metal industry for energy storage applications.
During his time at Masdar, Dr. Calvet continued to focus on waste upcycling and developed a research project in collaboration with Emirates Steel and a couple of his students, Ms. Kholoud Al Naimi and Mr. Uver Villalobos. "My research team submitted and obtained a first international patent for recycling industrial steel waste into advanced ceramics on February 22, 2018, at Khalifa University", Dr. Calvet proudly stated.
In October 2018, Dr. Calvet teamed up with Dr. Jean-Francois Hoffmann and together they decided to found a start-up aimed at developing and commercialising the recycled advanced ceramics. In 2019, they then expanded and created Seramic Materials Limited, a subsidiary of Seramic, with the financial support of a new investor, Dr. Khalid Al Ali, Assistant Professor of Chemical Engineering at Khalifa University.
"The Green Tiles developed by Seramic Material are the first ever recycled tiles available in the GCC market at a similar cost or even cheaper than conventional luxury products."
Seramic Materials Limited was announced as one of the companies supported by the Masdar-BP initiative The Catalyst's second round of funding in January 2020. The company was granted US$ 150,000, along with a two-floor laboratory space, and office and showcase space in the Masdar City's Tech Park. The park, inaugurated in March 2019, is a destination for start-ups focused on technology, sustainability and the digital economy.
So how does Seramic Materials work? The idea stemmed from using something that's abundant and low cost – waste – and converting it into useful products. "With more than 10 years of expertise in waste upcycling, Seramic Materials' know-how is the formulation of value-added ceramic products, which are locally manufactured using up to 100 percent of recycled materials from industry. Waste management can be seen as a big challenge for industry, but Seramic sees these accumulated waste piles as a golden opportunity" said the company's CEO, Dr. Calvet.
"The waste is usually post-processed by crushing, sieving, or mixing to make a fine powder that is used as a secondary raw material and out of which we are making sustainable: construction materials such as floor and wall tiles for indoor and outdoor use, which we refer to as Green Tiles and technical ceramics such as high-temperature thermal energy storage materials, among others. The composition of the new products are patented to protect and grow Seramic Materials' Intellectual Property (IP)."
The Green Tiles developed by Seramic Material are the first ever recycled tiles available in the GCC market at a similar cost or even cheaper than conventional luxury products. These are high quality tiles with equivalent properties such as good water absorption and high mechanical strength.
"We are also developing the first affordable technical ceramic for energy storage, a game changer that can work at higher temperatures (over 600 degrees Celsius) and compete against molten salt – the state of the art in this domain." Dr. Calvet says. ReThink Seramic will be the name of the new product because we are totally changing the approach to the manufacturing of these kind of value-added products, by following a near-zero waste target to advance the circular economy," he continues.
A circular economy is an economic system whose intention is to produce no waste or pollution. The aim is to gradually decouple economic activity from the consumption of finite resources and the production of waste. To do this, traditional waste is reused, repaired, recycled, and repurposed in a different part of the production process of the product that created the waste, or even in that of another product altogether. In a closed-loop system, a product will not reach its end of life as it can be turned into something new and useful. Discarded waste can be used as the primary source of product production.
Seramic Materials plans to demonstrate, validate, and develop its business model in the GCC area before applying its unique approach for markets across the entire world. Dr. Calvet explained "Our strategy is to partner with existing factories as they often have available waste and a period of inactivity whereby we can produce our ceramic materials from that waste. By partnering with us, they optimize their factory time and manpower, solve their waste management issues, and generate a new source of revenue."
Through this strategy, Seramic Materials will save a great amount of capital investment by adapting an existing factory to their production process, in place of investing in a new factory. The plan is for the company to grow faster and target the entire world because waste is everywhere. "It is a win-win-win situation for Seramic Materials, our industrial partners, and our clients as they have access to a new type of sustainable product, produced locally and very often cheaper than conventional ceramic products," Dr. Calvet says.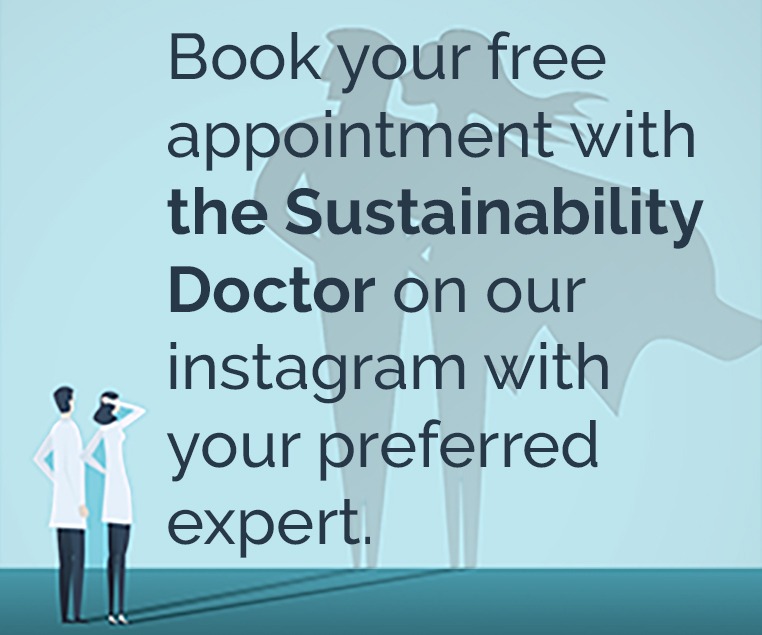 Recommended Articles.
Twitter Updates
Instagram Updates
Instagram Feeds
This error message is only visible to WordPress admins
Error: Connected account for the user thesustainabilistme does not have permission to use this feed type.