Put Your Money Where the Sun Shines
Solar Power
Hardik Bhatia
June 2, 2020, 8:49 am
The Sustainabilist spoke with, Hardik Bhatia, Co-Founder at SolarGridX, about the platform revolutionising investments in solar projects for individuals.
1. Tell us about SolarGridX and its company mission.
SolarGridX is a crowd-investing platform that lets people buy and sell fractional digital ownership in solar panels. Prices start at US $6 and earn up to 15% return on investment (ROI) from consumers, who use their funding to establish solar panels.
Consumers enjoy free installation of solar panels. They pay per use of the panels, and can access cheaper and more sustainable energy than conventional sources.
To provide an overview of our company, we sell a digital token, called an SGX, which represents the ownership of a fraction of a solar panel, one solar cell. Using investors' capital, we use the funds to establish solar panels in India for consumers, and allow them to pay for what they use. We collect these proceeds, and distribute them to the investors in the SGX token.
Solar panels have a high upfront installation cost, which can take eight years to break even. However, renewable technology needs to be implemented widely to avoid and reverse the impacts of climate change. To enable that, investments in renewables need to scale up. Currently, only a fraction of the US $120 billion per year which flows into solar asset financing is contributed by individuals; the other contributions are made by governments or corporations. For a wider adoption of solar energy, the general public need to be able to invest more.
Our team originates from India, where the majority of the population cannot afford to set up solar panels. Without finding a solution where they can invest in solar power, the move to clean energy seems impossible.
Simultaneously, retail investors in the MENA region are actively seeking safe investment options in stable markets, with a low entry point, and good returns.
There is currently a growing requirement for sustainable investment options which help save the planet and are strong investment opportunities. SolarGridX brings retail investors and consumers together by providing profits and value, whilst offering solar power consumers zero-cost installation.
We seek to accelerate the adoption of solar energy. Our consumer target market is India and the UAE, while our investor market is initially the UAE. We seek to make SolarGridX an optimum investment option which promotes sustainability.
2. How does the process of investing work through SolarGridX?
Our company's approach allows users to buy and sell digital ownership of solar panels on its platform.
We divide up a solar panel into solar cells, a fraction of a solar panel. The ownership of one solar cell is one SGX token. Similarly to the trading of stock, one can buy tokens from our exchange platform, which provides digital ownership of solar panels. Through not physically owning solar panels and enjoying electricity benefits, we can use the funding to install solar panels at feasible locations without charging consumers. Electricity generated by those panels can then be sold by us to be used in homes, and the returns flow back to investors.
"SolarGridX provides more than just zero-cost installations as it offers electricity at cheaper price than regular supply."
3. What kind of ROI does the investors expect?
Investors can earn up to 15% ROI per annum.
4. How does SolarGridX distinguish itself from the other players in the market?
Our company is the first-to-market in creating an attractive exchange-traded investment commodity for retail investors from solar panels. There are other players in the market (not in the region), which offer fractional ownership of solar panels, or have crowdfunding models, but they would have a lock-in investment period of 25 years, which is unattractive to investors.
With our approach, we offer a no-lock-in investment. Investors can easily sell their tokens to other buyers, enjoying near real-time withdrawal of their investment. We believe this will make a significant difference in attracting investors.
Some companies do offer zero-cost installation for consumers, but these are attached with high electricity costs. We do not charge for installation, and sell electricity at a cheaper price.
Some companies even provide zero-cost installation for consumers but they come with high EMIs. SolarGridX provides more than just zero-cost installations as it offers electricity at cheaper price than regular supply. Consumers can enjoy even up to 20% reduction in their electricity bills.
5. What does it mean to have won the Youth Entrepreneurship Program from StartAD and do you have any projects in the pipeline?
This has been a great journey for us. With this validation, we have received a great push from the network and all the help to further ahead our venture. It is a good breakthrough for us. The criticism and the feedback which we've received, alongside the suggestions have worked wonders for us, and we're thankful to the Youth Entrepreneurship Program and to the startAD team for giving us that opportunity.
As for our next steps, we are first planning to apply for our innovation testing license from DIFC. We are currently in talks with third party solar panel suppliers to partner with and build our official app. The beta app is in the pipeline as well, and we shall move ahead once our platform is up.
Additionally, we shall be participating in a range of opportunities to gain market exposure and understand our competitors. COVID-19 has delayed our fundraising timeline, and while we had a plan of launching our application at the end of this year, we shan't be able to achieve that plan without funding.
Meanwhile, we are developing a step-by-step strategy to shorten our development time and mitigate the impact of this virus. The climate crisis cannot be ignored, in spite of COVID-19, and we have to keep moving forward. Sustainable recovery is currently a leading economic trend, and our concept is in line with that theme.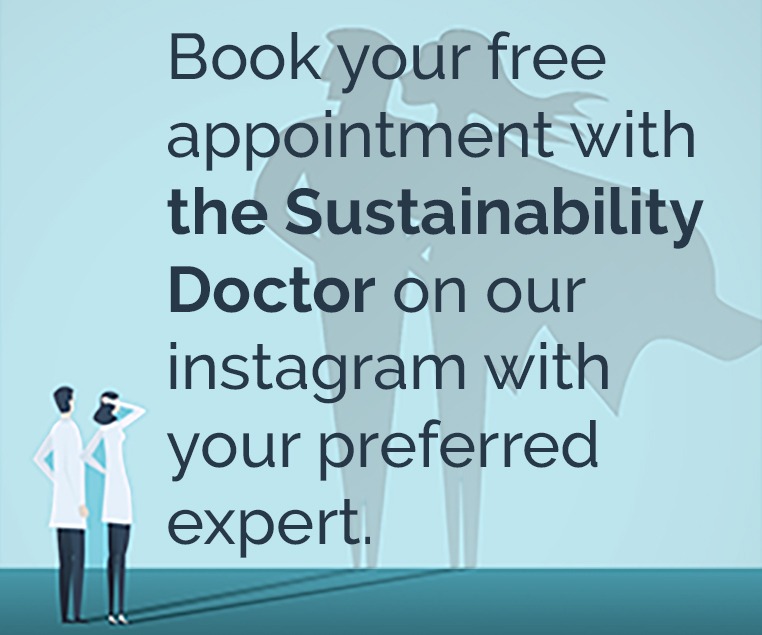 Recommended Articles.
Twitter Updates
Instagram Updates