24 Winners Selected for Spinneys F&B Incubator Programme
Food & Beverage
August 30, 2020, 7:01 am
Locally-owned supermarket Spinneys today announced the winners of its incubator programme for micro food and beverage suppliers in the UAE, which launched in May 2020. Participation in the programme surpassed Spinneys' expectations with more than 160 local businesses entering submissions of an exceptionally high standard. In response, the grocer has increased the number of winners, with 22 brands to be fast-tracked onto Spinneys' shelves, and another two companies accepted into its product development programme. The initiative has also been recognised by the UAE government's Food and Water Security Office for its contribution to the country's National Food Security Strategy.
Her Excellency Mariam Almheiri, Minister of State for Food and Water Security, said: "A leading objective for the UAE Food and Water Security Office is to support local food production, which includes helping innovative start-ups to enhance domestic agriculture and re-imagine the UAE's food sustainability landscape. This aligns with the objectives of the National Food Security Strategy and the directives of our wise leadership, which recognises the importance of local tech-enabled production to strengthen the UAE's food security."
"We are dedicated to enhancing the food supply chain, boosting local production, and facilitating new and stronger connections between producers and retail chains in the UAE – in an effort to build an integrated, sustainable food ecosystem," H.E. Almheiri added. "The Spinneys F&B incubator programme is a significant step in that direction. We applaud the company's efforts to promote innovation and to identify and upskill the next generation of leaders in the UAE's food security sector."
His Excellency Dr. Ahmad Belhoul Al Falasi, Minister of State for Entrepreneurship and SMEs, said: "Small and Medium Enterprises (SMEs) are a major driver of the UAE's growth and economic development and therefore, the Ministry of Economy remains keen to encourage and promote all initiatives aimed at advancing our efforts in this direction. I commend the contributions of the Spinneys incubator programme to promoting a culture of entrepreneurship and innovation in the country. It is a promising trend that already established businesses are lending a hand to young and upcoming entrepreneurs through offering mentorship and knowledge-sharing."
Spinneys' Commercial Manager Tom Harvey explains: "We were amazed by the high calibre of local producers we have in the emirates – from fresh produce, to packaged goods, to innovation in healthy food offerings. When we started this initiative, we expected to support 3 to 5 local companies. But our executive management unanimously agreed that more brands needed to be celebrated and showcased. The programme has really brought to light that as a nation, we have the capability to enhance our local food production – at Spinneys, we are really proud to be in a position to help develop and support such talented local businesses.
The Spinneys incubator programme aims to boost and reward innovation amongst smaller food producers and manufacturers in the emirates by lowering barriers to supermarket entry and helping to accelerate an often challenging path to shelf listing. Each winner will be rewarded with the level of support deemed necessary to facilitate their supermarket listing – be that production or distribution assistance; monthly coaching sessions with senior management; or marketing resources.
Of the 24 winners, eleven are from the fresh food category, nine offer shelf stable products and four are frozen goods. Among the winners are Honest Kitchen, which specialises in using only clean ingredients to cook fresh, ready meals; Crumbs & Co, which offers a delicious twist on freshly baked doughnuts; and Sprout, which creates wholesome, ready-to-eat children's meals based on nutritional science.
Co-founder of Emirati start-up Honest Kitchen said: "We are really proud that Spinneys is taking the time and initiative to do this – there are so many local small businesses that have great potential, but don't have the opportunity to grow. Spinneys has given us exactly that."
Sprout's Co-founder Katerina Papatryfon added: "We launched right before the pandemic – literally as everything started to shutdown we went live, so it was really tricky for us. We are so grateful to be working with Spinneys and believe it will help enhance our visibility as we continue our entrepreneurial journey."
A home-grown success story, Spinneys has enjoyed a well-deserved reputation as a forward-thinking brand, keeping pace with changes in cooking trends and the emergence of new products worldwide. Committed to offering its customers the very best, as part of its mantra 'Eat Well, Live Well' – the team will also be bringing on two additional micro suppliers to the Spinneys' family as product development partners for its 'Spinneys Food' label.
Demand for local produce set to increase
The Spinneys incubator programme underscores the brand's commitment to supporting made-in-the-UAE food and beverage companies in an effort to enhance the UAE food security system, but also to help drive job creation and economic growth.
"Currently food imports to the UAE stand at 90 per cent. At Spinneys, we are committed to supporting the nation's efforts to secure food for today and the future. The impact of the coronavirus pandemic has meant that the F&B industry has had to re-look and rethink how we do things. But innovation is part of who we are at Spinneys and we will continue to support and drive such forward thinking in the sector," Harvey added.
Increasing consumer demand to shop local was another factor in Spinneys' decision to award more winners in its incubator programme. According to the Middle East and North Africa EY Future Consumer Index, 84 per cent of consumers surveyed have changed the products they buy with an increased commitment to consume locally made products.
Launched as part of Spinneys' corporate sustainability initiative 'Let's Do Better Together', where it is taking the steps to become a truly sustainable organisation in the not so distant future, shoppers can expect to see the listed products on the shelves from October 2020.
Full list of winners below:
| | | |
| --- | --- | --- |
| Name Of The Company | Product Category | Detail |
| Lil Tots | Fresh Food | Fresh Baby Food |
| Sprout | Fresh Food | Fresh Prepared Food – Toddlers And Tweens |
| Melange | Fresh Food | Gourmet Patisserie |
| Madar Farms Growing Of Vegetables L.L.C | Fresh Food | Hydroponic Veg Farm |
| Crumb & Co. (Annikakes) | Fresh Food | Fresh Doughnuts |
| Honest Badger Foods | Fresh Food | Plant Based Fresh Prepared Foods |
| Honest Kitchen | Fresh Food | Selection Of Clean Label Biscuits, Spreads and Snacks |
| Yogashi Bakery | Fresh Food | Japanese Desserts |
| Indoguna Production FZCO | Fresh Food | Halal Charcuterie And Prepared Frozen Foods |
| Akiba Dori / Aegis Hospitality [Brightwater Industries] | Frozen Food | Gourmet Pizza |
| Doughlicious | Frozen Food | Edible Cookie Dough |
| Mamalu Kitchen | Frozen Food | Prepared Middle Eastern Cuisine |
| Louie's New York Food Co. | Frozen Food | Gourmet New York Style Pizza |
| Kimri | Shelf Stable | Gourmet Chocolate Dates |
| Bottled Up | Shelf Stable | Artisan Chutneys |
| Olivier's Beefarm | Shelf Stable | Locally Farmed Honey |
| Naksha Collections | Shelf Stable | Long Life Gastronomic Meal Kits |
| Kakaw Manufacturing Co LLC | Shelf Stable | Chocolate |
| Namastea | Shelf Stable | Gourmet Blended Teas |
| Brw Society | Shelf Stable | Gourmet Blended Teas |
| The Skin Concept | Shelf Stable | Hand Made Soap And Cosmetics |
| Ecochain Detergents & Disinfectants Trading LLC – The Botanist | Shelf Stable | Natural Household Cleaning |
| Nick & Scott Holdings FZ LLC | Fresh Food | Chef Consultants |
| Plantful – Silvena Rowe | Fresh Food | Chef Consultants |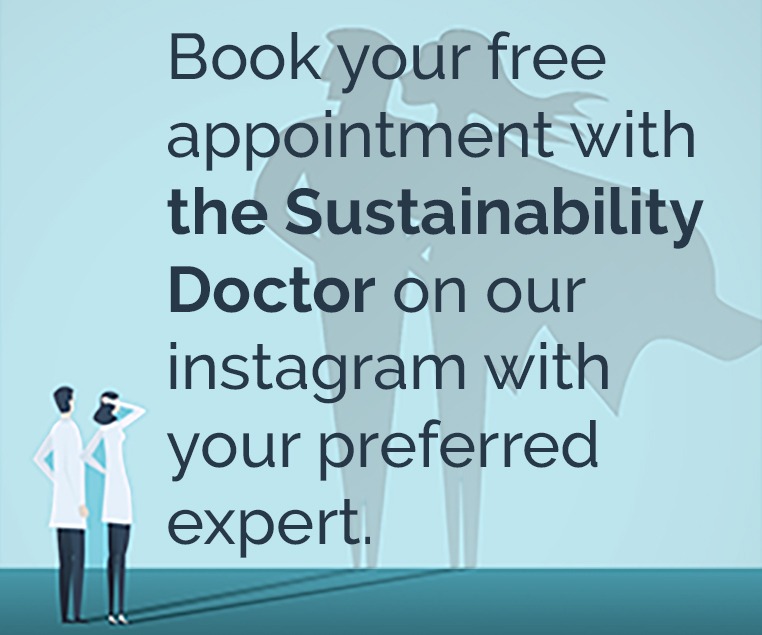 Recommended Articles.
Twitter Updates
Instagram Updates