baraka Uncovers Why Investing in Sustainable Entities is the Future
Future of Sustainability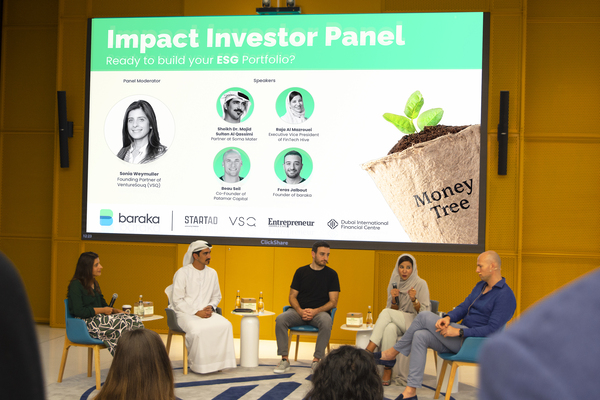 Panel session highlighting the importance of impact investing at the DIFC Innovation Hub
November 7, 2021, 9:06 am
baraka, a commission-free investment app for the Middle East, in partnership with VentureSouq and startAD, co-hosted a panel session highlighting the importance of impact investing on 26th October at the DIFC Innovation Hub.
The discussion covered key topics including the intentionality of impact investing, how to effectively measure impact, its significance for future generations, as well as the challenges and opportunities within the MENA region and beyond.
Moderated by Sonia Weymuller, Founding Partner of VentureSouq, the Impact Investment Panel comprised of four leading experts: Sheikh Dr. Majid Sultan Al Qassimi, Partner at Soma Mater, Beau Seil, Co-Founder and Partner at Patamar Capital, Raja Al Mazrouei, Executive Vice President of FinTech Hive, and Feras Jalbout, Founder and CEO of baraka.
Speaking from the perspective of a sustainability-focused startup, Sheikh Dr. Majid Sultan Al Qassimi commented: "Impact is about making a difference where a difference is needed. It's about finding the gap and catalysing change, rather than waiting for someone to bring a solution."
He went on to emphasise the importance of looking at the triple bottom line, namely, food security, carbon offsetting and financial profit. "Typically, everyone wants to make this exchange. You're either going to feed everybody or achieve carbon offsetting, but you can actually achieve both.  Specifically, in the context here, you need to look at which farming methods are appropriate for your environment. Context is everything."
Long-term investor in the sustainability space, Beau Seil, spoke of his experience over the last decade: "I fundamentally believe you can't just say that, because you are in one of these sectors – healthcare, agriculture, education or financial services – that you are an impact-driven company or an impact-driven fund. What are you really doing with this platform that is trying to be a sector-defining business that is essentially going to build more resilient societies and economies? And just a better world to live in."
Raja Al-Mazrouei talked about FinTech Hive's mission to amplify impact by empowering startups at a micro and macro level: "We look at impact in many different ways at FinTech Hive. The aim of our programs are to connect startups with business opportunities, investors and talents. To date, these startups have raised around 330 million in funding and this is an area of the impact we look at because we have enabled those startups with the funding required to scale."
Feras Jalbout highlighted the potential of retail investors in driving change by supporting the causes and companies they believe in through their investment choices.  Commenting on how baraka is enabling its community he said: "We're making it accessible, highlighting it more through panels like this to get people educated on the topic.  It's very much a grassroots movement, based on feedback from consumers who want access. Ultimately, it's about giving people access to financial markets, to themes that matter, to themes that are impactful over a longer period of time."
The event marked the end of baraka and VentureSouq's 'Environmental, Social, and Governance (ESG) Month', a movement educating audiences about what each ESG has to offer with the purpose of encouraging conscious investing.
Disclaimer: baraka is regulated by the Dubai Financial Services Authority (DFSA)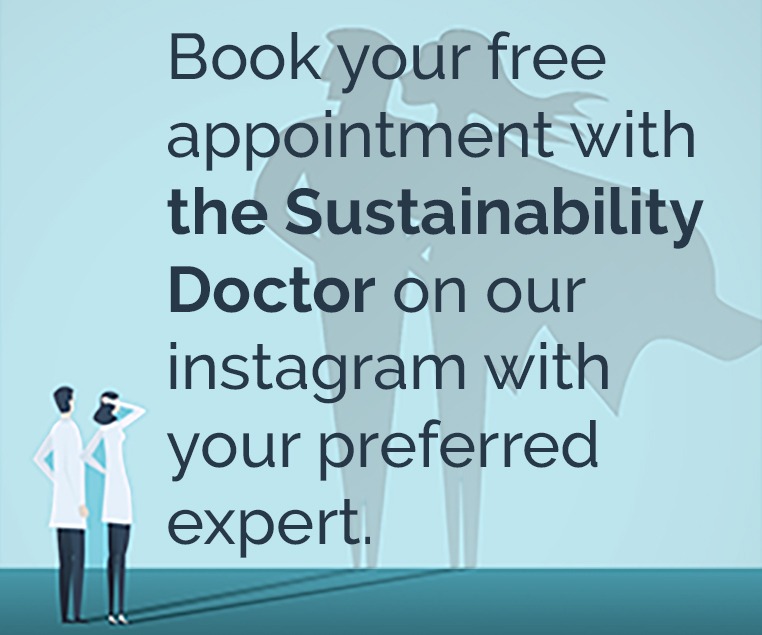 Recommended Articles.
Twitter Updates
Instagram Updates