FOM
Tourism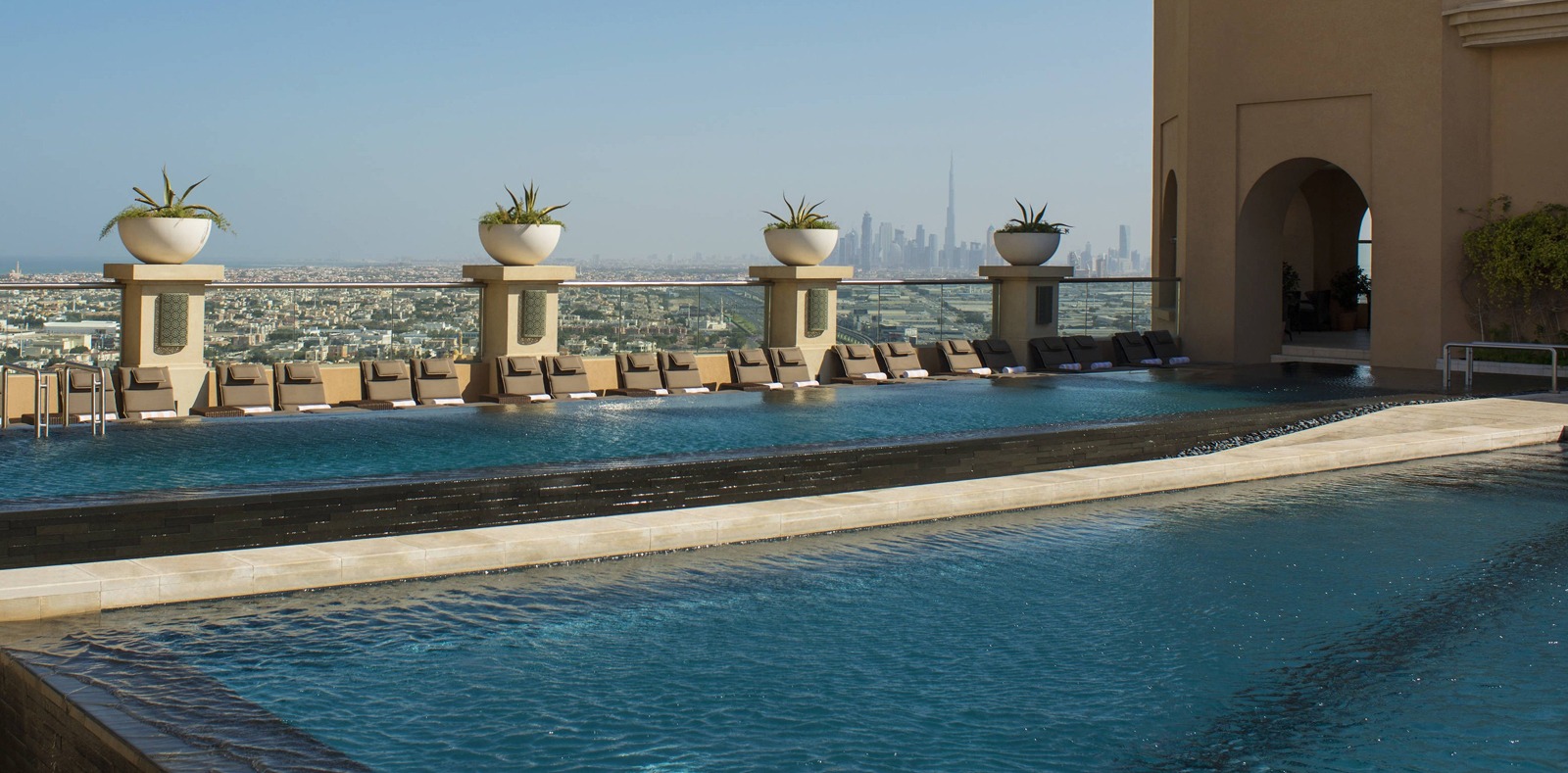 Tagged with:
#gogreen
,
#greenisgood
,
#leisure
,
#luxury
,
#startthechange
,
#sustainableliving
,
#travel
,
#vacation
,
award
,
hospitality
,
sustainability
,
Tourism
July 4, 2018, 1:04 pm
The Dubai Sustainable Tourism awards honour industry stakeholders who have demonstrated they are leaders in implementing good practices to reduce their organisation's carbon footprint.
In line with His Highness Sheikh Mohammed bin Rashid Al Maktoum's vision for Dubai to become a sustainable city, the Awards provide a platform through which tourism industry stakeholders can be recognised for their efforts, both to honour these efforts and to encourage and guide other stakeholders to follow suit and ensure the future of Dubai's tourism is sustainable.
All tourism establishments registered with DTCM – from five-star resorts to guest houses and adventure camps – are eligible to apply to be considered for the awards. Establishments are then evaluated against five elements considered crucial to sustainability; water, energy and carbon, waste and environmental protection, responsible practices, training and awareness and continuous improvement.
Objectives of the awards are threefold; to develop guidelines that enable the tourism industry to become more sustainable, to create a network of sustainability and enable sharing of best practices, and to recognise sustainability efforts and achievements within the industry.
5 stars City – Sheraton Dubai Mall of the Emirates
Sheraton Dubai Mall of the Emirates has a comprehensive roster of initiatives to ensure it is operating on sustainable practices. Ongoing initiatives include the use of a food waste reduction machine aiming to reduce food wastage by 80%; the installation of aerators on all washbasin and shattaf taps, to reduce water usage; the installation of meters to monitor energy consumption; the installation of an LED panel back-of-house, LED lights in Besh restaurant and meeting rooms; the use of acid in the cooling tower to control grey water and reduce water usage; and the replacement of the garbage collection company with a new one that will collect recyclables such as shoe boxes and shopping bags.
Future projects include the installation of solar film on south and south-east guest rooms to reduce room temperature by 5 degrees; the installation of a heat pump; the installation of solar panels to provide up to 5% of the hotel's energy consumption; and the installation of light sensors for back-of-house.
The hotel is also working with DTCM on a number of projects including a foot carbon calculator pilot project, a board game to encourage hotels to develop sustainability, a focus group to develop new standards for hotel classification and a green room project to study how guests may react to sustainability efforts.
5 stars Resort – Sofitel The Palm
Sofitel The Palm operates within a robust framework of sustainable practices implemented across all resorts by parent company, the Accor group. Planet-21 – the group's sustainability management plan and environmental policy – incorporates sustainable water and energy management, air quality and waste management, as well as awareness and employee buy-in.
The hotel has a sustainability committee with a representative from every department. The hotel is the only resort within the Accor group to have received three prestigious certifications for its sustainability; Green Globe certification for resort operations with 87% compliance standards, ISO14001:2004 for commitment towards sustainability and Gold level within Planet-21.
Highlights of the resort's successes include its energy management – almost 50% of its hot water is provided from roof-based solar panels, and almost 1,000,000 kwh/year in energy consumption has been saved by an energy-efficient retrofit and replacement of lighting with LED – and recycling, with some 20% of waste diverted away from landfill.
4 stars – Radisson Blu Media City
Awaiting
3 stars – Suite Novotel Mall of the Emirates
Another member of the Accor group, Suite Novotel Mall of the Emirates has implemented Planet-21 since 2011. The hotel's two main priorities are to strive for zero food waste and healthy, sustainable food, and to move towards carbon neutral buildings.
The hotel cites its key challenges for the coming years as continued development of the waste management policy, continued reduction of energy and water consumption, commitment to its five-year Capex plan on CSR investment and dedication to being answerable to guest expectations in terms of sustainability.
2 stars – Holiday Inn Express Dubai Jumeirah
Holiday Inn Express Jumeirah operates a comprehensive energy saving programme to ensure sustainability. Examples include regular monitoring of the HVAC system – at least three times daily – with a fully detailed checklist; keeping all vacant guest rooms at 24 degrees with low fan speed; optimising of the air conditioning system in public areas overnight; cleaning and maintenance of solar panels and chiller condensers; daily monitoring of electrical readings to quickly catch any unexpectedly high readings and rectify; and changing of all public area and guest room lightings to LED energy saving lights.
Water management measures include maintenance and monitoring of the hotel potable water pressure; use of only approved water saving outlet items; maintenance and monitoring of all water systems for leaks and damages, with immediate rectification; and daily monitoring of readings from the main meter and sub-meters, with comparisons to previous years.
The hotel also holds regular meetings with its Green Team – including all department heads and supervisors – to discuss opportunities for energy and water saving, and any rectifications required for wastage, department best practices and results.
1 star – Al Arraf Hotel
Awaiting
Hotel apartments deluxe – Savoy Suites
The Savoy Suites has implemented sustainable practices after a SWOT review – strengths, weaknesses, opportunities and threats – considering the benefits in three sectors; environmental, social and economical. Four case studies apply;
The hotel aimed to utilise the waste air conditioned air lost through bathroom exhausts, diverting it back to the condenser unit of the chiller plant thereby improving efficiency with minimal costs. So far, the property has achieved an energy saving of 54,000 kwh and a carbon reduction of 32,000kgs. There was also an 3% energy reduction for the air conditioning plant.
A sun shade was required around the air conditioning plant to prevent direct sun hitting it, yet still allowing wind to pass through as necessary for the plant unit. This was implemented in conjunction with the waste air utilisation initiative above.
It was decided to retrofit a lower capacity pump modified with VFD – variable frequency drive – to circulate chilled water for the air conditioning plant during winter, with the original pump only in use in the summer. This has resulted in an energy saving of 64,800kwh and a carbon reduction of 38,800kgs. An over-target 50% reduction of energy for the chilled water pumps was also achieved.
It was also decided to use heat pumps instead of electrical heaters to warm the water for the swimming pools. An energy saving of 60,040kwh and a carbon reduction of 40,824 was achieved, with an over-target energy reduction of 87%.
Hotel apartments standard – Savoy Central Hotel Apartments **does the above refer to both properties? The hotel only sent one document over**
Guest house – Al Khail Guest House
Awaiting
Desert camp – Arabian Adventures
Arabian Adventures operates Desert Safaris within the Dubai Desert Conservation Reserve. The organisation aims to control emissions from petrol, diesel, LPG, charcoal, camels and waste water, as well as electricity, waste, air travel, contractor travel and construction, with a target of reducing annual emissions intensity by a minimum of 2.5% per annum to achieve a total of 10% by the fifth year in its sustainability programme. Initiatives include offering a 'green car' option to tour guests, the use of fuel-efficient vehicles throughout operations, driver training to ensure fuel efficient driving, a review of procurement procedures to ensure vehicles are fit for purpose, and to utilise backtrack monitoring technology to monitor and optimise efficient driving behaviour.
Sustainability Champion – Mr Abdul Quddus Sheikh, Armani Hotel Dubai
Please see our feature on page **insert page number**
Best Green Team – TIME
Awaiting
Conservation champion – ACCOR Hotel Services Middle East
Awaiting
CSR Record Holder – Ibis Novotel Adagio Al Barsha
Ibis Novotel Adagio Al Barsha operates an extensive CSR programme with many facets supporting local communities, within the Accor group's Planet-21 sustainable development initiative. Planet-21 addresses six main areas associated with the environment and community; people, guests, partners, community, food and beverage and buildings. The hotel's main goals are to continue raising employee awareness of sustainable development, and continue participating in events that raise such awareness both for employees and guests.
A number of initiatives are currently underway. Food is donated to labour camps through Give A Little, Help A Lot with Tarahum charit; some 208kg of clothes and linens were donated to Emirates Red Crescent; the Soap For Hope initiative involved a live demonstration of the soap recycling process, with the hotel recycling used soap so it can be donated to the needy; the Clean Up The World campaign aims to instil a sense of collective responsibility through a regime of public area clean-ups; local special needs centres are supported by activity days with Ibis employees; and staff education about the local culture is promoted through visits to places of interest such as the Sheikh Zayed Grand Mosque and Etihad Museum. Furthermore, the hotel actively promotes health and wellbeing of both staff and guests through a comprehensive programme of education, as well a the organisation of free check-ups including eye health. Regular blood donation campaigns are also organised.
Green Procurement Patron – Fairmont The Palm
Fairmont The Palm makes every effort to use local suppliers for as much of its procurement as possible, including Al Accad, Ripe and Barakat. Where feasible, it also works with eco-friendly suppliers, including Printpac, Tabet Group and Ecolab. The hotel also ensures procurement activities include the reduction, reuse and recycling of materials in the process of purchasing, and materials are purchased from local or green partners. It operates a comprehensive supplier compliance policy and procedure, with regular audits and and inspections to evaluate supplier compliance.
Best Retrofit Implementation – Fairmont The Palm
Fairmont The Palm implemented a new digital asset – Building Information Modelling, or BIM – to help identify high consumption areas and allowances for potential energy conservation within the property. This energy model forecasts accurate savings per measure, as well as energy used during the baseline period and future use. BIM is able to simulate all 8,760 hours of the year and understand specific consumptions of systems, equipment and spaces in the venue based on occupancy, set points, cooling and weather.
The strategy used for reduction of the asset's energy consumption and carbon footprint involves the optimisation and control of air conditioning based on guest demand. Only consuming the required energy at any given time has resulted in substantial cost and energy savings, with the energy savings contributing to a lowering of the hotel's carbon footprint.
To date, 9,000MWh savings have been achieved, the equivalent of removing 4,500 metric tons of carbon dioxide from the atmosphere.
Renewable Energy Leader – Platinum Heritage
Platinum Heritage has been using solar energy at its camps since 2012, with some 70% of the camps' energy demands – including lights and refrigerators – being met by renewable energy. The organisation's managing director has acted as a guest speaker for DCTM, participating in talks about sustainable tourism and speaking about the elements required to run a sustainable, responsible business within sustainable tourism. Platinum Heritage also participates in government and private sector initiatives related to renewable energy, and educates hoteliers and tourism companies on preserving the local culture, supporting local communities and contributing towards desert conservation.
Photo Credit – https://cache.marriott.com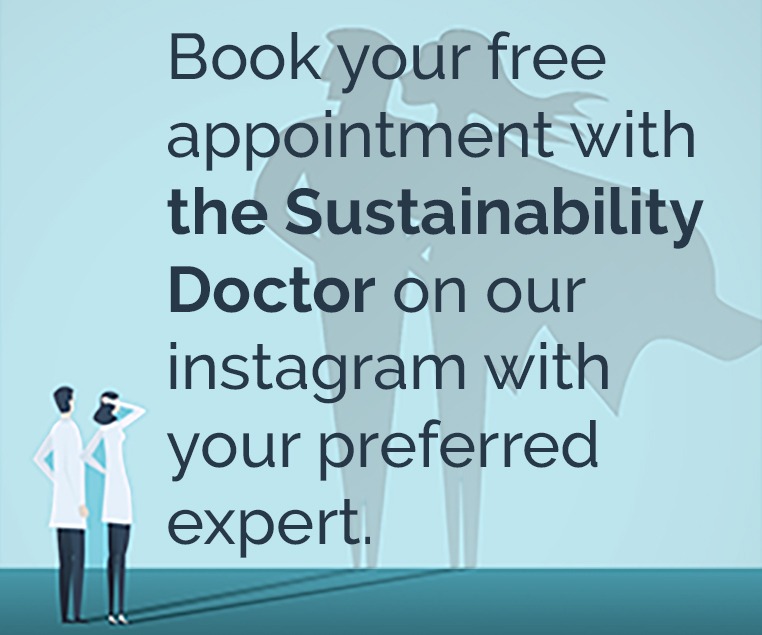 Recommended Articles.
Twitter Updates
Instagram Updates