I am The Sustainabilist
I am The Sustainabilist, Tourism
Tagged with:
#budget
,
#gogreen
,
#greenisgood
,
#holidays
,
#luxury
,
#startthechange
,
#sustainableliving
,
#travelers
,
ecotourism
,
Hotels
,
lifestyle
,
sustainabilist
,
sustainability
July 5, 2018, 1:40 pm
Sustainability was instilled in us as children, by our parents, when we grew up.
In how we consumed water, in how we only ate what was enough for us, right across our society. We were very focused on avoiding excess. One of the key things that taught me the initial steps of considering the environment was taking care of my father's palm trees; he would tell me about how past generations used different aspects of the palm tree – the sap, the bark, the leaves, the pellets of the dates – and about how everything had a use. I've seen people make brushes out of palm tree, plant the pellets to grow new trees, use the be used. That was my start, but my main opportunity came while working in DTCM in 2014. When the UAE won Expo 2020 and His Highness Sheikh Mohammed began establishing the agenda in relation to sustainability, I was assigned the responsibility for looking at the sustainability of the sector and I started investigating sustainability, the different aspects of it. It was a new challenge for me, and a very interesting challenge. And the biggest challenge for me was to work out how to get people – and entities – to adopt new ways of working, changes, to turn talk into action. It's easy for people to change a few lightbulbs and feel good about themselves, but we all know sustainability involves much more than that, and it was my role to see that high-level changes resulted in real changes in our organisation.
I always tried out whatever we were considering on myself.
I think I was the first person in our organisation to own an electric vehicle. I saw the difference, in the simplest form, in terms of quality of life. I didn't have to smell gas fumes, I didn't have to stop at the gas station. I had a much quieter life. I began reducing the amount of water I consumed at home, and it opened my eyes. Now, when I stop at the grocery and I'm given a plastic bag, I frown; I think I'm converting into that hippy! But would I say I'm completely there? No, I wouldn't. I'm not a complete role model of sustainability but I do believe if every single person just does 10% of what they could do to contribute towards sustainability, it's going to be a game changer. Don't have a paper cup every time you go to Starbucks; take a reusable one, or use the mugs they provide. You don't have to ask for a bag when you buy small items. There are many things you can do. Why take a 20-minute showers? Don't keep the water running while you're brushing your teeth. Little things can add up to staggeringly big things.
Eco-tourism is a subject very close to my heart.
I believe at the core of eco-tourism is the establishment; hotels, other tourism stakeholders. Recently I was moved by the death of the last rhino, the last of its kind, and this happened during our time. Every year there are many species that become extinct, probably some we don't even know about. We are not a special case here in the UAE; the Arabic leopard was prevalent here in the Arabian peninsula, and it died away. I'd hope that our current policy of creating sustainable eco-tourism would have a lasting legacy in protecting the Dubai flora and fauna. Development has a dark side, and that dark side is usually incalculable. If we can create an eco-tourism policy that protects our wildlife, that would be a lasting legacy and a contribution I would love to see become a reality. As a public servant, that's my ultimate objective improving the quality of life for residents of, and visitors to, Dubai. We want people to enjoy the outdoors, and that means we need to look at real changes in the drivers of pollution.
I'm excited about the future of sustainable tourism in Dubai.
We have created different solutions for hotels get themselves on the right track towards sustainability. We have established a carbon calculator that captures the data on consumption in order to come up with strong insights about how we can create change. It's a very interesting engagement and the good thing here, which is quite overwhelming, is the change which the whole word is moving towards, the general brief on the effect of global warming, everyone's on board.
I think sustainability in Dubai and the UAE is going in the right direction.
All of the components are there; the new generation wants to add value and be part of a positive story. They think about excess, about what they're doing. They know they need to be more responsible. With the alignment of key government entities, the vision of sustainability is cascading down. Knowing how committed all these entities are keeps us motivated. It doesn't matter if you're a resident, tourist or local; you have a role to play too. It's a global weather system; what we do here affects people elsewhere and vice versa.
Photo Credit – www.lonelyplanet.com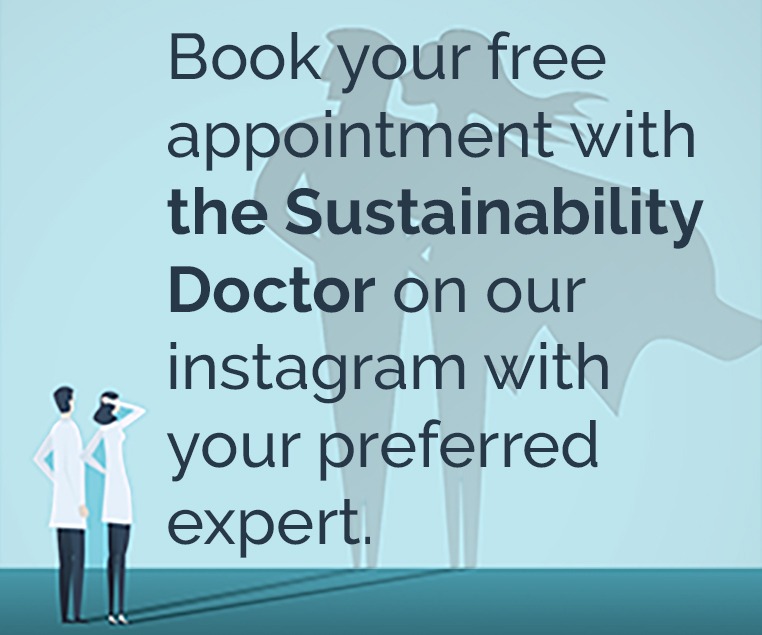 Recommended Articles.
Twitter Updates
Instagram Updates