EAD and ENGIE Use Drone Technology in Mangrove Rehabilitation Project
Environmental Conservation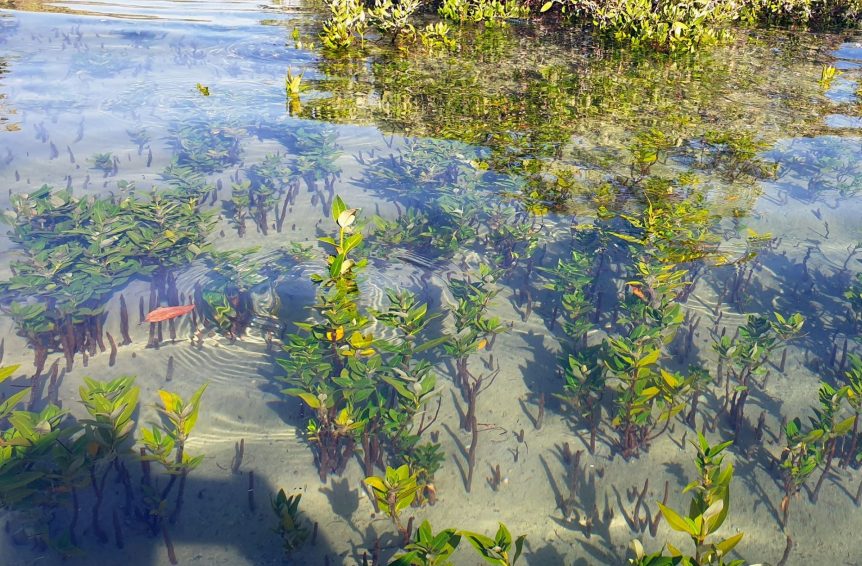 The project uses drone technology to help rehabilitate areas of Abu Dhabi's mangrove habitats
November 19, 2020, 5:45 am
The Environment Agency – Abu Dhabi (EAD) is partnering with the global utility company ENGIE who is sponsoring the launch of the first phase of the "Blue Carbon" Environmental and Social Responsibility project that uses drone technology to help in rehabilitating areas of Abu Dhabi's mangrove habitats, demonstrating the benefits of government and the private sector working together to preserve our environment.
This pioneering initiative will use specialized, custom UAE-built drones and rigging to plant thousands of mangrove seeds near ENGIE's Mirfa plant in Abu Dhabi, as well as monitor their growth over the year.
Mangroves are abundant along the coastline of the emirate of Abu Dhabi and are vital in the storage of blue carbon – the term for carbon captured by the world's oceans and coastal ecosystems, including sea grasses, mangroves, and salt marshes. Though much smaller in size than the planet's forests, these coastal systems sequester carbon at a much faster rate and can continue to do so for thousands of years.
The UAE based Unmanned Aerial Vehicle environmental analysis company, Distant Imagery, created high accuracy mapping and site analysis tied to tidal change, and also worked with EAD's experts on a scientific review of the four different potential sites, with Mirfa lagoon being chosen which is located near ENGIE's Mirfa power plant. Distant Imagery will use its self-engineered drones and seed dispersal rigging to plant of at least 4,000 mangrove seeds using scientific best practices by December. Continued site monitoring will evaluate the carbon storage of the rehabilitated area as well as the ecosystem services they provide.
The project, which showed outstanding results it is early stages, is sponsored by EAD who is responsible for hosting the site, providing scientific expertise and undertaking a comprehensive technical review. Upon completion, the Agency will evaluate the entire project at large. ENGIE is hoping to be able to contribute to the enhancement of UAE's coastal environment and ecosystem through this project, ensuring the protection of our natural world as well as taking further steps to reduce the amount of carbon dioxide released into the atmosphere.
Ahmed Al Hashmi – Acting Executive Director for Terrestrial and Marine Biodiversity at Environment Agency – Abu Dhabi said: "We are very pleased to be rehabilitating mangroves using drone technology in this world-first project. Using the latest technology in our environmental endeavors are core to what we do. Similarly, we are consistently propagating different species and the Blue Carbon Project is another example of that."
Al Hashmi added: "Partnerships are always a great contributor to the success of any project, and by collaborating with ENGIE we are certain that we will achieve the desired results, with the common goal of conserving the environment while being pioneers and leading by example at the same time. Rehabilitating mangroves for the sequestration of carbon is one of the methods used to combat climate change and EAD are always dedicated to that cause."
Florence Fontani, EVP, Strategy, Communications & ESR at ENGIE Middle East, South & Central Asia and Turkey (MESCAT), said: "Providing innovative and environmental-friendly solutions to deliver Power, Water and Services is at the core of ENGIE's purpose. The Blue Carbon project is fully in line with our commitment to address environmental issues, hand-in-hand with our local partners. I would really like to express my gratitude towards the Abu Dhabi Authorities who support our initiative and who are playing a key role for the realization of this project. We are very proud to bring ENGIE's expertise and solutions to this groundbreaking initiative, which will contribute towards preserving the coastal ecosystem of the United Arab Emirates."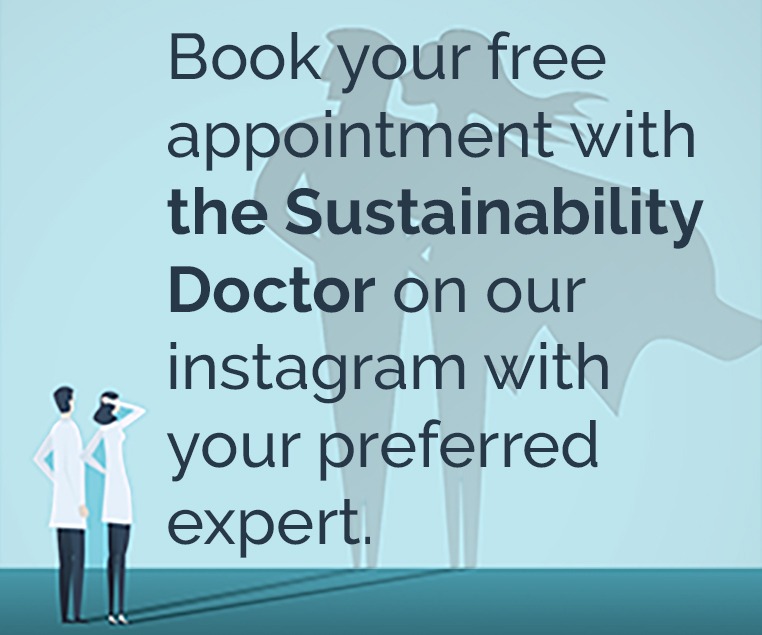 Recommended Articles.
Twitter Updates
Instagram Updates