From Potato To Packaging
Disruptor/SME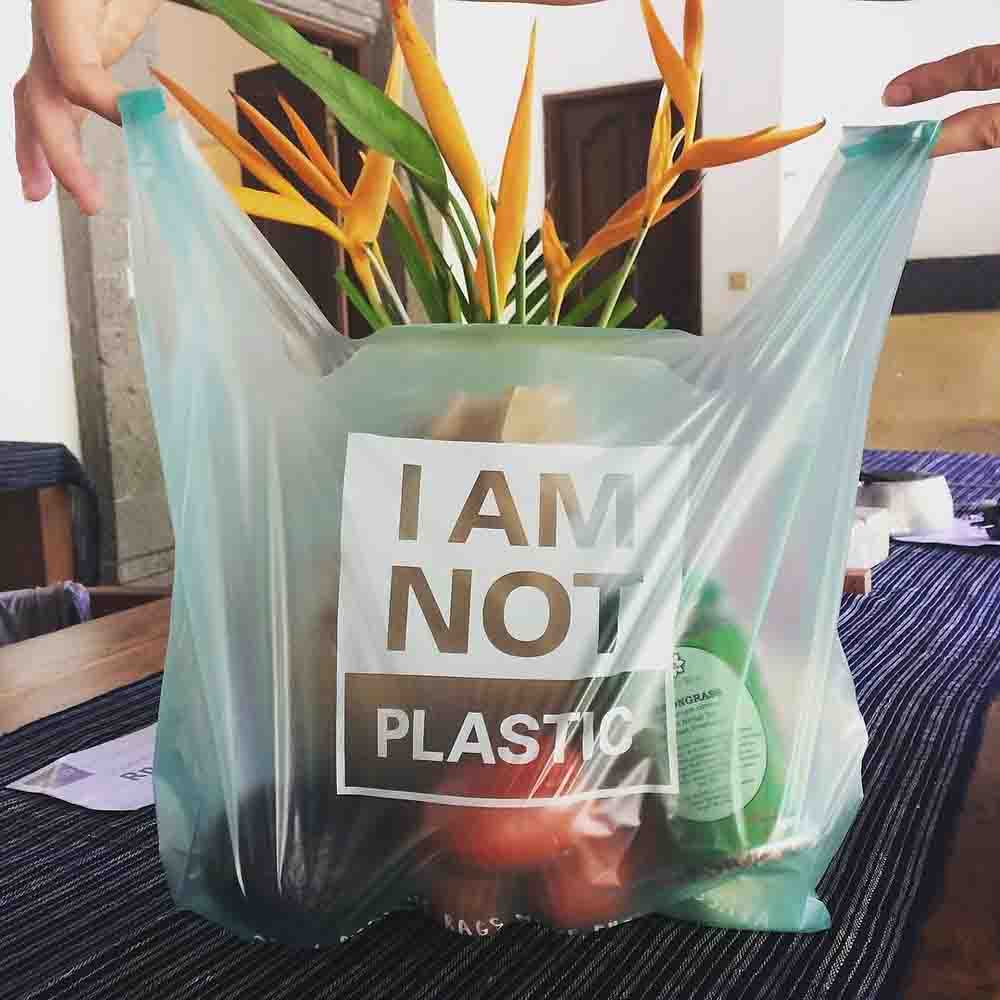 Tagged with:
#change
,
#creativity
,
#cuttingedge
,
#gogreen
,
#greenisgood
,
#startthechange
,
#sustainableliving
,
biodegradables
,
future
,
packaging
,
plastic
,
sustainability
,
technology
July 5, 2018, 9:39 am
How did Avani start and what is the idea behind it?
Established in 2014, as a Bali-based social enterprise, AVANI first aimed to help rehabilitate the island of Bali by offering 100% sustainable disposable packaging solutions and compostable plastic alternatives to combat the concerning condition of Bali's beaches and sea due to the impact of plastic waste. This inspiration led AVANI's founders to produce bio plastic products that are practical, durable, fully decompose, non-toxic and therefore safe for living organisms to the countries hospitality and retail industries. AVANI's most famous product the AVANI Bio-Cassava Bags are 100% natural, biodegradable, compostable, recyclable, certified non-toxic, dissolve in water and are proven to be harmless when consumed by animals.
Developed through years of research, AVANI has evolved to become a one-stop-shop solution for eco-friendly packaging needs not only in Bali, but also internationally, with AVANI Middle East launched in the UAE in late 2017 to provide this revolutionary product range to the region.
AVANI's brand name is derived from the definition of the word "Avani" itself, which means "earth". All of the innovations produced by AVANI come from the earth, are made for the earth, with the aim to protect and sustain the earth. It is AVANI's aim to reduce the accumulated plastic waste resulting from human activities anywhere around the world, with the notion of REPLACE by providing products that use ground-breaking technology using renewable resources made from plants to produce alternatives to plastic products.
Tell me about your plant-based packaging – what is it made of, how does it work?
AVANI's products use technology that only uses renewable resources made from plants to produce alternatives to plastic products. AVANI currently uses three main ingredients to produce its products: Cassava starch for bio-plastics, corn starch as biodegradable, and bioactive thermoplastic aliphatic polyester (PLA) and sugarcane residue as a replacement for Styrofoam – to produce boxes.
Bio-plastic is not something that is entirely new. Since 1990, several European manufacturers have developed bio-plastics made of corn and sunflower fibre. However, if we were to follow their footsteps by using the same ingredients, it will be very costly. This led us to look for a more economical alternative and we found that cassava is an excellent material. Indonesia produces 24 to 25 tons of cassava annually, higher than the demand. We use industrial-grade cassava flour, which is widely used in farming, instead of the unprocessed product. The flour itself can be categorised as a by-product due to the lack of nutrition content.
How do you keep your packaging production sustainable from sourcing products, to transporting them to sale points?
AVANI Middle East's long-term plan is to open a factory here in the UAE to produce our AVANI Bio-Cassava Bags. Currently our products are shipped by sea which is the most economically viable way to reduce our carbon footprint, whilst still be able to supply these products to the UAE.
What are your corporate sustainability goals for 2018 and beyond?
We are also talking closely to a number of non-profit organisations, including WWF Middle East, to establish mutual beneficial projects on which to work together which we will be supporting throughout 2018. Ultimately our aim is to support the UAE in its goals for sustainability by providing a solution previously not available before.
What are the costs of production comparing plant-based packaging to current plastic and Styrofoam packaging for example? Can you keep the costs down enough to make it a more attractive solution to plastics?
The cost of biodegradable alternatives has been significantly reduced over the past few years, whilst the cost was 20 to 30% higher than regular petrol based plastic, this gap has decreased and production costs for biodegradable items are more economically viable. If you also count the environmental cost of how long it takes for plastic to disintegrate, and the fact we already see a growing demand for biodegradable products, this can surely only lead to an increase in productivity and a decrease in cost to manufacture.
Shopping bags are an awful pollutant, what has been the uptake of more eco-friendly solutions? Are you targeting local/regional supermarket/hypermarket brands?
The UAE has for many years shown a commitment towards reducing the use of plastic bags, while oxo-biodegradable bags are available in the UAE, they are increasingly being banned in countries around the world as they are not 100% biodegradable, unlike AVANI's 100% biodegradable solution, oxo-biodegradable bags fragment into small pieces and continue to be extremely harmful to the environment.
Since our launch in the region we have secured a number of orders for AVANI's Bio-Cassava Bags and we are in discussions with some of the leading supermarkets and retailers to switch to our products. AVANI Bio-Cassava bags come in multiple sizes from small retail bags through to large waste disposable bags and can be branded with any company logo.
Convenience is key, previous drives for customers to bring their own bags to a supermarket have not been that successful because people forget their bags, or dont want to pay extra for a re-useable bag, how do you make consumers change their habits and drive the movement for sustainable packaging?
It's all about educating the consumer and driving the agenda for change through building awareness that there are alternatives to replacing bio-plastics and spreading the information to the wider public, whether it be government, media, or education institutions, is crucial. Government and legislation changes are also essential drivers to change.
You are looking at working with hotels, what do you provide for this sector?
AVANI Middle East's Director, Peter Avram has been working in the hospitality industry in the UAE since 1998, and through his extensive experience in the hospitality industry, he became acutely aware of how much waste the industry produces, and went in search of a solution for the UAE and wider Middle East. The solution came through a meeting with Kevin Kumala, Co-Founder of AVANI based in Bali Indonesia, to supply AVANI products exclusively in the Middle East.
Avram has been meeting with Hoteliers throughout the UAE, and a number of orders have been placed by hotels in the UAE so far.
What are your goals for sustainable packaging in 2018 and beyond?
Our goals are simply to offer the UAE and Middle East easy accessibility to a 100% sustainable alternative to plastic products not available in the UAE, or Middle East, previously. As we look towards Expo 2020, we believe the requirements for AVANI's range of products which includes our BIO-Cassava Bags: Bio-Pla cups and straws; Bio-paper cups, bowls, and straws; Bio-Bagasse take away boxes; and bio cutlery is only set to increase.
Photo Credit – www.avanime.eco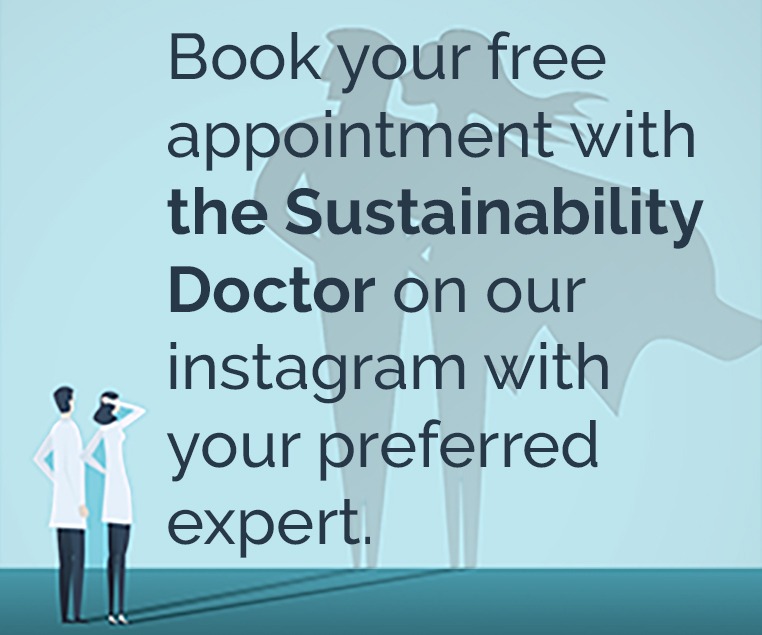 Recommended Articles.
Twitter Updates
Instagram Updates