Interview with Managing Director of Tetra Pak Arabia
Interviews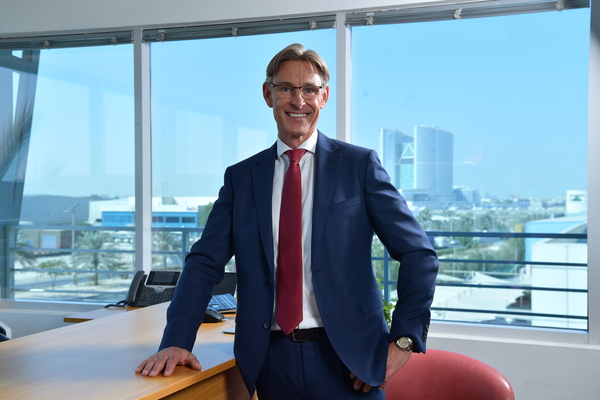 Niels Hougaard, Managing Director, Tetra Pak Arabia
January 7, 2022, 5:42 am
What role does packaging service providers, such as Tetra Pak have in supporting sustainability in the F&B industry? 
On the one hand, food packaging is a key factor of feeding the world's population as, if properly used, it helps keep food safe, nutritious, tasty and available for people everywhere. On the other hand, it can have significant impact on our planet's limited resources and climate, pointing towards a trade-off between people and the planet.
Sustainable food packaging solutions can make a difference, help feed a growing population while mitigating climate change and addressing other environmental concerns.
At Tetra Pak, we are aware of our role in this equation, this is why we launched "Go nature. Go carton.", a campaign through which we pledge our ambition to deliver the world's most sustainable food package, that not only meets the needs of the food industry and consumers but also has a reduced impact on nature and the climate.
What is the most sustainable form of food packaging in the market?
The ideal food package is a package that takes into consideration the basic needs of people, while keeping food safe and the planet unharmed.
At Tetra Pak, our approach to sustainability is shaped by our brand promise: PROTECTS WHAT'S GOOD™. We bring this promise to life by committing to protect food, to protect people and to protect our planet.
Our ambition is to deliver the world's most sustainable food package and we are committed to a low-carbon circular economy. To that end, we are accelerating our efforts as we pursue our vision of the ideal beverage carton: a fully renewable and recyclable package.
On average, more than 70 percent of our packaging material is made from long, strong paper fibres that can be recycled several times. The thin layer of polymers – or plastics – in our beverage cartons can be blended with other polymers and turned into new products, such as roofing tiles, crates, carton boxes and more.
At Tetra Pak our ambition is that all packages are collected, recycled and never become litter. To achieve that, we are working collaboratively across the recycling value chain to design for recycling, drive consumer awareness and engagement, support collection and sorting, expand recycling capacity and solutions, grow recycled material use and applications. We have an open approach to partnership and collaboration, working with food manufacturers, municipalities, recyclers and other stakeholders across the industry.
To ensure that our materials are sourced responsibly and sustainably, we are working to voluntary sustainability standards, such as those from the Forest Stewardship CouncilTM (FSCTM)[3].  100% of our packages are FSCTM-certified, meaning that the forests where we source our raw materials are managed in a way that protects biodiversity and ensures renewability.
We are also contributing to a low-carbon society by striving to minimise impact across our entire value chain. We are protecting biodiversity, and establishing water stewardship, by working with our suppliers and through third-party verification. In addition, we are working to optimise our own operations and, through our solutions and services, those of our customers. And finally, we are promoting recycling and circularity, through our own activities and through partnerships worldwide.
What is the volume of Food packaging waste in the Middle East? How is Tetra Pak  tackling this issue?
According to HSBC-EY Food for the Future Report, the average annual amount of food waste is estimated at 427 kg per person in KSA, 197 kg per person in the UAE and 73 kg per person compared with the 95-115 kg average per person in Europe and North America. The same source stated that the Saudi Grains Organisation noted that 33% of food in the kingdom is wasted, costing the economy US$ 10.7 billion. In the UAE, it has reached US$ 4 billion.
GCC countries have initiated several programmes to educate consumers on the importance of recycling and sustainable consumption habits.
A BCG report shows that the challenge for the region's governments, business community, and civil society is to translate climate concern into action with the GCC countries—recycling, reusing, or recovering only around 10% of the plastic and metal waste that they produce, less than the global average of 32%.
Tetra Pak Arabia, as an integrated player in the regional food and beverages industry is pouring tremendous investments and efforts to contribute not only to providing the necessary infrastructure to improve the region's performance in terms of sustainability but also educate consumers on their critical role in the equation.
For example, we have been collaborating with key industry stakeholders in Saudi Arabia to provide recycling solutions for our packages. In 2018, we joined forces Obeikan Paper Industries (OPI), the biggest paper mill in Saudi Arabia and one of the biggest in the middle east, that produces 180 thousand tons of duplex board annually, to recycle used beverage cartons in Saudi Arabia, turning them into valuable raw materials for new products. This year, we have also signed an agreement with Saudi Top Plastic (STP) Factory, one of the leading plastic recycling plants in the region, to recycle 'Polyethylene and Aluminum Polymers' resulting from recycling our used carton packages.
We have recently partnered with the Swedish Pavilion at Expo 2020 Dubai to engage the World's Greatest Show's 25 million visitors to take simple actions for a sustainable future such as using less water, decreasing waste, recycling and reusing more, and opting for carton packages. Through a video featured on its website www.tetrapak.com/expo2020, dedicated to Expo 2020 Dubai, we invite adults to take action and make a promise for a sustainable future.
Recently, Tetra Pak launched "Go nature. Go carton.", a global campaign through which we pledge our ambition to deliver the world's most sustainable food package, that not only meets the needs of the food industry and consumers but also has a reduced impact on nature and the climate.
What is your sustainability strategy in the region?
At Tetra Pak Arabia, we believe that the economy of the future must be circular and low carbon with a minimum climate impact across the entire food value chain. We are working to achieve this by delivering solutions with the lowest carbon footprint and highest efficiency, minimising the environmental impact on our own operations and working with partners to address the end-of-life of our products.
Above all else, to be successful in creating a low carbon, circular economy in the food and beverage industry, we depend on the power of collaboration. We depend on the passion of our people and our tradition of innovation, dedication and problem solving by pulling in different perspectives from our global network of engineers, food experts and technicians. We depend on our customers to take bold steps with us. And we depend on partnerships across industries, governments and NGOs.
As a company committed to doing good – by consumers, customers, employees and society – sustainability is one of our biggest values and a critical component in the legacy we want to leave behind. Advances inspired by sustainability have helped us build success in our business and drive innovation for the food and beverage industry. Innovations such as aseptic solutions, e-beam technology, fully renewable packaging, and low-carbon operations showcase how sustainability has always been at the core of who we are and what we do.
How does it support Tetra Pak's global sustainability goals?
All our sustainability efforts including partnerships with the region's governments, and industry stakeholders, as well as engaging end-users in the region, are focused on achieving this goal.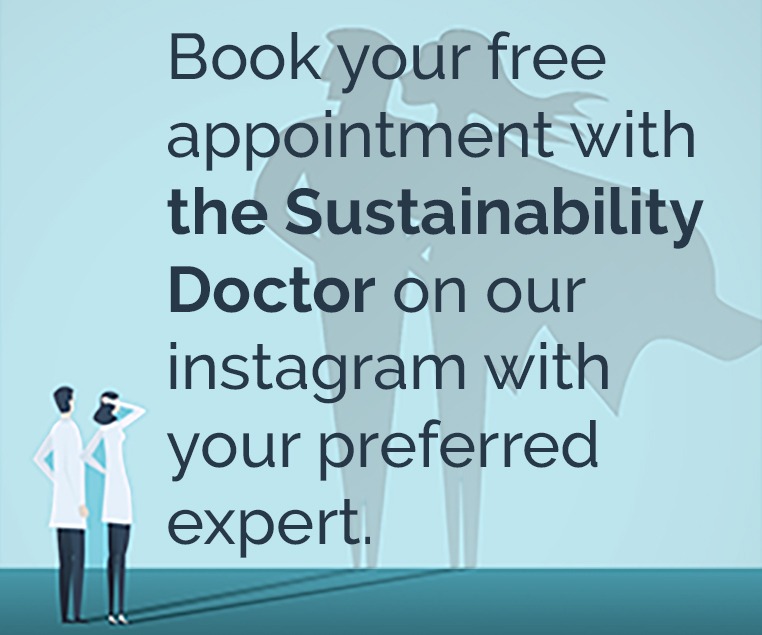 Recommended Articles.
Twitter Updates
Instagram Updates