L'Oréal's Alexandra Palt on the Group's 2030 Sustainability Targets
Sustainability Targets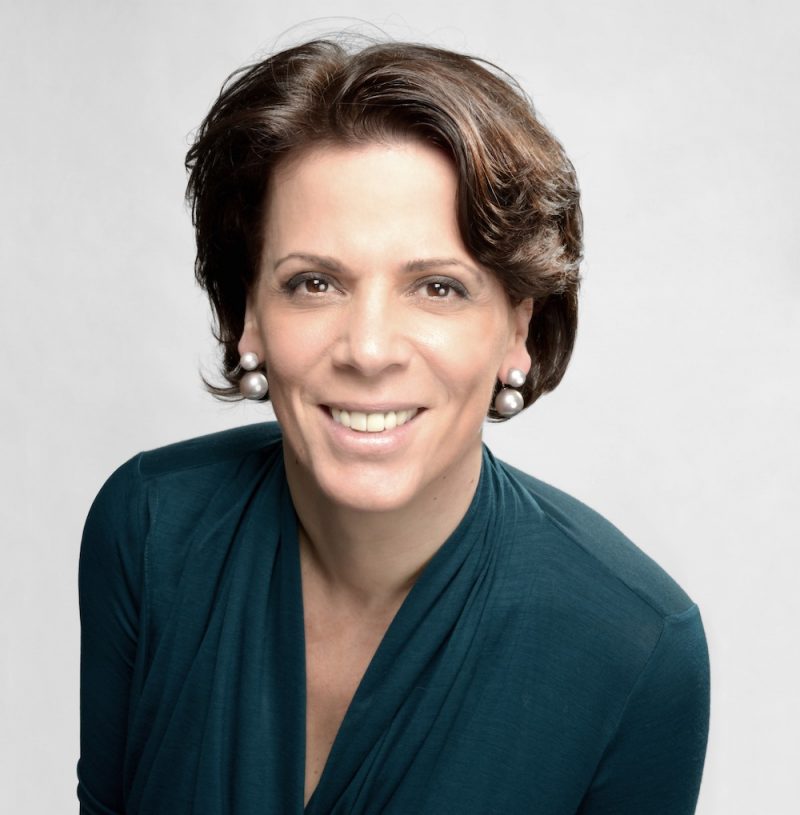 Alexandra Palt, L'Oréal's Executive Vice President, Chief Corporate Responsibility Officer and Executive Vice President of the Fondation L'Oréal
July 7, 2020, 5:29 am
Tackling climate change and striving for a better future demands swift action at a large and unified scale. "It is important that we omit the corporate logic, but instead focus on the logic of cooperation. The fight against climate change requires mobilization from individuals, governments, businesses and organizations, working together for a better climate and future" Alexandra Palt told The Sustainabilist in an exclusive interview.
Alexandra Palt joined L'Oréal as Chief Sustainability Officer in 2012 and launched the Group's sustainability programme, Sharing Beauty with All, setting targets and commitments for 2020. Today, she is the Executive Vice President of L'Oréal in addition to her role as Chief Corporate Responsibility Officer of the Group.
Ms Palt developed the ambitious Sharing Beauty with All programme which intended to significantly reduce the Group's carbon footprint by more than half this year. Through the strategies implemented, L'Oréal exceeded its targets and saw a reduction in carbon emissions by 80% compared to the baseline year.
L'Oréal has recently announced the Group's sustainability goals for 2030. Ms Palt discussed with The Sustainabilist the factors considered for developing the new sustainability strategy and the need for collective action among all.
---
1. L'Oréal has launched the For the Future Sustainability Plan which commits to respecting the planetary boundaries by setting a series of targets for 2030. Which boundaries will L'Oréal particularly focus on?
The targets are made according to our impacts. Our operations impact biodiversity, water, climate, and resource utilization. As such, these are the areas on which we worked to limit our impact or to keep our impact within the corresponding planetary boundaries. We all have an obligation to tackle the crucial issues of climate change and biodiversity loss in order to maintain an operating space for humanity.
2. What are the specific targets that you have set for these two particular issues?
Our first generation of targets focused primarily on CO2 emissions and we managed to outperform our goals. In 2009 we had imposed the target of reducing our carbon emissions by 50% relative to our 2005 baseline in 2015 and by 60% in 2020. If effect, by the end of this year, we will have achieved more than 80% of carbon emission reduction, which is 20% greater than we had anticipated.
We have greatly surpassed our objectives and in doing so, we demonstrated that decoupling growth and carbon emission is possible. With this in mind, we will continue much further as the targets had been set in an effort to reduce our direct impact, whilst the 2030 targets set for L'Oréal's new sustainability programme will also deal with the carbon emissions of our suppliers, consumers, and clients in order to, in 2030, cut the carbon emissions per finished product unit by 50%.
3. How will you empower consumers to make better decisions in terms of the environmental impact associated with their activities?
Consumer behavior and impact are issues to which a solution will not be readily developed. It will require great efforts, which is why we are focusing heavily on innovation.
There are a lot of opportunities to reduce the environmental footprint of a product and these require innovation and R&D. For example, we can develop shampoos that rinse off faster. When rinsing off is faster, one uses less hot water and, in turn, emits less. We also feel passionately about refillable products as these eliminate the need for purchasing a good with new packaging material and all of the environmental impacts associated with the good's production.
We are currently working on a number of different innovations that will allow the consumer to be part of the journey. Our aim is to help our customers play a part in the sustainability movement and empower them to make optimal choices with regards to sustainable consumption. One of the ways in which L'Oréal is doing this is by showing the environmental profile of products through the Environmental and Social Impact Labelling. This is a new concept that was launched last week in France with the Garnier brand and its haircare products. The impact profile explained on the website includes a score on a scale from A to E, with an "A" product considered as "best in class" in terms of its environmental impacts in its category by considering 14 planetary impact factors.
We are hopeful that, with access to accurate and transparent information on the impact of a L'Oréal product, more and more consumers will make better decisions when making purchases.
4. As L'Oréal makes giant leaps to become carbon neutral, are the Group's competitors following suit?
The Product Impact Labelling system itself is something unique to L'Oréal. However, it is very clear that a lot of companies, including our competitors, are increasingly focusing on sustainability. There is a shared understanding that individual businesses' long-term interests are intrinsically linked with the common interests of everyone. With this in mind, it is important that we omit the corporate logic, but instead focus on the logic of cooperation. The fight against climate change requires mobilization from individuals, governments, businesses and organizations, working together for a better climate and future.
5. Has L'Oréal has been able to make a business case for sustainability?
Of course, we have shown this through our success. L'Oréal has never been more successful than since starting the transformation to reduce the Group's carbon footprint. So, sustainability actually served our success and our profitability. By adopting sustainable practices and a rigorous long-term transformation plan very early on, L'Oréal has demonstrated its preparation for a better and cleaner future, in line with the world's sustainable development. This was also reinforced by our responses to the COVID-19 pandemic. L'Oréal is once again leading the way and has a very clear vision based on science and rational evaluation. We are preparing for a future that scientists warn will include more hardships.
6. Do you experience reluctance from your stakeholders for investing so heavily in sustainability?
Everyone is on board. The majority of leaders all around the world are aware that this is the reality and that something has to be done. The question is no longer "do we need to do something?", we now need to ask "how quickly must we transition to carbon neutrality?". The Group's 2030 goals focus on accelerating this transition.
7. As the head of sustainability of one of the world's largest companies, what are the goals that you have set for yourself in this role?
In roles such as mine, it is essential to be very clear about what you want. I happened to make a career out of this, but I think it was almost accidental. I had not planned to become a director of sustainability. My plan was to serve what I believe in.
I think I was very lucky to work with a CEO as visionary as Jean-Paul Agon, who understood that the issues I work on are those that will determine the future.
What is essential to me is staying truthful and true to your values and always push further, even if that means being considered unpleasant by others. Social change requires transforming habits, and this is never easy.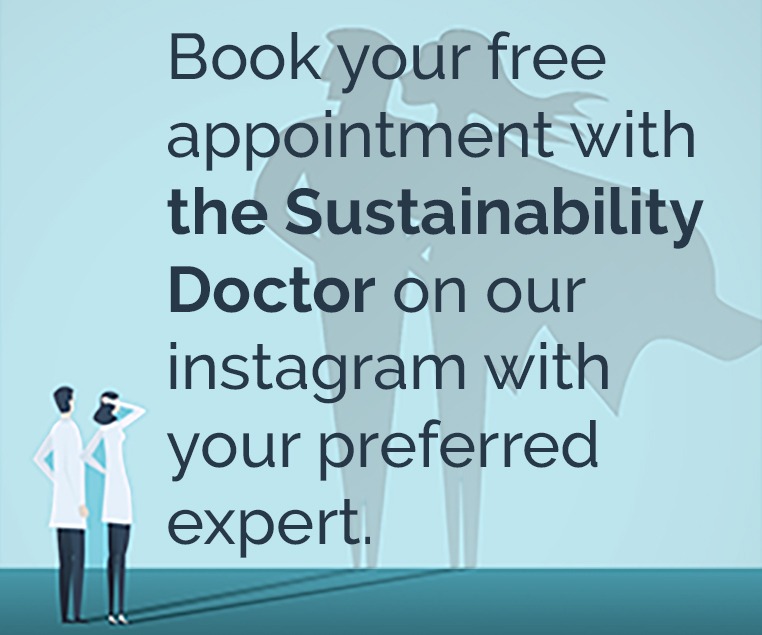 Recommended Articles.
Twitter Updates
Instagram Updates
Instagram Feeds
This error message is only visible to WordPress admins
Error: Connected account for the user thesustainabilistme does not have permission to use this feed type.