Original Style, Responsibly Made
Fashion
September 30, 2020, 4:57 am
For Fall/Winter 2020, Levi's® unveils its most sustainable collection yet. Thanks to a range of different fabrics and fabrications, almost every piece this season moves the needle forward on sustainability for us. In an age of climate change and diminishing resources, putting responsible and ethical worker and environmental practices into place is paramount—and consumers no longer have to choose between looking stylish and dressing sustainably. From recycled materials to innovative new fibers, this collection will make you look good ​and​ feel good about what you're wearing. Let's make things better.
Same denim we love, made with less water
Our Goal: By 2021, 80% of Levis® jeans and trucker jackets will be made with Water<Less® techniques.
To make this collection, we used a variety of innovative processes and materials. First, there's our Water<LessTM technology that uses more than 20 different manufacturing techniques that help us produce the same pair of jeans you love while reducing our water usage. Our mainline also supports sustainable cotton farming and farmers teaching smarter practices while using less water and less harmful chemicals.
Unless you're buying raw denim, your jeans have likely undergone a finishing process. It's the last but most crucial step in denim production, giving jeans a broken-in look and feel from day one. Unfortunately, finished denim uses a lot of water. We're changing that.
In 2011, we established more than 20 different Water<Less® manufacturing techniques, which help us produce the same jeans you love while reducing our water usage. So far, we've saved more than 3 billion liters of water (and recycled another 5 billion liters).
So what does a Water<Less® technique look like? Instead of washing denim with fabric softener to create that worn-in feel, we might tumble jeans with bottle caps and golf balls, taking the water out of the wash altogether — and saving up to 96% of it during the finishing process.
Saving water is more important than profits. That's why we invited other apparel companies to our Eureka Innovation Lab – so they could learn how to implement our Water<Less® practices in their own factories.
We're also fighting the global water crisis on other fronts. By 2030, an estimated 45 cities worldwide (that's nearly 470 million people) will be categorized as high-stress – which means the demand for water is higher than what's available. So we're moving from a global to a local approach when it comes to our manufacturing facilities, adjusting our water usage in cities where H2Ois harder to come by.
Additionally, our 2025 Water Action Strategy focuses on conservation in areas experiencing high water stress, to bring greater resilience to our operations and communities and watersheds in places where our products are made. Our factory in South Africa, for instance, worked with the city of Cape Town to complete a project enabling us to use only recycled water in manufacturing, preserving local freshwater supplies. Our goal is to reduce water we use for manufacturing in high-stress areas by 50% and have 80% of our factories and fabric mills becoming distinguished Water<Less™ facilities, which means they'll have water-saving guidelines.
Using sustainable cotton
The apparel industry uses three-fourths of the world's cotton, and 90% of Levi's® materials come from this plant. That means your jeans are literally made from the ground up.
Cultivating any plant takes a lot of effort. Tens of millions of farmers rely on cotton for their livelihood. The world's cotton also requires billions of tons of fertilizers, pesticides, herbicides and billions of gallons of water. It creates quite a large environmental footprint. That's why we're aiming to change the system and ensure the cotton we source is grown more sustainably.
Enter the Better Cotton Initiative. This method teaches millions of farmers smarter farming practices, such as how to grow more cotton while using less water and less harmful chemicals. They learn to grow more from less, which enables increased pay. And better pay for farmers means they can invest more toward things such as more in education for their kids and food for their families.
As a founding member of the Better Cotton Initiative, Levi's® is one of many companies catalyzing a revolution that aims to make cotton a more sustainable commodity. Large-scale positive industry change? That's something we can get behind.
Today, more than 1.5 million farmers benefit from the Better Cotton Initiative. By 2020, more than 5 million farmers will grow Better Cotton, making up 30% of the world's cotton supply.
Levi's® products mirror this transformation. Today, we source more than 30% of our cotton more sustainably. By 2020, 100% will be more sustainably sourced, most likely from farms producing sustainable cotton (Recycled cotton and organic cotton are in the mix, too). Our goal is to keep sparking change, that way our production and sourcing methods become better for farmers and better for the planet.
We are repairing, reimagining and recycling
Repair: Give your jeans a second life.
Jeans only get better with time, so keep yours for as long as possible. Think twice about throwing out damaged denim: Levi's® Tailor Shops can extend the life of your jeans by patching up rips, mending hems, replacing buttons and more. Hold on to your Levi's® longer. You're helping the environment—and giving your denim a little soul.
"We recognize that the apparel industry is very resource-intensive. Way too many garments end up in landfills. One thing that's really beautiful about our jeans is that they stay around for generations. They become vintage treasures." —Una Murphy, Levi's® Senior Innovation Designer
Reimagine: Love what you wear. Live with it longer.
Everyone has a favorite pair of jeans—lovingly worn and torn. When "torn" becomes "tattered," your jeans still aren't done. Our expert tailors can transform the workable scraps into shorts. Shorts into wallets. Wallets into patches. Or (almost) anything you dream up. Feeling crafty? Repurpose old denim by following our DIY projects on the Levi's® blog. It's eco-friendly shopping in your own closet.
Recycle: Keep your denim out of landfills.
Jeans are super durable, which means they can live many different lives. Never throw out pieces you're done with. In partnership with Emirates Red Crescent, you can drop your jeans off at Yas Mall, Abu Dhabi, Mall of the Emirates, Marina Mall & Mirdiff City Center in Dubai for 25% percent off on a new pair until the 5th of October. You can also take "recycling" in another direction, turning your clothes into instant vintage for someone else. Donate your jeans to a second-hand shop. Pass them down to your kid brother—or save them for your newborn daughter. Anything but throwing them away.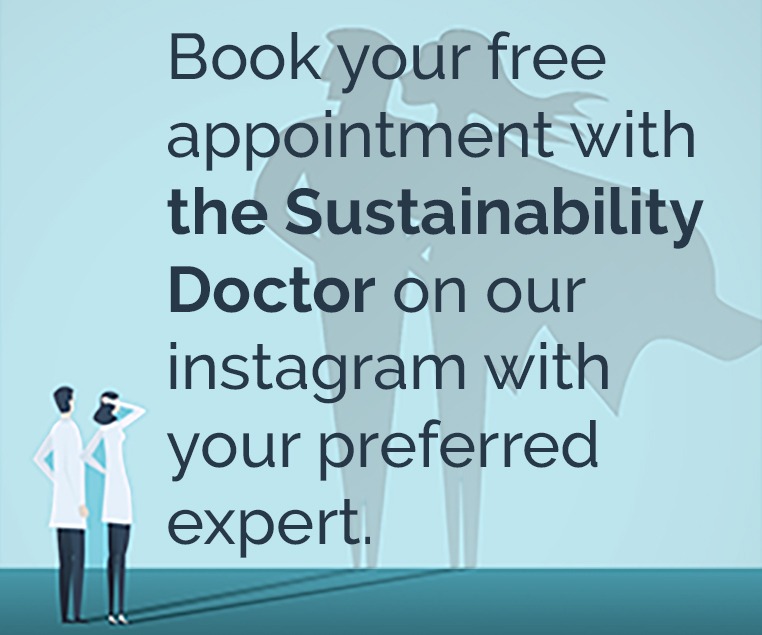 Recommended Articles.
Twitter Updates
Instagram Updates