Pedalling Sustainability
Transportation/Logistics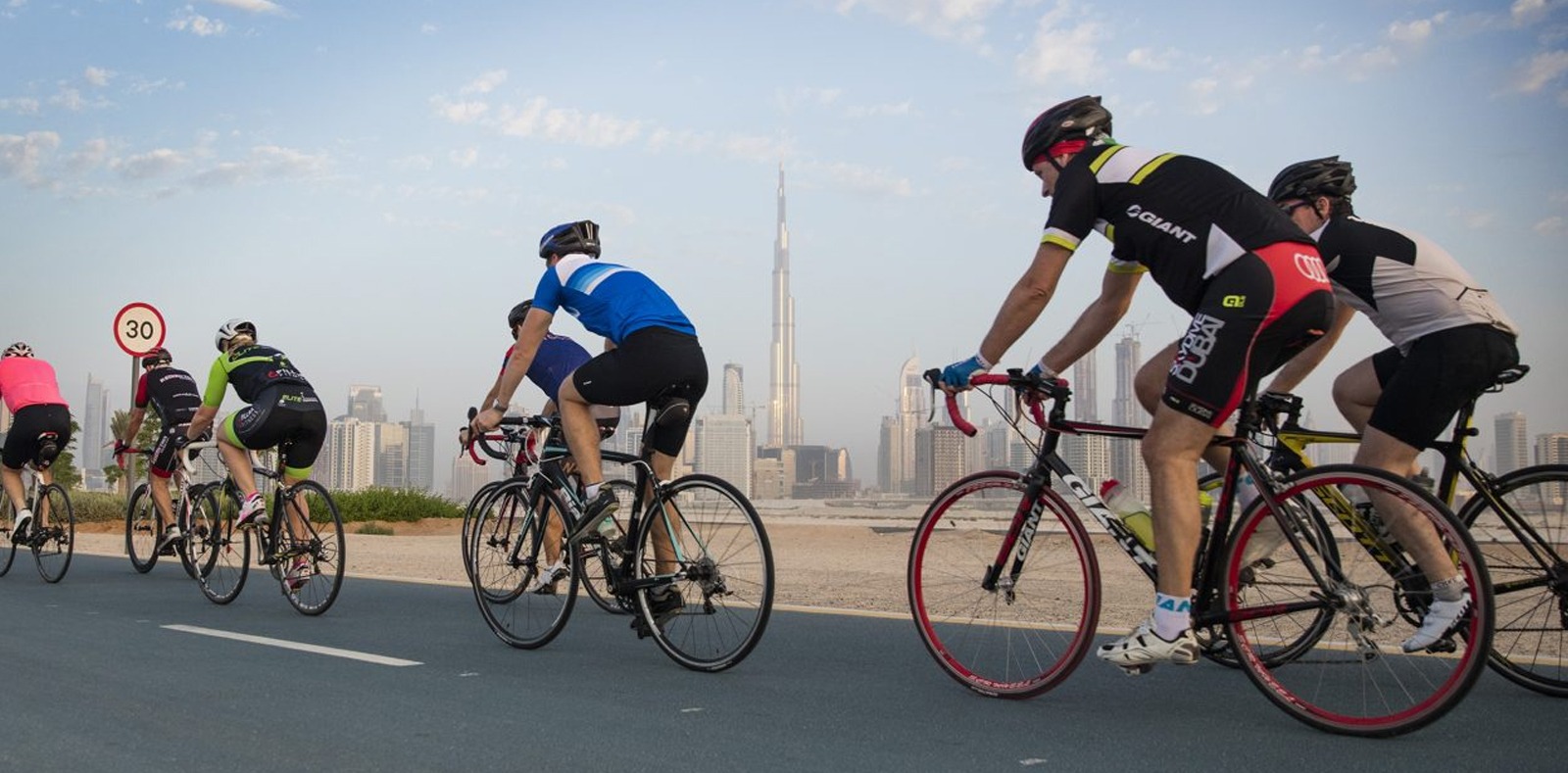 Tagged with:
#access
,
#connected
,
#drive
,
#gogreen
,
#greenisgood
,
#private
,
#public
,
#startthechange
,
#sustainableliving
,
cycling
,
mobility
,
sustainability
,
Transport
July 1, 2018, 1:43 pm
"During the summer, the heat is unbearable. But yet we do see men on motorcycles, so why not bicycles?"
With everything from converted camel tracks to new state of the art cycling tracks, there's a palpable boom in cycling events and businesses growing around the city's mission to encourage a more pedestrian environment.
"Dubai isn't a pedestrian city right now, but I certainly hope this changes as cycling culture continues to grow in our region," says Amber Mirza, doctor, personal trainer, and founder of Pedal Uprising in Dubai.
Among its many benefits, cycling provides an efficient way to shed unwanted weight and build up fitness. "It gets all the blood flowing and circulating and is known to be a terrific stress buster and mood stabilizer," explains Mirza. "A vigorous bike ride leaves you feeling very calm, and it's also easy on the knees. And one can't forget the importance of sunlight and fresh air."
The Business of Bicycles
According to Mirza, there has been a huge uptake in businesses catering to cyclists and athletes.
Many outlets around Dubai have sprung up where you can either buy or rent high quality bicycles, helmets and accessories. Among these is the popular Wolfi's Bike Shop in Al Quoz; Trek Bikes at the Al Qudra Cycle Track; Revolution Cycles at the Dubai Autodrome; The Cycle Hub, also at the Autodrome, which also offers healthy cuisine at its Cycle Bistro.
There are also a number of short-term-rental stations dotted around the city. Bike-sharing facility Byky allows you to rent a bike for up to 24 hours and even offers family fun bikes, go-karts and tricycles. Altogether there are 85 rental stations across Dubai, from Downtown to the Marina and the Palm Jumeirah.
Last year, the Dubai World Trade Centre held their first annual Bicycle exhibition where regional and international bicycle companies showed off the latest cycling technology and services. Cycling clubs from across the Middle East also attended. The inaugural event saw more than 3,000 visitors from the UAE and the wider region pass through its doors.
Cycling Circles
"There has also been a larger movement of beginner women into the sport. Two years ago, the Women's League was formed to accommodate women's cycling  and give them a platform to enter competitive cycling events," says Amber.
Spinning off from this, Velo Vixens is a cycling club for women of all ages who share a love of biking.
Other circles include: Cycle Safe Dubai, Dubai Roadsters, which was one of the first cycling clubs in Dubai, and Revolution Cycles, based at the Dubai Autodrome, holds popular night rides.
Racing Revolution
Dubai has also seen the number of cycling events grow significantly. The Dubai Tour is the city's premier event. The five-stage tour welcomes many of the best teams and sprinters from around the world, including Marcel Kittel from Germany and Brit Mark Cavendish, all competing for the Circle of Stars trophy. Under the Cycle Challenge Dubai umbrella is Spinneys Dubai 92 Cycle Challenge. This is the largest cycling event in the Middle East, attracting 1,850 riders in past events. As the title suggests, it stretches over 92 km and has a lot of different categories including an Under 16 and a corporate challenge option.
"I have seen much better organization by race directors and the government at these races. The number of participants in the races is growing. Both for men and for women. We even have some very young competitive cyclists. I do feel like we will see more children entering the sport. I see those numbers slowly inching up too…though very small right now," says Mirza.
Build it and they will come
In the past few years the awareness for this alternative mode of transport has grown as the cycling tracks have become more widespread. Although cycling is viewed more as a sport in Dubai, many labour workers are seen using bicycles as transport, and a number of people who live near to where they work are making use of the new tracks in their communities during the winter months.
Mirza is confident that a widespread shift to a cycling culture will come with more tracks being built. "My personal belief is 'If you build it, they will come'," she says.
"We also have weather elements to consider. During the summer, the heat is unbearable. But yet we do see men on motorcycles, so why not bicycles?"
"There are many who would love to cycle to work and back if this was a safe option. While it's tough in the summer months, the winter is perfect. It could certainly be more friendly if we had the infrastructure to support it," she says.
Dubai Cycling Tracks (To be designed)
Dubai cycle tracks (exising): 218 km
Locations/areas covered: Seih Assalam, Bab Al Shams, Al Qudra Street, Dubai Water Canal, Jumeirah Street, King Salman bin Abdul Aziz Al Saud Street and Al Mankhool Street
New cycling tracks: 32km (covered 3 areas: Mushrif, Midrif and Al Khawaneej)
Cycling tracks planned: 234km (2018-2021)
Areas to be covered: Al Warqaa, Jumeirah Beach, Nad Al Sheba, Expo 2020 site, Downtown, Jebel Ali, Al Quoz, Al Karama, Oud Metha, Hor Al Anz, Al Qusais and Al Barsha
Target 2021: 500km of cycle tracks in Dubai.
Photo Credit – www.insydo.com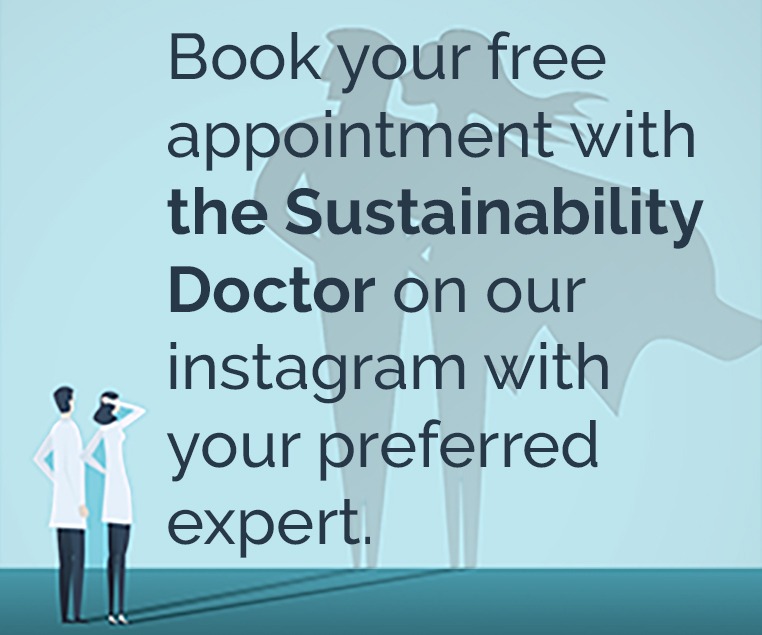 Recommended Articles.
Twitter Updates
Instagram Updates