HE Saeed Mohammed Al Tayer MD & CEO Of Dubai Electricity And Water Authority
Interviews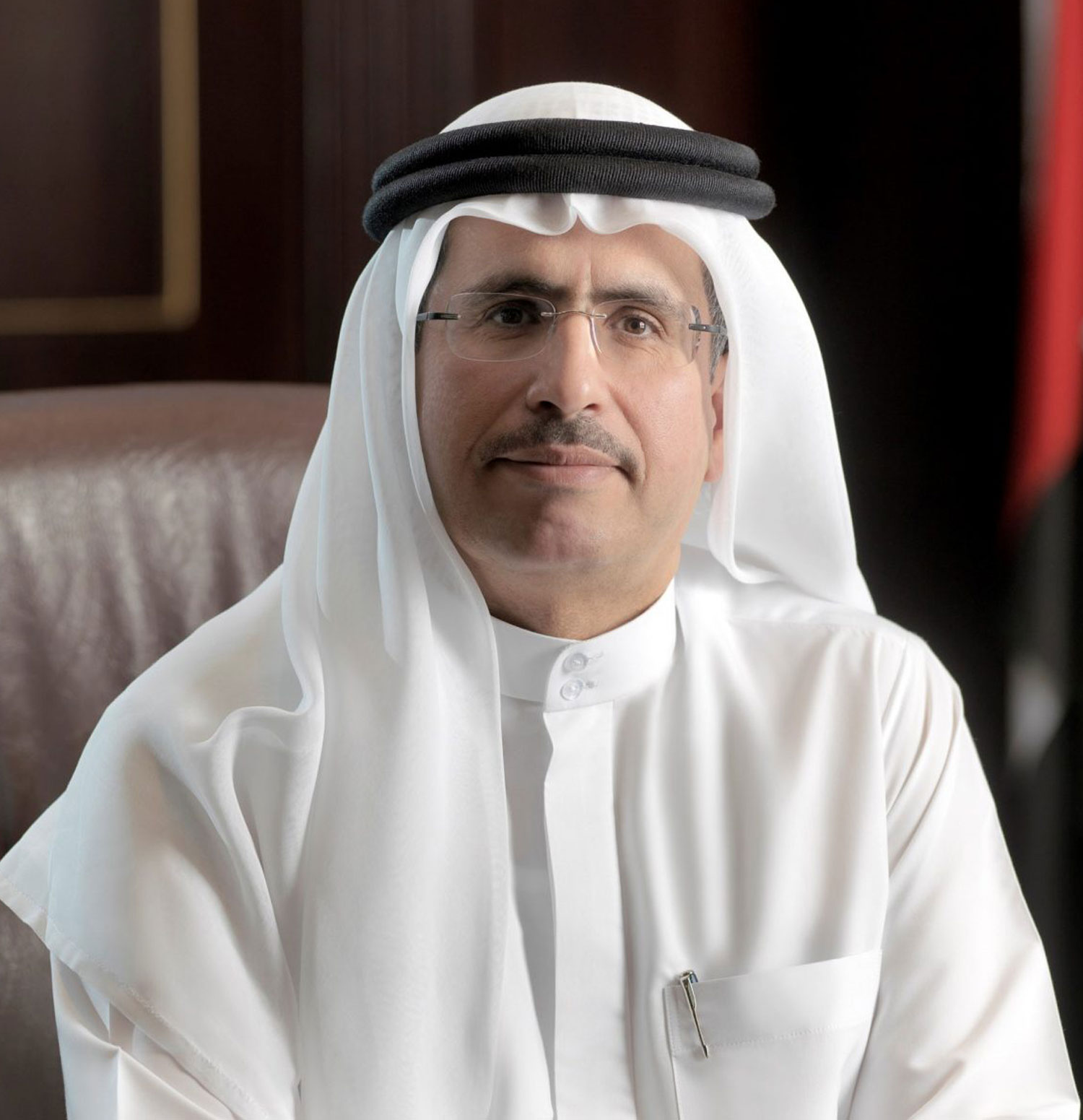 June 23, 2018, 2:08 pm
1. Your Excellency, briefly, what is the current international scenario?
Water and electricity services will need huge investment worldwide, to meet the increasing demand. Some studies suggest that international energy consumption will double over 2040 to 2050. This is considered a major future challenge. This includes financing and its mechanism and adapting legislations, R&D and managing the change to adopt sustainable green growth, build capabilities of individuals and organisations and building efficient partnerships between public and private sectors in the world. The UAE in general and Dubai in particular, is used to turning challenges into opportunities. Dubai Electricity and Water Authority (DEWA) will invest AED 81 billion in Dubai's energy and water sector. This will support the growth of a green economy and create a competitive advantage for the UAE in clean energy and energy-efficiency technologies.
2. How you are implementing the strategies and policies?
The UAE has pioneered the implementation of strategies to instil sustainability, which  has become a key objective and has gathered global attention as it holistically addresses social progress, environmental stewardship, and economic prosperity.
This is a result of the forward-thinking vision of our wise leadership, led by His Highness Sheikh Khalifa bin Zayed Al Nahyan, President of the UAE, and His Highness Sheikh Mohammed bin Rashid Al Maktoum, Vice President and Prime Minister of the UAE and Ruler of Dubai.
Our leadership believes that the implementation of our future policies will depend on the development of innovative solutions by the people of the UAE, who are the nation's true wealth.
This vision reflects a well-defined government approach to meet the requirements of the Fourth Industrial Revolution. Developments in innovation such as the Internet of Things (IoT), Artificial Intelligence, and robots, are also integrated and closely connected with sustainable development.
3. Are strategies the key to unfolding sustainability and innovation?
Sustainability and innovation are urgently needed by institutions and companies in order to survive, especially to deal with the challenges that face the world to meet the growing demand for power, the scarcity of natural resources, and the effects of climate change.
We are committed to supporting the joint actions to achieve the objectives of the 2030 Agenda for Sustainable Development, which was adopted by the United Nations (UN), for clean energy, innovation and climate change, specifically to SDG no. 6 "Clean Water and Sanitation".
Also, we work to achieve the goals of the UAE Centennial 2071 announced by His Highness  Sheikh Mohammed bin Rashid Al Maktoum, Vice President and Prime Minister of the UAE, and Ruler of Dubai, aimed at sustaining UAE's development.The centennial plan includes strategies to support future generations that will guarantee sustainable development and lasting happiness for decades in our country.
4. Is public-private sector partnership the answer to meet the continuously growing demand of energy, specifically electricity and water?
In Dubai, we take a holistic view of the energy sector in order to meet the growing demand on electricity and water services, and we are following the vision of His Highness Sheikh Mohammed bin Rashid Al Maktoum, Vice President and Prime Minister of the UAE and Ruler of Dubai, in all our initiatives, strategies and new technologies enabling us to become a pioneering energy utility that leverages disruptive technologies to generate, transmit and distribute world-class electricity and water services, with a focus on the quality of life for citizens and residents and the sustainability of our resources.
Dubai will be focusing its efforts in the coming years to help overcome the effects of climate change and mitigate global warming by reducing carbon emissions. This needs concerted efforts from both the public and private sectors to achieve the Dubai Carbon Abatement Strategy, to reduce Dubai's carbon emissions by 16% by 2021. In another milestone promoting Dubai's quest towards sustainability, DEWA has also launched the UAE Solar Programme of Activities (PoA) in collaboration with the Dubai Carbon Centre of Excellence (Dubai Carbon). Approved by the United Nations Framework Convention on Climate Change (UNFCCC), the Programme adopts the Clean Development Mechanism (CDM) in all solar energy projects across the UAE. It is a pioneering initiative for the UAE to support international efforts to promote green economy and sustainable development.
5. DEWA is working on water storage: what is DEWA's strategy to provide a reserve water supply? And what is the maximum water storage capacity we can expect?
DEWA has awarded a consultancy contract worth AED 6.3 million to design and construct two water reservoirs: one in Al Nakhli, with a storage capacity of 120 million gallons, and one in Al Lusaily, with a storage capacity of 60 million gallons, to increase the storage capacity of Dubai to 1,010 million gallons, compared to the current capacity of 830 million gallons.
This supports DEWA's strategy to implement vital projects, especially infrastructure, and  the upgrade of the efficiency of water and electricity networks, to meet the growing demand for these services. It also provide a reserve water supply that will meets Dubai's expected daily consumption of about 412 million gallons per day in 2020, and supports our efforts to strengthen water pipelines and increase water flow to meet the rapid growth of water in various parts of Dubai.
The project includes the design of the reservoirs according to the latest standards of sustainability, and the supervision of the implementation of the project at the two sites. The construction and operation of both reservoirs is expected to be complete within 32 months.
6. Are water reservoirs the most cost-effective answer to water storage?
DEWA is currently desalinating water in Dubai through the Combined Cycle Co-Generation, which is efficient and depends on using waste heat created by the production of electricity for water desalination. It produces 67% of the water without burning extra fuel. DEWA adopts a clear strategy to ensure that by 2030, 100% of desalinated water will be produced by a mix of clean energy that uses both renewable energy and waste heat. This will allow Dubai to exceed global targets for using clean energy to desalinate water. So we will be able to produce 750 million gallons of desalinated water per day by 2030, compared to our current capacity of 470 million gallons per day. DEWA has launched an innovative initiative involving a geophysical and hydro-geological field study and digging exploration and monitoring wells to study the possibility of injecting and storing desalinated water from solar-powered reverse osmosis plants into groundwater aquifers and being able to pump it back into the water network when needed. The project is based on the latest innovative technologies to achieve operational efficiency and flexibility in the water network. Studies have shown that it is possible to store 5,100 million gallons of water that can be retrieved when needed. This technology is more cost-effective than the conventional way of storing water in concrete reservoirs.
7. What technical and strategic initiatives are being taken on supply and demand sides?
The UAE has one of the world's highest per capita water consumption (550 litres per day), very small amount of underground water, little rain and no rivers. Over two-thirds of all consumption goes to the agricultural and industrial sector. Demand is expected to increase in the following years.
The main challenge is that UAE is located in the hyper-arid climate zone within the Arabian Peninsula that is characterised by water scarce resources and harsh environment (high temperature and humidity levels) imposing high water demand. This is in addition to the fast pace of demographic and economic growth. For Dubai, and in line with UAE Vision 2021 on sustainability and protection of natural resources including groundwater, several technical and strategic initiatives are being taken at different levels, both on supply and demand sides. On the supply side, desalination capacity expansion plans are based on forecasted water demand taking into consideration an appropriately adopted optimal reserve margin in line with best international practices. This ensures that the water requirements are met timely, securely and reliably.
In addition, optimal shoreline sites are timely acquired and allocated for future desalination plants.
And on the demand side? What are the latest innovations and strategies in the water sector DEWA is working on?
Our currently ongoing strategic work includes the development of Dubai Integrated Water Resources Management Strategy and the UAE 2036 Water Security Strategy Study. Continuous follow-up and monitoring of advancements in desalination technology including Sea Water Reverse Osmosis (SWRO) is in place. Extensive efforts are put into leakage management practices to reduce water losses to an optimal world-class level and an Aquifer Storage and Recovery (ASR) system is currently under development to enhance strategic storage for use during emergencies and normal operations. On the demand side, Dubai water requirements are properly captured through water demand forecasts covering long terms (up to 2030), while applying best international practices and using innovative methodologies and state of the art tools. We are developing a Dubai level strategy aiming at reduction of water demand by 30% in 2030 that includes programs such as Water Reuse and efficient irrigation. Our efforts include the development of water resources management initiatives which encompass the use of Treated Effluent Sewerage (TSE) instead of potable and groundwater for district cooling purposes, landscaping and some other industrial use.
8. Recently, it has been announced that the next world congress on water desalination will take place in Dubai in 2019. What are Your Excellency's expectations from this event?
We have a vision to promote energy efficiency, sustainability and environmental responsibility through the development and use of innovative desalination technologies.
This is why Dubai is hosting the International Desalination Association  (IDA)'s 2019 World Congress on water desalination. This global event is the world's largest and most prominent conference on water desalination specialty areas. It will be attended by leaders, senior officials, experts, and academics, as well as 2,000 participants from 60 countries around the world.
There will also be a number of benefits from this conference, including discovering more international expertise in vital areas such as the desalination industry, accessing new projects that will be presented during the conference in the areas of water and its analysis and research, both those that have been implemented or are in the process of implementation, and meeting international experts in the fields of electricity, water and clean energy. In addition, it will present DEWA's initiatives in the field of water desalination and clean energy, and disseminate it to society, to achieve the objectives of IDA, and will be an opportunity for DEWA to introduce Dubai's efforts in water production, desalinations technologies and innovative solutions. We hope that both our efforts will make this conference an ideal global platform for discussing and developing these issues.
9. In 2016, the average UAE resident consumed 550 litres of water per day against the international average of 170-300 litres. To what extent have efforts to raise awareness regarding water consumption been successful and how can this issue be further resolved?
DEWA plays a major role in promoting a culture of rational consumption in Dubai, and takes priority in organising community campaigns to make a positive change in how we use electricity and water. DEWA has launched many awareness campaigns to reduce demand for electricity and water and encourages all its customers to rationalise their electricity and water use by launching various programmes, awareness campaigns, awards and innovative initiatives throughout the year. Between 2009 and 2016, DEWA's customers saved over 1.5 TW/h of electricity and 6.2 billion gallons of water, worth over AED 957 million. The generated savings resulted in offsetting around 831,000 tonnes of carbon emissions, which equates to planting 944,000 trees.The current production capacity of desalinated water is 470 million gallons per day, with a forecasted increase from 5% to 41% between now and 2030, where we will be able to produce 750 million gallons per day. An increase in operational efficiency and decoupling the power and water production will lead to savings of up to 13 billion dirhams between now and 2030.
10. Your Excellency, can you tell us more about the UAE Water Aid Foundation and its humanitarian work?
The values of giving and philanthropy have always been the main principles of the message of the UAE. The launch of the UAE Water Aid Foundation (Suqia) is an added value to the country's humanitarian work. It confirms that the approach of the late Sheikh Zayed bin Sultan Al Nahyan is continuing and that the UAE's wise leadership is continuing its efforts in the service of humanity.
In June 2014, His Highness Sheikh Mohammed bin Rashid Al Maktoum, Vice President and Prime Minister of the UAE and Ruler of Dubai launched Suqia's campaign that managed to raise AED 180 million in 18 days to provide clean drinking water to 7 million people around the world, in cooperation with the Emirates Red Crescent Authority. The campaign's projects surpassed its target and aided more than 8 million people in 19 countries with access to clean water around the world by end of 2016 and will continue reaching for more.
In collaboration with DEWA, Suqia identifies innovative and sustainable solutions to water scarcity through research and development, to meet the ever increasing demand for water. One of the most notable projects is the mobile Photovoltaic Reverse Osmosis (PVRO) unit. The PVRO unit has a daily production capacity of 7.7 cubic meters, to fulfil the needs of 1,540 people. Another successful pioneering project is the Photovoltaic Reverse Osmosis (PVRO) desalination station with storage. It is located at the Mohammed bin Rashid Al Maktoum Solar Park with a daily production capacity of 50 cubic meters per day, which is enough to fulfil the needs of around 10,000 people.
Suqia oversees the Mohammed bin Rashid Al Maktoum Global Award, which is worth USD 1 million. The Award was launched by HH Sheikh Mohammed bin Rashid Al Maktoum, to encourage research centres, individuals and innovators from around the world to find innovative and sustainable solutions for clean-water scarcity around the world, using solar power. It has three main categories: Innovative Projects Award, Innovative Research and Development Award, and the Innovative Youth Award.The first cycle of the Award was launched on March 22nd and the Award received an overwhelming response, by receiving a 138 applications from 43 countries, out of which 10 winners were awarded from 8 countries.
In line with the declaration of His Highness Sheikh Khalifa bin Zayed Al Nahyan, President of the United Arab Emirates, of 2018 being the "Year of Zayed", Suqia will continue its efforts to carry forward the legacy of the Late Sheikh Zayed bin Sultan Al Nahyan, Founder of the UAE and reach out to the communities that suffer from water scarcity.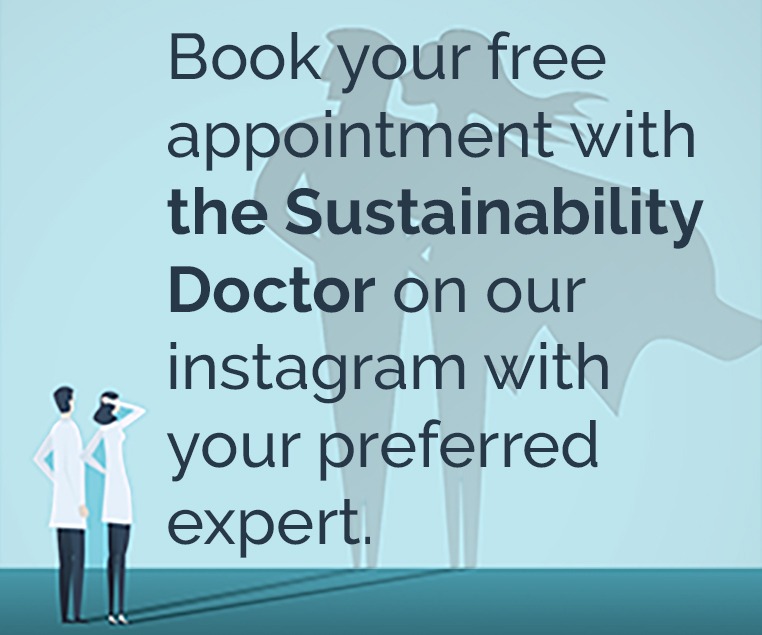 Recommended Articles.
Twitter Updates
Instagram Updates