Strategy& Explains Returns on Sustainability
Green Economist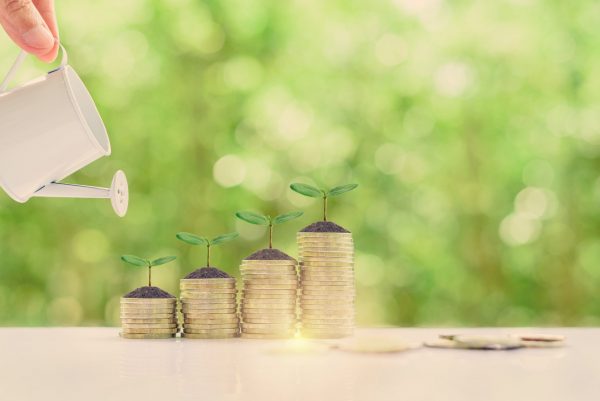 Dr. Shihab Elborai and Anthony Yammine speak on how Strategy& helps in quantifying returns on sustainability
February 4, 2021, 11:38 am
By Dr. Shihab Elborai, Partner and Anthony Yammine, Principal, with Strategy& Middle East, part of the PwC network.
1. Tell us a bit about the work Strategy& has done in the Sustainability domain in the Middle East, and possible future plans.
At Strategy&, we believe the future is green. And we work with our clients to help them stay ahead of the curve and effectively prepare and transform for a sustainability-focused future. Yet our approach to sustainability is also pragmatic. We help governments and businesses design and implement green initiatives – like national sustainability programs – but always with an objective of profitability, made possible through methodologies like S-ROI. 
A sustainable future offers many opportunities for growth and innovation in areas like hydrogen and green finance, and we help our clients identify those, while also addressing challenges such as water scarcity and the energy transition. We're also proud to be at the forefront of sustainability localization, meaning that we ensure that our recommendations for environmental solutions are tailored to the unique circumstances of the GCC. 
Looking towards the future, we plan to continue investing in our teams to build the capabilities needed to effectively guide our clients and to help the Middle East play a leading role in shaping the global sustainability agenda.          
2. Explain to us the Sustainable Returns on Investment (S-ROI) methodology and how it could possibly encourage the adoption of Sustainable practices in the Middle East?
The Sustainable Returns on Investment methodology is an approach for identifying and measuring the economic, environmental, and social impacts of an organization's activities. This approach creates a way for governments and businesses to use an analytical framework to consistently compare policies across different sectors, objectively assess opportunities, and make more effective decisions – such as where to allocate limited financial resources.
In the Middle East, an S-ROI framework could encourage sustainable practices by essentially offering a reporting system that is standardized and transparent, and that enables organizations to impartially compare sustainability investments. By systematically quantifying environmental returns, S-ROI can help Middle East enterprises more easily make a business case for green initiatives and embed them upfront into their planning cycles.
3. As the Middle-East still is, and always has been, very fossil-fuel intensive in terms of energy infrastructure, what according to you are the key things to make the transition to clean energy easier?
Government and corporate leaders in the region need a shift in mindset. Traditionally, they have viewed sustainability as a burden—something that limits economic development and growth. Instead, they need to start thinking of it as an opportunity and a means of fostering economic growth, industrial development, and innovation. We recently quantified the scope of this opportunity and found that sustainability initiatives can create more than $3 trillion in value and more than 1 million jobs. Capturing those benefits requires a comprehensive approach to energy, including a mix of hydrocarbon resources and low-cost renewable resources, along with manufacturing carbon-neutral (or carbon-negative) industrial products to export.
4. What impact do you think the pandemic has had in terms of the perception of Sustainability around the world?
The need for sustainability predates the outbreak of the Covid-19 pandemic. The public health and economic crises impact the perception of Sustainability around the world primarily in two ways. Firstly governments regard investments in climate resilient circular infrastructure and the low-carbon energy transition as a means for driving a post-pandemic economic recovery by providing significant near-term economic stimulus and job creation. On a more individual-scale Covid-19 has made us aware of our vulnerability to disruption in a world where climate risks remain unchecked. This new awareness has accelerated the already growing role that sustainability plays in our day to day choices as consumers, employees, and investors.
5. While governments and effective policy are absolutely essential in order to combat climate change, what role do you think businesses have, and how essential are they to help us achieve the important climate targets?
The role of business is growing. That's a clear change from the past, when activists and organizations such as the United Nations were the driving force on sustainability issues. Today, consumers pay close attention to the environmental performance of companies, and the private sector is far more likely integrate sustainability concerns into business and investment decisions.
You see that shift in the announcements from companies like Amazon, Microsoft, Delta Airlines, and Unilever to become fully carbon-neutral in the next 10 to 20 years. BlackRock, one of the biggest investment managers in the world, with more than $7 trillion under management, recently announced that it would exit any investment with a clear sustainability risk. Oil and gas companies are starting to transition from carbon-based energy to renewables. BP revamped its planning processes and increased the price of carbon from $40/ton to $100/ton by 2030.
6. Financial instruments such as Green Bonds etc., are slowly maturing as innovative sustainability solutions. According to you, do they have an important role to play for the future in the Finance Sector?
There is no question that green finance will have an important role to play.  It is much more than just green bonds. It is already moved from niche to mainstream becoming a stable feature of financial markets. The question is who will be best positioned to capture the largest share or the sustainability transition prize in the region through better designed financial products and more compelling green branding.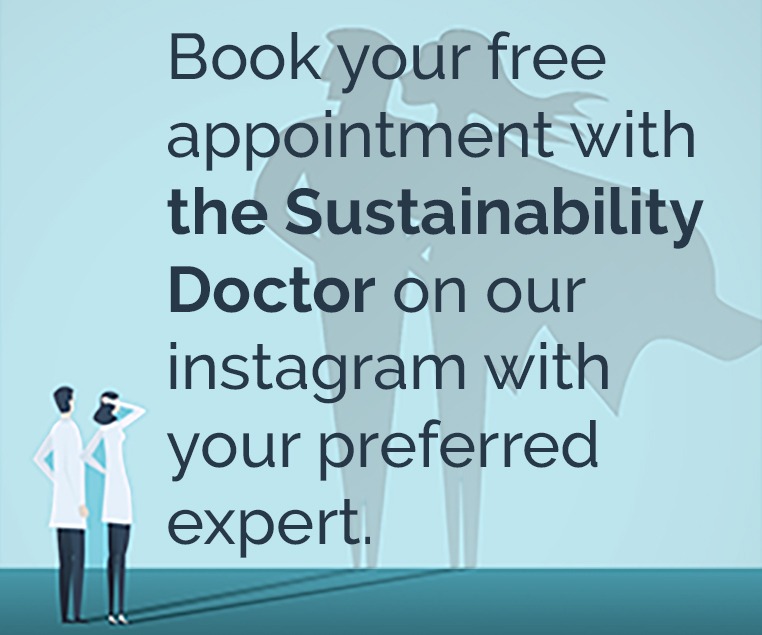 Recommended Articles.
Twitter Updates
Instagram Updates