Sustainability-Focused Building for Greater Wellness
Architecture
Sobha Realty CEO & Managing Director sheds light on the connection between wellness, sustainability, and the built environment
November 24, 2020, 7:02 am
By Francis Alfred, Managing Director and CEO of Sobha Realty
We are nearing the end of what will be a year to remember; a year where everything else was overlaid by the unpleasant pandemic.
Recently, amidst all these COVID-19 conversations there was a brief respite as we remembered another threat to our planet – climate change – as the Climate Clock began ticking away in Manhattan's Union Square. It began counting down the time left before we reach the point of irreversible damage due to climate change.
The deadline is 7 years and 41 days – less now as you read this.
The built environment is a tremendous contributor to carbon emissions, both because of the amount of energy that buildings consume and because of the materials and construction — called embodied carbon — required to build them, and as expected, between now and 2050, to be responsible for half of all global carbon emissions. Real estate developers have a duty to ensure the homes are built to not only cater to the requirements of the customer but are environmentally responsible as well.
Our master development, Sobha Hartland comprises of 30 percent open space with over 60 species of plants and trees (almost 8,000 trees in total) that are compatible with the local environment and hold medicinal properties too. The foliage planted in the common areas and parks, reduce the overall heat island effect, thereby contributing to a more pleasant surrounding for residents and requiring less temperature maintenance, reducing the carbon footprint of the development. The community also boasts expanses of lawns and parks.
Sustainability is human centric. Looking at the above, we can highlight the connection between wellness and sustainability. As many innovations around sustainability—including a focus on energy efficiency, cleaner air, more natural lighting and green space—translate into healthier spaces, ensuring we build sustainable homes then becomes easy as we keep the wellness of the customer in mind throughout the design process.
To minimize the construction wastage, we must start at the very beginning – the design stage. During the design stage, the focus is to standardize and maximize repetition to ensure cohesiveness and standard procedures throughout. In-depth pre-planning and detailing is carried out to ensure maximized construction efficiency and material optimization.
At a recent, virtual panel discussion at the Sustainability Forum hosted by the Commercial Observer, the leading commercial  real estate media company, "Creating change from the ground up", data was introduced which showcased that during the coronavirus, even when buildings were almost entirely vacant energy consumption was only down a mere 30 percent, highlighting how inefficient buildings can be and how much the right data can help in cutting some of that excess energy usage. Simple modifications to make your building more economical and more environmentally friendly, should lean heavily on quality materials and technology. Sensor based lighting in common areas of our 8 million sq.ft development with the most energy efficient fixtures, drastically cuts down wastage.
In a country of limitless sunlight, it is wise to harness the long hours with skylights to bring natural light into houses, while counteracting the heat with double glazed windows to ensure homes stay cool without compromising on brightness.
As we make a conscious effort to support a cleaner, safer and smarter future, it is important that developers draft a clear roadmap that takes into account elements that promote sustainability across the project's lifecycle. At Sobha Realty, we are committed to planning, constructing, and managing communities that conform to global sustainability guidelines. With this vision in mind, we implement innovative solutions in our projects to ensure the ultimate living experience for our residents.
At Sobha Hartland, we have ensured the usage of only the most energy efficient and long-lasting light fixtures available in the market, which are LED fixtures. In comparison to incandescent lights, the LED lights run 25 times longer and are 75 per cent more energy efficient. Even when it comes to water resource management, apart from water efficient fixtures, the AC condensate drain from air handling units is being utilized for irrigation thereby conserving water. In addition, all villas are equipped with advanced energy efficient VRF AC technology and customized safe and energy efficient solar hot water system. Furthermore, for energy efficient building operation and maintenance, we have deployed an intelligent state-of-the-art Building Management System,  which is highly intuitive, customizable and provides an optimized solution for more efficiency, comfort and safety, thereby balancing environmental, social and economic interests to achieve long term success and an enhanced quality of life.
If there was ever a time to reopen a dialogue about how your home affects your health, it was during the pandemic and the consequent lockdown. We are noticing buying behavior look at greener homes and open spaces, with homeowners prioritizing ventilation and fresh air, over high-rise apartments with a view. I am confident that developers will use this opportunity to bring forth a new era of homes.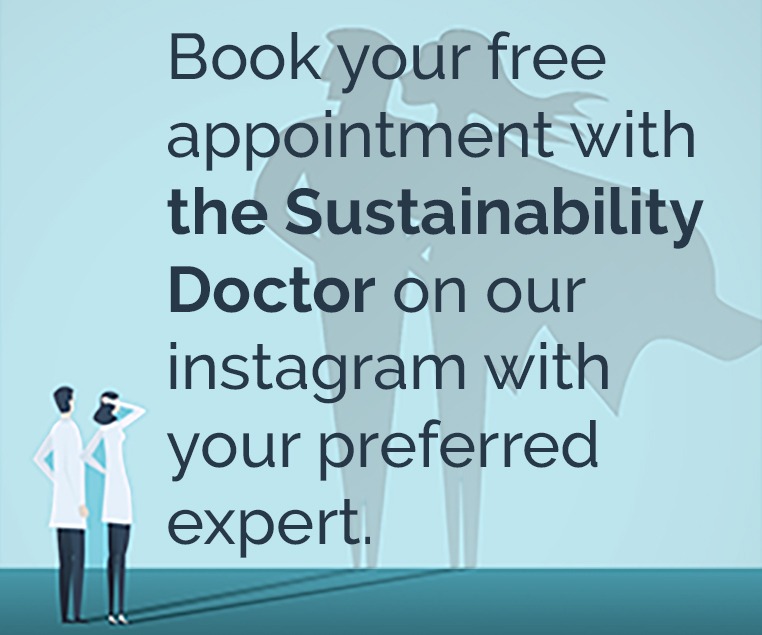 Recommended Articles.
Twitter Updates
Instagram Updates