The Real Price Of Fashion
Feature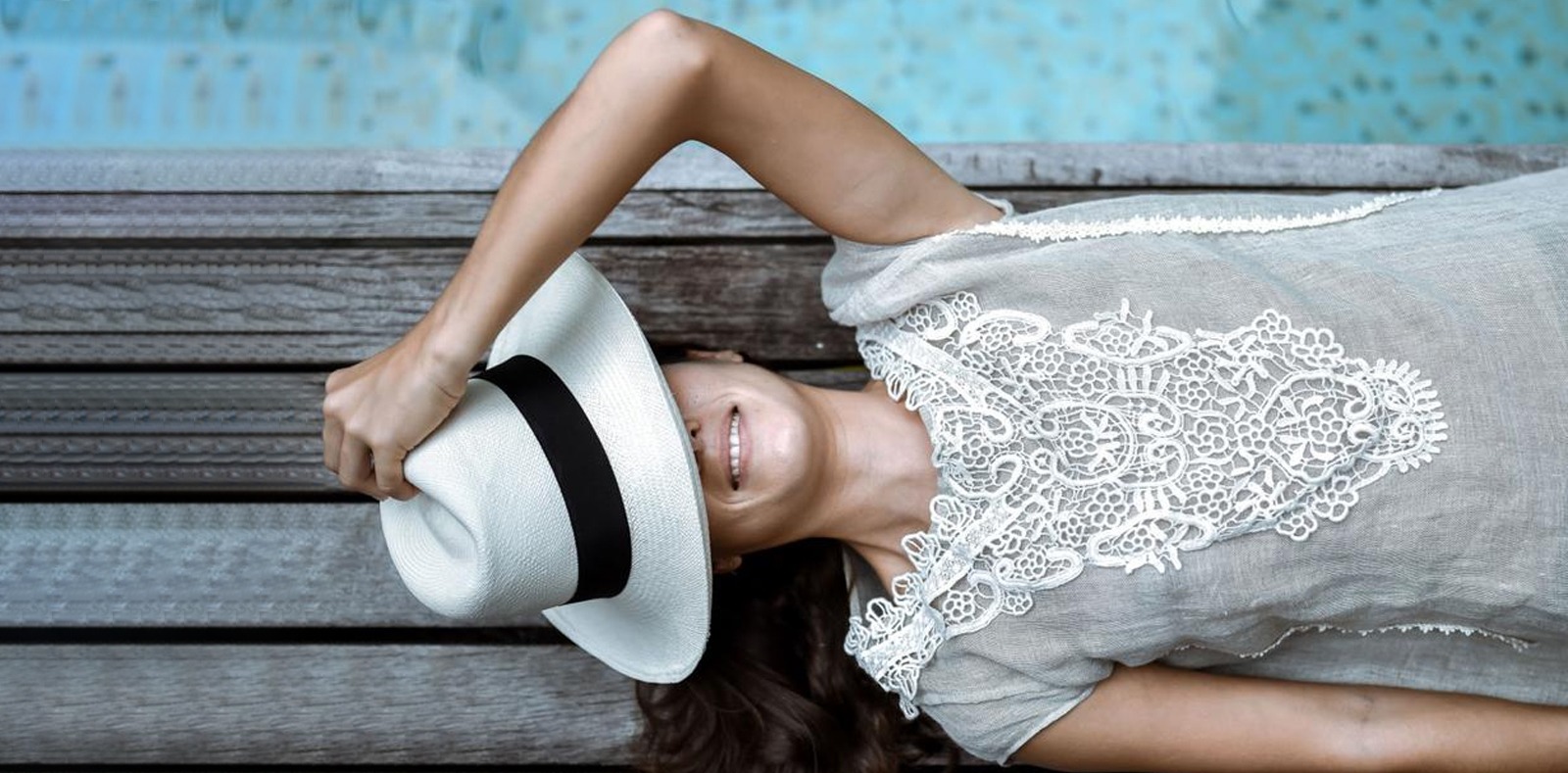 July 5, 2018, 10:53 am
UAE-based sustainable fashion brand builders Femke Speelman from Phemke, and Ayesha Siddequa of Future Fashion talk about the growth of sustainable fashion in the region, and what sustainable fashion really means.
"We need to educate our customers about what is sustainable and how to make the right decision when buying clothes." Femke Speelman, Founder & Managing Director, Phemke.com
"Making sustainable garments a reality for high street fashion requires action from all key players." Ayesha Siddequa, Founder and Creative Director of Future Fashion.
Industrial pollution accounts for 60% of pollution in the Dhaka watershed area in Bangladesh, and the textile industry is the second largest contributor of this pollution after tanneries, states a World Bank Report. The apparel industry accounts for 10% of global carbon emissions and remains the second largest industrial polluter, second only to oil. That same industry is valued at $3 trillion, and accounts for two percent of the world's Gross Domestic Product (GDP), according to world fashion industry statistics.
"It's crucial to change our mindset and it starts with the consumer. We need to conclude that we really don't need to buy new clothes every week. At Phemke we encourage the slow fashion trend which means that you buy fewer items, but better made items. Better in terms of quality, and definitely better in terms of ethical and sustainable standards," states Femke Speelman, Founder and Managing Director of sustainable fashion brand Phemke.
Each year we consume and dispose of 1.1 million tonnes of clothes. Some 48% of this is re-used and 14% recycled, while the remainder winds up in landfill (31%) or incinerated (seven percent), according to Ayesha Siddequa, Founder and Creative Director of Future Fashion, which sources sustainable and ethical brands. Approximately 60 to 75 million people are employed in the textile, clothing, and footwear sector worldwide. Over 80% of the employees within the fast fashion industry do not even earn a living wage.
"The growing volumes in fashion mean that the already significant environmental impact from the fashion industry will only keep increasing as population increases. Innovative and transformative solutions are urgently needed to solve or reduce the industry's significant impacts such as water and energy use, emissions, and toxic chemicals," she said.
What is sustainable fashion?
Sustainable fashion is apparel and accessories that have been made, sourced, and manufactured in a sustainable way. Speelman said that there are quite a few definitions of sustainable fashion, for example using 100% GOTS (Global Organic Textiles Standard) cotton, or when clothes are upcycled and made into new clothes, or other items such as bags, or when artisans are making accessories from natural, biodegradable materials such as straw, hemp or linen, or when a garment factory uses a closed loop system which means all waste is being used again in the production process.
"There's definitely a lot of education to our customers needed, an easy way to start is to learn more about the materials used. Often people think bamboo is sustainable but it's not. Yes, it's a natural, fast growing material, but in fact a lot of toxins are used in the process of creating yarns from it, so in fact it's not sustainable at all. We need to educate our customers about what is sustainable and how to make the right decision when buying clothes," she noted.
While the sustainable fashion movement is growing globally, it is still in its infancy in the Middle East region. Globally customer began to become more aware of where their fashion was sourced in the 1990s. In 1991 activist Jeff Ballinger published a report documenting low wages and poor working conditions in Indonesia at Nike factories, which rocked the fashion world, in 2013 a factory used by many high-street brands in Bangladesh collapsed, killing over 1,000 people. These incidents served to bring fast fashion into the news and forced apparel brands to make changes to their production and hiring practices. Speelman said that she has seen an uptick in interest in sustainable fashion in the last 12 months here in the UAE.
"Consumers are becoming more conscious of sustainable fashion but often brands are not transparent regarding their production locations and how their products are made. So, you will have a situation where consumers, or customers as I prefer to call our clients, want to buy sustainable fashion but do not know enough about it to make the right decision. It's the brand's responsibility to educate their customers so that they can choose their clothes and accessories based on true facts," she said.
Researching the supply chain
For a sustainable brand, it is essential that the products are correctly sourced, and the supply chain for that product, and the product itself is properly certified. Speelman built her brand by talking to sustainable fashion experts, networking, visiting trade fairs such as Premiere Vision in Paris, and the manufacturers of sustainable yarns, fabrics, and products specifically), and travelling around the world to find the most authentic pieces handmade by artisans.
"Focusing on sustainability within your supply chain is a great way to communicate corporate values and culture to your suppliers and customers. Many resources and tools are available to assist companies with the development of a supplier code of conduct. For example, the United Nations Global Compact publication, Supply Chain Sustainability — A Practical Guide for Continuous Improvement," noted Siddequa.
Many sustainable fabrics come at a premium, which the brand passes onto the customer, making sustainable fashion a more expensive alternative to fast fashion. However, Speelman said that in Europe there are many brands selling sustainable fashion for similar prices as fashion made from, for example, conventional cotton and polyester. She pointed out however, that sustainable fashion products, while more expensive, are likely to last longer, and have a far better ethical source.
"Ask yourself when you buy an AED 25 t-shirt from a big retail chain, how is it possible this item is so cheap? Who made it? What was the price she or he had to pay for making your shirt? How do I know that a child does not make it? I totally detest cheap clothing shops, because getting to know this business better and better. I know what the retailer must have paid for it and how the manufacturer, and therefore the people working in the factory are pressured to keep the prices low," she stated.
One of the reasons sustainable fashion does generally come at a premium is that some of the are materials are grown without pesticides and synthetic fertilizers and can't be genetically modified.
"Sustainable fabrics are made to order, which reduces the amount of waste in terms of mass producing fabric. Look at organic food, in the beginning it was very expensive, but as the demand increased the prices dropped. Same will happen with sustainable fashion," said Siddequa.
Certification
One of the most important things to get right when building a sustainable brand, is making sure your suppliers are certified as sustainable, for example, Femke's suppliers use natural materials, which they source locally and they also use eco-dye. Its factories are always SA8000 certified, and they use GOTS certified organic cotton. To get GOTS certified not only means they are using GOTS certified organic cotton yarns but also that they maintain good and safe working conditions for their labourers and pay fair wages.
"Being sustainable also means you are looking at your full business spectrum, from sourcing yarns to making fabrics to shipping the finished goods to your customers. Not to mention the labels, tags and packaging you're using for your products. We are working towards a more sustainable way of packing our items, customers receive an organic cotton reusable bag instead of a paper shopping bag which most likely ends up in the trash bin. We are also working towards a more sustainable approach in terms of displaying our products by using FSC certified paper and wood. Step by step we're improving on all parts of the business," noted Speelman.
Consumers also need to know what to look for when selecting a sustainable brand, Speelman advises that the customer should always check the label to see what material is used.
Sustainable fabrics include organic cotton (not the conventional cottons since tons of water is being used and discarded as waste), linen, hemp, modal, tencel. She also advises consumers not to buy anything made from polyester because every time you wash a garment made from polyester, millions of plastic microthreads end up in the water and eventually in the ocean.
"This microwaste is swallowed by fish and eventually they die from it. This is a huge problem which people are not aware of. You can use a wash bag for the polyester clothes you already have in your wardrobe (e.g. Guppyfriend). Guppyfriend reduces the amount of microfibres that may enter rivers and oceans from washing," she said. "You can also check the website of PlasticSoupFoundation which explains this huge problem in a clear way. There's a special section for kids too. Teaching our kids is an important step in creating a more sustainable planet!"
Customers can also check a brand's website to see if they mention the production process and sourcing. Speelman said that the more the brand shares, the more you can trust it. However, she warns that some things are not so obvious, for example, a Fair Trade certificate doesn't necessarily mean it's sustainable too.
The first step to fixing a problem is to admit there is one, and it is becoming obvious that global fashion industry is very unsustainable.
"Until the cost of sustainable fashion reduces, or the prices of fast fashion increase to cover its current environmental and social externalities, the proposition looks attractive on paper, but will remain a challenge with the majority of budget conscious consumers. Raising awareness as to why clothes are so cheap is key. Making sustainable garments a reality for high street fashion requires action from all key players. There can only be positive changes for businesses if sustainable business practices are implemented; reputational, meeting changing consumer expectations, saving costs, building brand loyalty and more," noted Siddequa.
Choosing right
If you even choose to take ONE of these steps you are on your way towards sustainable fashion and this will make a huge difference in your life and in return to the world you live in.
• Educate yourself and know exactly what's going into the clothes you decide to wear
• Look for independent third-party certification – not all brands would have this as its expensive to get these certifications
• Check the materials used in the product – Like linen, organic cotton, hemp, peace silk etc.
• Look for where it is made – beware of something made far away. Try and buy more locally and support local businesses
• Check the brands CSR policy before buying from them
Source: Ayesha Siddequa, Founder and Creative Director of Future Fashion
Wellness
"Once you have experienced the softness of organic cotton, you don't want anything else. Organic cotton is not only kinder to the cotton farmer since no chemicals and pesticides are used, but it's also kinder to the skin as it doesn't contain any chemicals that go into the blood stream. Sustainable fashion fits very well in the total wellness picture and I strongly believe people are more and more conscious of what they wear – similar to what happened in the food industry. We want to know where our food is coming from, how it's grown and where. A similar trend is starting now in the fashion industry. They often say, 'you are what you wear' and there's nothing better than receiving a compliment on what you're wearing and being able to explain the story behind the garment (where and how it's made and by whom). Now we not only talk about from farm to plate, but also from farm to closet!"
SOURCE: Femke Speelman, Founder & Managing Director, Phemke.com
Photo Credit – www.phemke.com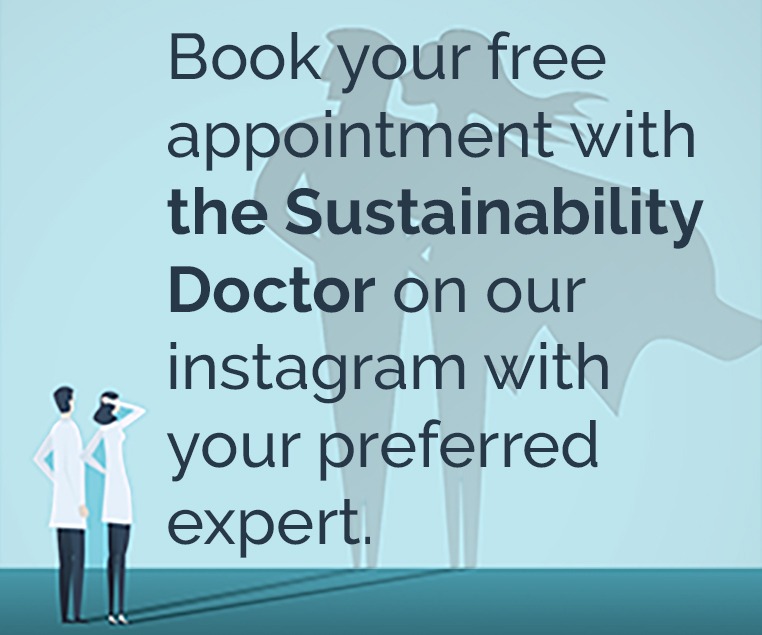 Recommended Articles.
Twitter Updates
Instagram Updates