A Mix of Creativity and Sustainability
Fashion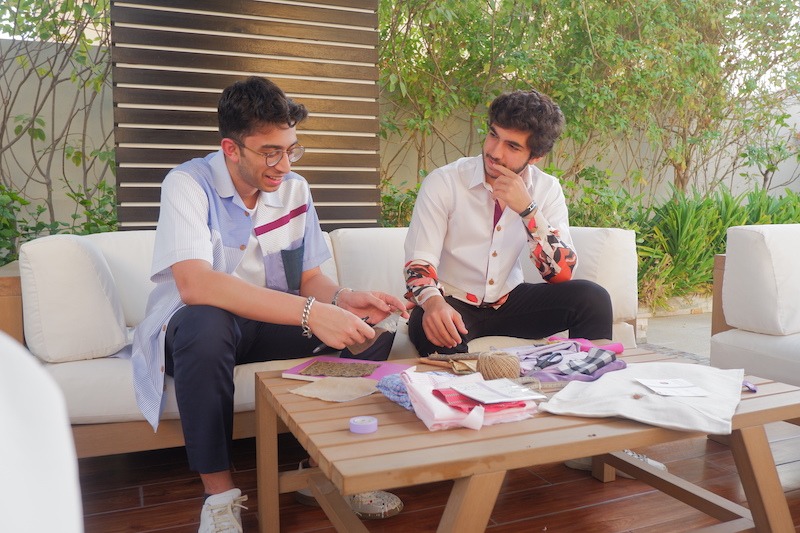 Mohammad Sani Ali and Ismail Dajani, Founders of Iris
July 7, 2020, 6:59 am
Over the past couple of decades, the fashion industry has changed drastically. Clothes have become cheaper and style cycles have sped up, making shopping a frequent activity for many. Fast fashion controls malls, shops, and online platforms and now, this sector has become the second most polluting industry in the world, second only to oil.
To combat this, Mohammad Sani Ali and Ismail Dajani, two 16-year-old students living in Dubai launched Iris, a sustainable fashion brand for men. Sani and Ismail want to educate people on the reality of fast fashion and offer them a better alternative. They spoke to The Sustainabilist about their idea of sustainable fashion.
---
1. What is the concept behind Iris and what inspired you to start it?
Sani: Two years ago, I came up with Iris with the small belief that 'we could do better.' While there were a number of outlets beginning to provide sustainable options for a number of businesses, there lacked a platform present for the fashion industry. I had grown tired of the oversaturated market, redundant designs, and lack of creativity which permeated the mainstream space. Iris is based in the practices of closed-loop production and upcycling. We use surplus materials collected across the region in order to produce our clothes, coconut husks for our buttons and biodegradable materials for our packaging. We effectively have a 100% sustainable product with every single aspect being considered.
Ismail: I have always been interested in design, and when Sani approached me about making a sustainable product, I was very excited to see how we could collaborate, and Iris is the result of that collaboration.
The materials we use for the clothing is all surplus fabric. When a garment is cut, there is often material leftover. This material is essentially waste, and goes to the landfills. What we did was go around the UAE, approaching factories asking if we could use this surplus material. Because it is useless for the producers, they gladly gave us the leftover scraps. In terms of actual material, it really depends on what the surpluses are, sometimes we get more sustainable materials like cupro but other times we get cotton.
2. What does sustainable fashion mean to you?
Sani: Sustainable fashion is more than just the product we make and design. In my opinion, it is the basis for change in a multitude of different industries. The practices used in sustainable fashion can be adapted to fit a number of businesses. For example, Apple has a program where one can recycle their old phones, similar to our process of collecting and using surpluses to make new products. Rather than just being a singular product or brand, sustainable fashion is a pillar of the new wave of green industry.
Ismail: To me, sustainable fashion is multifunctional, it has multiple uses and multiple purposes. It is a product, but also is sustainable so it is beneficial for the environment.
3. Who are your customers and how do you reach them?
Sani: While we are based in Dubai, I think that our unique designs could be really worn by any younger people around the world. Much of our designs have a European or Japanese flair, and our goal was to introduce this type of style to Dubai. We reach them by using social media and our website. We plan to continue to grow our e-commerce platform in future rounds of funding.
Ismail: I think that our customers are really anyone who is willing to take risks with their clothing. Our clothes are sometimes unorthodox, and we want to push the boundaries in terms of Dubai style.
4. What is something you wish people knew about the sustainable fashion industry?
Sani: I want people to know that there is a growing market for sustainable fashion and textiles. These days, while sustainable food and transport has permeated into the mainstream space, the sustainable fashion market has been a little slower to meet that level of exposure. I think this is simply due to the ease and relative affordability in which fast fashion is purchased. Rather than Iris being successful commercially, my goal is for Iris to bring awareness to the issues present within the fast fashion industry and to introduce a potential solution.
Ismail: I think usually anything sustainable is kind of viewed substandard compared to the normal product, as people have questions about the functionality and if the sustainable alternative achieves the same thing as the 'regular' product. I want people to know that the sustainable fashion industry accomplishes the same goals as the regular fashion industry, and provides both the same functionality and style.
5. What inspires the designs and prints of the shirts?
Sani: The designs and structures of each shirt are our main focus when it comes to developing a new product. We use cuts which stay true to traditional tailoring but incorporate newer, casual elements which allow for a unique shirt.
Ismail: The prints of the shirts are generally dependent on what we get from surpluses, and we try and combine these prints without letting the shirt become too loud. We usually try to base many of our shirts on themes based on natural elements. Our first collection included earthy tones such as beige and olive.
6. What's the most challenging thing about running a sustainable business?
Sani: I think while people understand the logistic difficulties in regards to running a sustainable business, I think there are many challenges which many people do not consider. Chief among these external challenges is marketability. Often, people associate sustainable goods (especially clothes) with a passing trend or 'hippie'/DIY culture. We want to demonstrate that sustainable goods do not necessarily have to carry a DIY connotation, and can be as trendy as the high fashion labels on the market today.
Ismail: I think the most challenging thing about running a sustainable fashion business is the variability associated with developing the products. Our shirts are dependent on the surpluses we receive, and sometimes, its difficult to make designs with certain materials.
7. Do you think the future of apparel is sustainable? Why or why not?
Sani: The concept of 'luxury fashion' is constantly being re-evaluated. I believe that the new standard of luxury products and apparel will definitely be sustainable. With coming generations growing increasingly aware of the global ethical and environmental issues, luxury labels must adapt and understand what people are willing to pay for a high cost. People no longer desire leather wallets and fur coats, and would rather spend on a product made ethically. I think while luxury fashion will certainly become sustainable, mass-market fashion will take more time to get there. However, with new technologies potentially developing faster methods of sustainable fashion production, the future may be sooner than we think.
Ismail: I think that it is unlikely for fast fashion to become sustainable in coming years as it is produced in mass, which isn't really the case with sustainable fashion. With Iris for example, each piece is 1/1. I think that high fashion can be changed, but not necessarily fast fashion.
8. If you could make one change in the industry, to improve it, what would it be?
Sani: I think that currently, the industry is making strides towards a better future. However, there is no doubt that the fashion industry is operated by a couple power players (large clothing conglomerates). I think that it is important for consumers to understand that smaller and more independent labels can also produce high-quality and stylish products.
Ismail: I think my one change to the industry would be to make all brands environmentally conscious, especially fast fashion brands.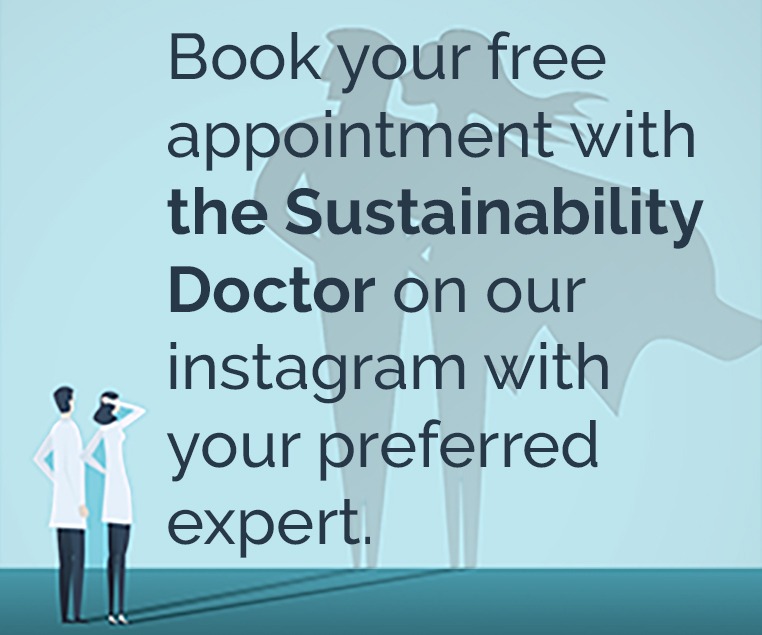 Recommended Articles.
Twitter Updates
Instagram Updates
Instagram Feeds
This error message is only visible to WordPress admins
Error: Access Token is not valid or has expired. Feed will not update.