Every drop counts
Green
January 12, 2020, 6:36 am
By Ayesha Al Marzooqi, Assistant Manager, Sustainability and Innovation – Sustainability, Expo 2020 Dubai
Sustainability isn't a new concept in the UAE – Expo 2020 Dubai adopted Sustainability as a key subtheme with respect to our ancestors who lived in the harsh desert by taking from the land and sea only what they needed to survive. But as our natural resources become increasingly stretched, we have an unprecedented opportunity to collaborate with and inspire the millions of people who will visit Expo 2020 Dubai to protect the planet's resources and create a more sustainable future.
In a region where water is scarce, managing our water demand is a crucial part of this World Expo's strategy to host a sustainable event and leave a meaningful legacy. Embedded technologies within the buildings and infrastructure will reduce potable water consumption by 40 per cent below the local authority standards.
A significant initiative that will also be implemented across Expo's 4.38 sqkm site is Siemens' MindSphere platform, which uses AI and machine learning to gather and process data from across the site to help manage resources efficiently. Hundreds of soil sensors will feed data into MindSphere, where it will be coordinated with weather data to manage the water supply for site irrigation and adapt according to soil moisture.
By using treated sewage effluent for irrigation – the method dedicated to 100 per cent of non-potable exterior water requirements – water demand is significantly reduced.
More than 100 permanent buildings across the site are on track to achieve LEED Gold certification or higher, and the public realm and infrastructure is on track to receive CEEQUAL Excellent Certification – two of the highest qualifications in sustainable building globally. Part of the remit of these buildings is efficiently managing water, with water meter systems and indoor fixtures to minimise water use.
One of the most significant – and impressive – structures will be the Sustainability Pavilion, which takes a proactive approach to managing water demand. Built to achieve LEED Platinum Certification, the pavilion is designed to reduce water use, recycles water for non-potable uses such as cooling and irrigation, and even captures humidity to provide an alternative water source. Several international participant pavilions will also employ innovative water saving technologies that will demonstrate sustainable solutions from around the world.
Water conservation is also taken into account when it comes to planning for an expected 50 million meals during Expo 2020 Dubai. Balancing quality and sustainability are crucial, and our goal will be supported with the help of Emirates Flight Catering's vertical farm, planned to be the world's largest and located next to the Expo site. With efficient water use at the heart of the farm's technology, it will produce 2,700 kilos of herbicide- and pesticide-free leafy greens for use at Expo 2020 every day, using 99 per cent less water than outdoor fields.
To further reduce water consumption on the Expo 2020 site and throughout its legacy as District 2020, Expo's on-site nursery is cultivating about 400,000 shrubs and 13,000 mature trees – all either native or adaptable to the Middle East, and thus accustomed to the desert soil and require less water. Additionally, between now and event time, Expo expects to add a further 450,000 shrubs and 4,000 trees that are less water-intensive.
As we aim to extend our impact beyond the Expo 2020 site, schoolchildren who visit will learn the importance of being water-conscious. We are also supporting inventive minds around the globe through our flagship Expo Live  innovation and partnership programme, with many grantees focused on water conservation. An impressive example is the UAE-based Norwegian company Desert Control Middle East, which has pioneered a liquid nanoclay that helps retain water at the root level of plants to reduce desertification and water consumption.
With the urgent need to reduce humanity's footprint on the planet, we have to embrace every opportunity to reduce our individual consumption. At Expo 2020, we are seeking to improve our water efficiency in an arid region to set an example that can lead to a more sustainable future.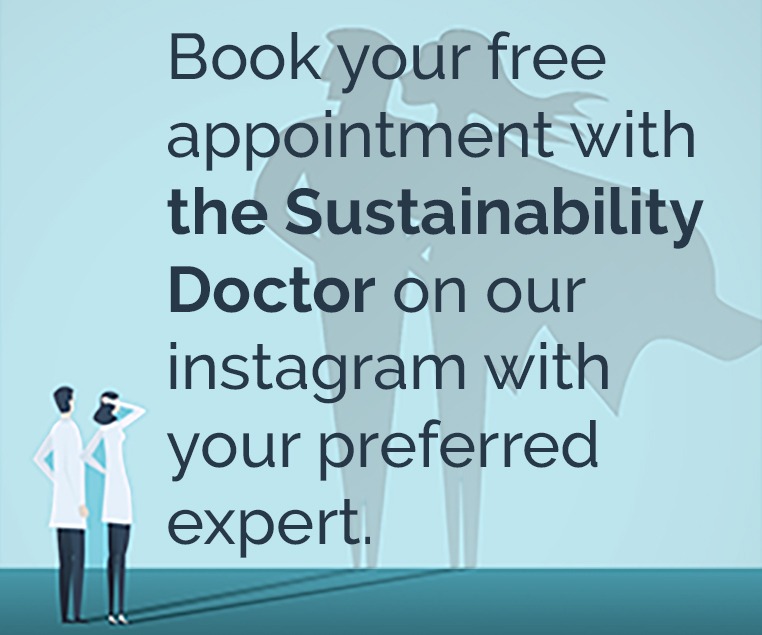 Recommended Articles.
Twitter Updates
Instagram Updates