Sharaf DG Energy And Dubai Healthcare City's Retrofitting Project Results in 30% More Savings Than Initial Projections
Case Study
July 6, 2020, 9:18 am
By Sanjay Dabur, VP and Head of Energy Business, Sharaf DG Energy
Sharaf DG Energy completed its signature EPC lighting retrofit project for Dubai Healthcare City (DHCC). DHCC is the world's largest healthcare free zone providing world class health and wellness services. In just 30 days, DHCC reduced its electricity consumption by 1,237,745 kWh which amounts to a total saving of AED 550,000 annually.
Every brick and mortar location comprising of residential buildings, commercial offices, or even popular hotpots such as restaurants, obtain a parking lot. Lighting in parking lots can be expensive, especially because they operate round the clock. Recently, Dubai Healthcare City (DHCC) has stepped-up the game by deciding to retrofit their traditional and energy intensive lights by smart controlled energy efficient LED lighting.
According to the Roads and Transport Authority, Dubai's vehicle density is one of the highest in the world. For better accessibility, almost all buildings in the metropolitan city have underground parking areas. They need to be sufficiently illuminated to ensure the safety of the pedestrians and drivers. However, parking areas are generally overlooked in terms of aesthetic lighting. When fitted with traditional lights, tedious maintenance is required to ensure all lights are working to meet the safety of users as well as increase the energy consumption load.
Lighting Retrofit – replacement of old and outdated lights with modern LED lighting technology offers an energy efficient solution that can bring down operating costs by significantly bringing down the electricity bills and lighting fixture failures. LED's overcome the common issues of low LUX level, non-uniform lighting and high maintenance costs derived from traditional incandescent and fluorescent lighting.
The scope of work was to provide a smart car parking solution across selected DHCC blocks, managing the entire supply, installation, testing, M&V, LUX level, product warrantee as well as operation and maintenance of high-quality LED energy-saving lighting solutions. In just a month, the Dubai-based solar energy and lighting company retrofitted DHCC's basement parking area, replacing over 1,800 lighting fixtures. The overall commitment undertaken by Sharaf DG Energy was that the lights will be operational for 24 hours continuously for 7 years.
"DHCC will avoid unnecessary energy wastage by up to 65% every year. Their annual energy savings will be equivalent to offsetting 875 metric tons of harmful CO2 emissions, or planting over 14,000 trees."
The project started with energy audit by lighting specialists from Sharaf DG Energy who evaluated the site for wiring, voltage, and heights. It is imperative to make sure any distinctions related to the specified product are identified ensuring the product quality is in compliance with highest international standards. The team used the best quality lights manufactured by Thorn UK.
Typically, the only challenge with making the shift to LED is the actual installation process. The Sharaf DG Energy team, led by Mohammed Rizwan Khan, Senior Manager, meticulously planned the working hours during the Holy month of Ramadan, operating only during the nighttime to avoid disruption of daily business. Even with the limited number of working hours, the team successfully completed the project within the stipulated time of 30 days.
The project has exceeded the proposed energy savings by delivering a 30% extra on the guaranteed savings after just one year of operation. This change has dramatically enhanced the overall visitor experience by transforming the look and feel of the facility. The LED lights can also be controlled to provide the perfect colour, shade and brightness to create an ambient atmosphere, thereby uplifting and energizing the mood of patients and customers.
Retrofitting will also contribute to rental increment of the DHCC buildings at an extremely low maintenance cost. The facility management need not be worried about the late-night visitors because the smart lighting solution would know when and where to keep the lights on for the next 7 years. Additionally, DHCC will avoid unnecessary energy wastage by up to 65% every year. Their annual energy savings will be equivalent to offsetting 875 metric tons of harmful CO2 emissions, or planting over 14,000 trees.
Thus, a simple change in their operational strategy has not only enabled DHCC to redirect revenues towards building innovative concepts in healthcare and customer satisfaction, but it has also positioned them as a forward-thinking, technology-driven brand that cares deeply about energy conservation and saving the planet.
LED lights last up to 100,000 hours, have 80-90% efficiency, i.e. 80-90% of their energy is turned into light rather than heat, and are ecologically very sound as they do not contain any toxic elements such as mercury and tungsten like traditional lighting. The DHCC retrofitting project has directly contributed to the demand-side management strategy developed by Dubai Supreme Council of Energy. The integrated energy strategy aims at achieving an ambitious target of 30% reduction in energy consumption by 2030.
According to Sanjay Dabur, VP & Head of Energy Business, Sharaf DG Energy, the project has been completed successfully and SDG Energy will continue monitoring the energy performance of the parking lot as well as provide maintenance for the next seven years. The Energy team has been working round the clock on projects that will not only benefit from annual energy savings but will also help to generate clean energy to meet the Dubai Clean Energy Strategy 2050 and achieve global carbon emissions reduction targets. The organization's goal is to educate the masses about living an energy conservative lifestyle and influence every single person to optimize their energy consumption as well as save on their monthly electricity bills.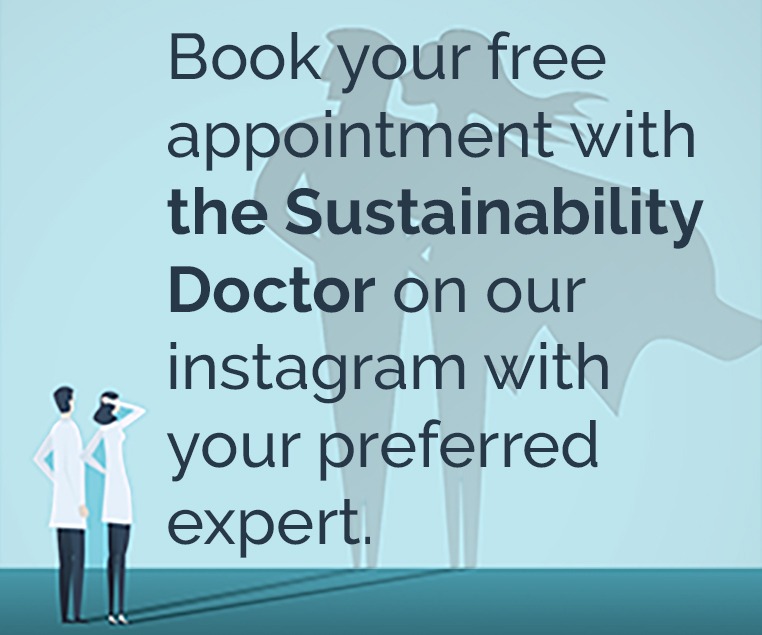 Recommended Articles.
Twitter Updates
Instagram Updates