Zurich in the Middle East & Emirates Environmental Join Forces to Support UAE's Sustainable Goals
Press Release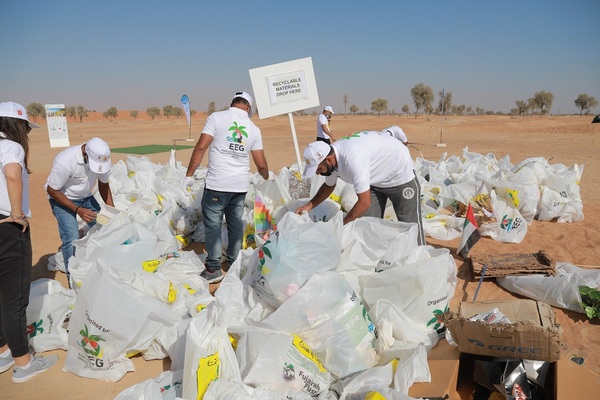 Zurich x EEG Clean-up Drive
December 7, 2021, 6:04 pm
In line with the UAE's Sustainable Development Goals and following Zurich's vision to become one of the most responsible and impactful businesses in the world, Zurich International Life in the Middle East (Zurich) has announced a collaboration with Emirates Environmental Group (EEG).
As a key player in the insurance industry, Zurich can bolster sustainable development and further amplify its efforts through strategic partnerships with entities such as EEG. Through this partnership, Zurich aims to drive a clear alignment to the organisation's vision and commercial goals.
Reena Vivek, interim CEO of Zurich in the Middle East, said, "We at Zurich believe that sustainability needs to be a part of every company's DNA and core business strategy. Not only do we need to have conversations around it, but as a community, we need to translate these dialogues into actions. In a world where risk is increasing daily due to carbon emissions, Zurich has aided in curbing the threat by reducing its paper consumption by 97.45% across the Middle East as well as lowering the use of single use plastics by 93% across the region.
"Through process automation, digitalisation and innovative solutions, Zurich has made steady progress towards its sustainability goals.
"Our work with EEG will take our commitment to the region's sustainable goals one step further and will help us make a direct contribution to the vision of a more sustainable UAE."
The UAE has recently been confirmed as the host of COP 28 — a significant development which will reaffirm the country's role in leading initiatives that drive environmental protection. It will now be up to public organisations and non-government organisations like EEG, as well as private sector companies such as Zurich, to lead the way, positively affecting behavioural change that will help the UAE meet its goals.
As the focus shifts towards a greener economy, pragmatic action and a strong commitment to climate action is the new ask of leaders in the industry. Consumers are becoming more aware of their own environmental and social responsibilities and are also looking to companies to demonstrate their commitment to sustainable value creation and to be ambassadors of change.
Zurich is joining EEG's 20th annual 'Clean-Up UAE' drive, held between December 6 and 16, creating awareness about environmental issues – particularly waste management, waste reduction and recycling, as Zurich employees come together with the local community to clean up natural and protected sites across the seven emirates. The objective is to instil a sense of responsibility for environmental protection across the wider community and particularly within the younger generation.
Continuing its focus on the younger generations in society and acknowledging the key role they will play in creating a brighter future, Zurich was also the sustainability partner of this year's Emirates Dubai 7s tournament. During the 3-day event, young children learned more about sustainable living through engaging and fun activities in the Zurich Kids' Zone.
Habiba Al Mar'ashi, chairperson and co-founder of EEG, added, "EEG has always advocated the importance of effective partnerships and collaborations. Since its inception in 1991, EEG has involved individuals, academic institutions, government and the private sector in its projects and campaigns. Sustainable progress and innovations towards a greener environment are only truly possible through national, regional and international interconnectedness. Multinational entities like Zurich will be key players and stakeholders to ensure that the goals of sustainability are attainable by the end of the decade, a necessary intervention to ensure that the effects of climate change are mitigated.
EEG is happy to have Zurich on board as corporate members of EEG and glad to see that they are actively participating in community and national level campaigns to preserve the environment. I am always enthralled to see EEG's slogan continue to echo its importance: Together for a Better Environment."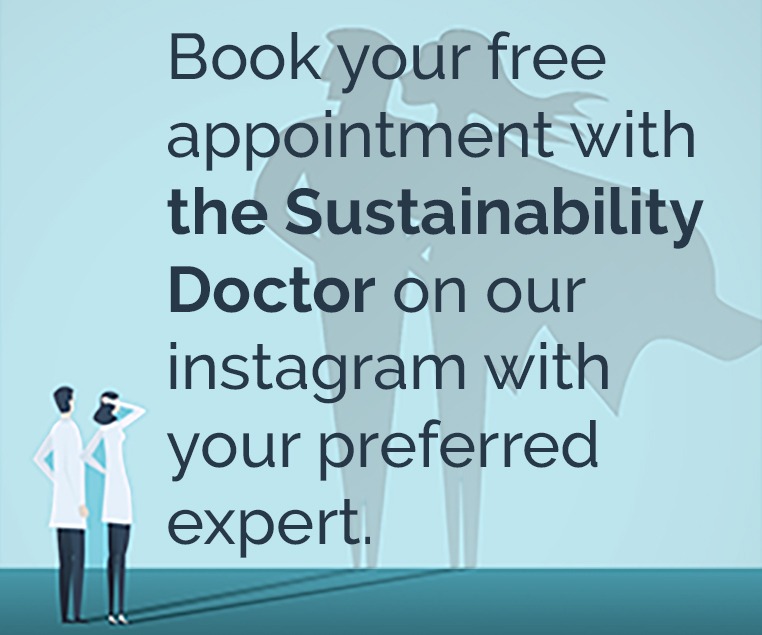 Recommended Articles.
Twitter Updates
Instagram Updates