Summertown Interiors, the Leaders among Sustainable Contractors
Green, Professional Services
January 27, 2020, 5:05 am
For over 20 years, Summertown Interiors has been among the UAE's leading and most sustainable contractors, offering superior quality interior fit out solutions. Reputed for its green expertise and exceptional client service, the company specialises in commercial, healthcare, and education projects for global Fortune 500 companies, government authorities and local businesses.
Summertown Interiors was the first fit out contractor to occupy LEED Gold certified interiors in the UAE, and has also been awarded the LEED gold certification for its existing building; operations and maintenance (LEED EBOM). All projects are executed in accordance with the internationally recognised ISO 9001:2015 quality management system.
The Sustainabilist interviewed Marcus Bish, Managing Director of Summertown Interiors, about the leading fit out contractor's sustainability efforts and how these are benefitting business.
Uncommon practice in the UAE, what made Summertown Interiors release a sustainability report?
Our sustainability reports detail our performance against the environmental, economic and social issues that we believe matter most to our business and our stakeholders. Prior to publishing our first sustainability report in 2016 we set goals that aligned to our environmental aspirations and then we broadened our approach and targets to encompass CSR. Publishing our annual Sustainability Report was a logical next step that has helped us to evolve and track our sustainability goals against Global Reporting Initiative (GRI) reporting standards. Through our sustainability efforts, we have become a more efficient organisation with happier and more productive employees, which we hope is a motivation for other organisations to follow suit.
As detailed in our 2018-2019 sustainability report, key sustainability achievements passed to our clients include: 40.8% of materials purchased for client projects come from sustainable sources, while also diverting 37.7 tonnes of leftover materials from landfills through reuse or recycle.
From a people perspective, we are also proud to report that 31% of employees have been with Summertown for more than 10 years, and we received 89% (high performance) rating from a third-party external audit on decent work and labour practices. As a ripple effect, 63% of Summertown employees have lent a volunteering hand to the local community – amounting to a total of 273 volunteering hours.
And in terms of environmental achievements, we have continued to reduce our environmental impact in the 2018-19 year: 35% reduction Greenhouse Gas (GHG) emissions per person in our office in the last 5 years, 13% reduction in energy used per person in our office, and 36% reduction in office water consumption versus last year.
What are you hoping to communicate to consumers through this report?
Our annual sustainability report provides an insight into how we manage our business and projects, our culture, our approach to sustainability, goals and importantly progress. It also gives us an opportunity to demonstrate that sustainable workplaces, through our own experience, delivers tangible economic, social and environmental benefits.
Businesses are now required to fill bigger shoes and play more effective roles in society, demonstrating that their economic activities conform to international ethical standards, and are environmentally friendly. We believe that by creating more sustainable workplaces, we in turn contribute to a bigger picture the through global and regional priorities such as the United Nations Sustainable Development Goals (SDGs) and local ambitions set out in a number UAE initiatives such as the UAE 2021 Vision and 2030 Green Agenda.
One of the ways that companies around the world are communicating their commitment to creating more economic value while safeguarding resources and improving conditions is by publishing a sustainability report, examples include multi-nationals like Nike, Adidas, Pepsi, Coca-Cola, Nestle, and so on. Research also indicates that sustainable businesses reflect positively on their brand in addition to delivering bottom-line benefits.
What activities and initiatives have allowed Summertown to be the first SME in Dubai to achieve the Dubai Chamber of Commerce Advanced CSR Label?
Sustainability is one of our core values, and we have been submitting all our CSR activities and initiatives to the Dubai Chamber CSR label program for the last seven years. The advanced CSR label has more emphasis on measuring the impact and performance of a company's CSR initiatives and the alignment with their business strategy. It also focusses on who is involved in developing and implementing the CSR strategies and encouraging stakeholder involvement.
The main difference between the advanced and normal label is three additional subjects: Stakeholders involvement, Steering and Governing. We were delighted to be the first Dubai SME and one of four companies to receive the inaugural Dubai Chamber of Commerce Advanced CSR Label in March 2019.
Some examples of activities & initiatives included: Health & Wellbeing Program activities, Volunteering, Sustainable Procurement targets and performance, Reduction of office environmental impact (water, electricity & waste targets and performance)
Also included in our submission are details of our:
Committees: Sustainable Committee, Labour Committee, HSE Committee.
Surveys: Stakeholder Survey, Employee Satisfaction Survey, Client Feedback Survey
Our long-term CSR objectives linked with the business strategy
Setting and monitoring key performance indicators for each of the CSR pillars (Workplace, Marketplace, Community, Environmental)
Do you think that Summertown's economic performance can be attributed to the company's sustainability?
Yes, Summertown's solid economic performance is evident in our most recent report, showcasing a 13% increase in annual turnover above our 5-year average for the 2018-2019 financial year. We strive to be leaders on sustainability in our industry and to raise the level of sustainable workplaces in the UAE.
By embedding sustainable business practices into our processes over the last 10 years it has continued to deliver costs savings. More importantly, it has enabled us to improve our workplace happiness and wellbeing leading to an increase in productivity.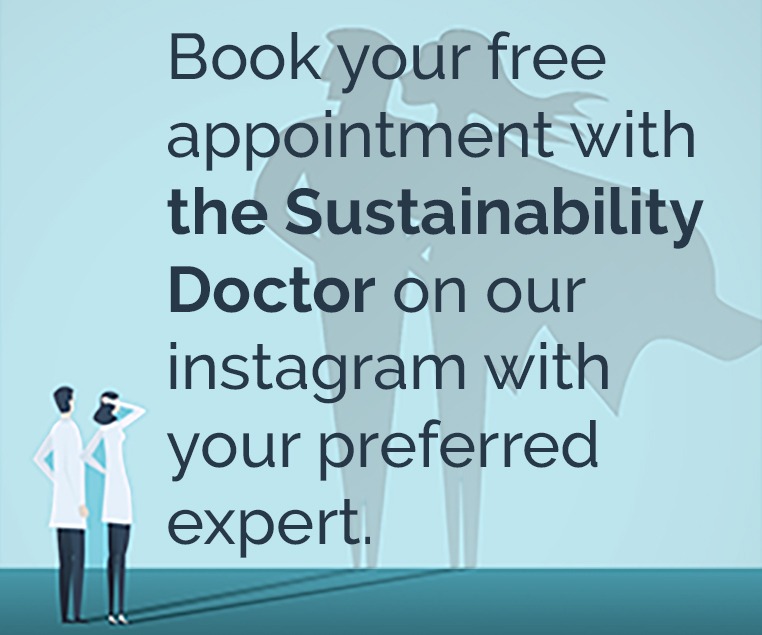 Recommended Articles.
Twitter Updates
Instagram Updates